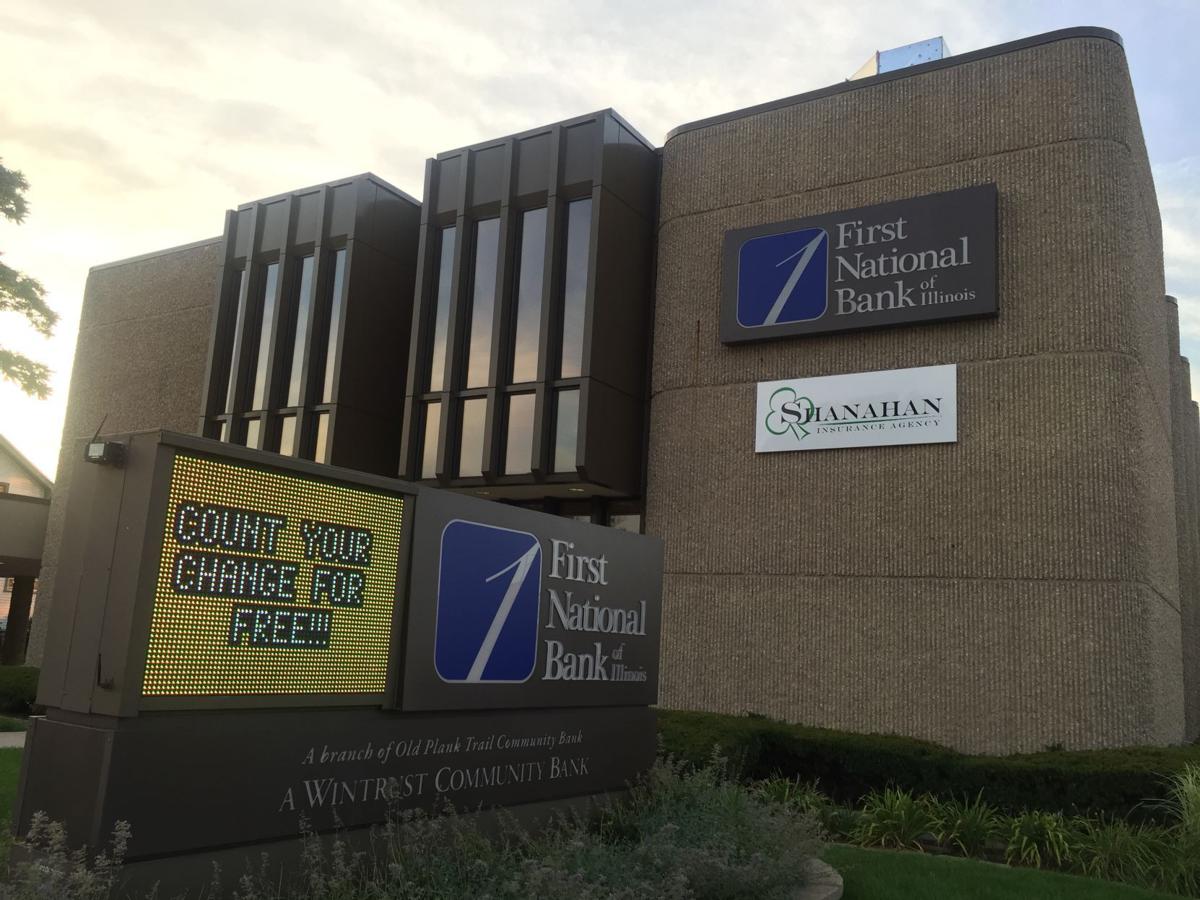 Wintrust reported a profit of $68.8 million in the fourth quarter, a 26 percent year-over-year jump.
The Rosemont-based bank, which has Dyer, Lansing, South Holland, Steger and Crete branches, earned a record $257.7 profit last year, a 25 percent increase over the previous year. It made $4.40 per share last year, up from $3.66 per share in 2016.
"Wintrust reported record net income for the fourth quarter of 2017 and for the full year of 2017," President and CEO Edward Wehmer said. "These results were driven by our continued strong asset growth throughout 2017 and an increased net interest margin as we continue to benefit from rising interest rates. The fourth quarter of 2017 was also characterized by strong deposit growth and a $7.6 million net tax benefit from tax reform."
Wintrust boosted its assets by $558 million in the fourth quarter, after increasing deposits by $288 million. Its assets now total $27.9 billion. 
"We experienced strong loan growth among our various loan categories, including the commercial, commercial real estate and life premium finance receivables portfolios," Wehmer said. "We grew our loan portfolio by $681 million during the fourth quarter. Our loan pipelines remain consistently strong. The increased loan volume and continued improvement in net interest margin from rising interest rates helped net interest income increase by $3.1 million. We remain well positioned for expected rising rates in the future."
Wintrust, which aspires to be "Chicago's Bank" and has stated an interest in growth in Northwest Indiana and the rest of the metro, now has more than $23 billion in deposits. Wintrust's mortgage banking revenue declined by $773,000 to $27.4 million in the fourth quarter, but Wehmer said the bank was optimistic it could reverse that trend, particularly after the acquisition of Utah-based Veterans First Mortgage.
"Wintrust continues to take a steady and measured approach to achieving our main objectives of growing franchise value, increasing profitability, leveraging our expense infrastructure and increasing shareholder value," Wehmer said. "As 2017 comes to a close, we expect our growth engine to continue its momentum into 2018 in all areas of our business while focusing on expense control to achieve our goal of a net overhead ratio below 1.50 percent in 2018. Loan growth at the end of the fourth quarter of 2017 should add to this momentum as period-end loan balances, excluding covered loans and mortgage loans held-for-sale, exceeded the fourth quarter average balance by $560 million."
He said the bank is expected to continue to grow net interest income because of loan growth, rising interest rates and a 10.5 percent drop in taxes next year.
The business news you need
With a weekly newsletter looking back at local history.