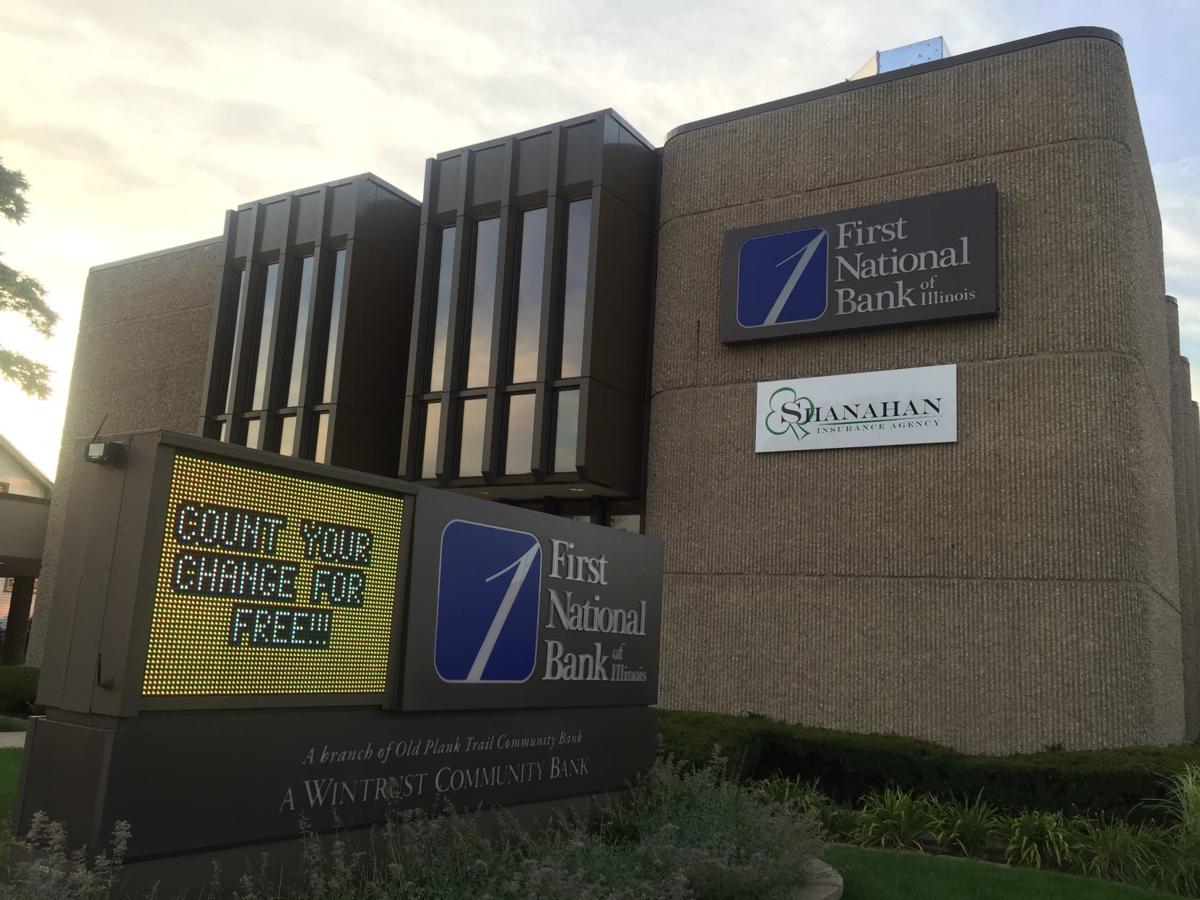 Wintrust Bank grew profits by 9% to $89.1 million in the first quarter.
One of Chicagoland's largest banks, with branches in Dyer, Lansing and the south suburbs, Wintrust earned $1.52 per share in the first quarter, up 9% year-over-year and 13% as compared to the previous quarter.
"The company experienced strong balance sheet growth as total assets were $1.1 billion higher than the prior quarter end and $3.9 billion higher than the first quarter of 2018," Wintrust President and CEO Edward Wehmer said. "The first quarter was characterized by net interest margin expansion, loan and deposit growth, stable credit quality, market volatility impacting the mortgage division and cost control."
Wintrust's total loans rose by $394 in the first quarter.
"We experienced strong loan growth in our commercial and commercial premium finance receivables portfolios during the first quarter, increasing our total loans outstanding by $394 million," Wehmer said. "Our loan pipelines remain consistently strong, and reflect opportunities to continue to grow loans across most of our portfolio segments."
Deposits increased by $710 million over the prior quarter, lowering the loan to deposit ratio to 90.3%. Wehmer said the bank expected to continue to grow its retail and commercial deposit base this year.
As interest rates rose, net interest margins shot up 16% year-over-year to $261.9 million in the first quarter.
"Net interest margin for the company increased considerably as earning assets benefited from the increase in short term interest rates in late 2018," Wehmer said. "Additionally, the company managed deposits costs which continued to moderate as the rate paid on interest-bearing deposits increased by nine basis points from the prior quarter or a calculated beta of 36% on the December 2018 rate hike."
Wintrust is, however, taking action to reduce asset sensitivity on its balance sheet to rate increases, Wehmer said.
"Given the shape of the interest rate curve and projected interest rate environment, we expect some pressure on net interest margin in the upcoming quarter," he said. "Growing low-cost deposits in our market area remains a significant focus of the company which we believe will be the key in mitigating net interest margin compression."
The bank foresees growth both organic and by acquisition going forward.
"We believe 2019 got off to a strong start as we grew assets significantly while expanding net interest margin, maintaining strong credit quality and managing operating costs," Wehmer said. "We expect continued organic growth in all areas of our businesses. We will remain diligent in monitoring changes to the interest rate environment and managing the balance sheet to maximize net interest margin and net income. We will continue to take a steady and measured approach to achieving our main objectives of growing franchise value, increasing profitability, leveraging our expense infrastructure and continuing to increase shareholder value."