MUNSTER — In sweltering heat, Lolita Whitehead and her daughter rode their bikes Wednesday from their Gary home to The Times of Northwest Indiana office.
They pedaled about 15 miles, dealing with traffic and exhaust fumes.
The farthest Whitehead ever biked before was a few miles to the supermarket after her car broke down. But she rode for hours down Ridge Road, Cline Avenue and 45th Street.
"It was all hurt and pain as soon as I started pedaling," she said. "But I was determined to make it."
Whitehead made the arduous journey to fill out the paperwork needed to take home a brand new mosaic black Chevy Equinox, which she won in the Win a 2019 Chevy contest put on by the Northwest Indiana Chevrolet Dealers and The Times Media Co.
She had a choice of the Equinox sport utility vehicle or a Silverado pickup truck, and drove off in the SUV after an award ceremony Thursday.
Whitehead had been praying for a new vehicle. She had no other way to get around.
Last year, the fuel pump failed in her 2006 Hyundai and it wouldn't start. Then the transmission went out on her Pontiac Grand Prix, which no longer would drive in reverse.
"I can't push a car," she said. "They both sitting in front of the house. I've thought about scrapping them."
She rented a car so she could drive her daughter Tiana, who starts at Indiana University Northwest in the fall, to her job at an Amazon warehouse in Aurora, until she ran out of money. Tiana and her other daughter, Brittaney, had to walk more than three miles each way to the Strack & Van Til on Broadway in Merrillville. 
Her daughter had to miss three days of work because she had no ride.
"I was worried," Tiana Whitehead said. "When you start a new job, you don't want to miss work."
Lolita Whitehead was worrying and praying, often before she went to bed.
"I felt I must have done something wrong even though I knew I hadn't," she said. "I prayed for all the people in my situation. I prayed for the Lord to please help all those out there in the same situation. I've been blessed, and I appreciate the blessings. Big, little and small, I appreciate them all." 
Unable to sleep one night, she was scrolling through Facebook at 2 a.m.
On her cracked screen, she saw an ad for the Win a 2019 Chevy contest and initially scrolled past. She thought it had to be too good to be true. But she desperately needed a car so she scrolled back up. She saw testimonials from past winners, figured it had to be credible and signed up then and there.
Keep reading for FREE!
Enjoy more articles by signing up or logging in. No credit card required.
Whitehead had never won anything in her entire life, once spending her last two dollars on a lottery ticket after Mega Millions hit a record jackpot. But she recently wondered aloud if the contest winner had been named, and then joked with her daughters that it must not have been decided because no one called her.
She still didn't believe it when she got a phone call to tell her she'd won a brand new car. But the sincerity in the caller's voice — especially when he said, "no, don't hang up" — convinced her it must be real.
She biked for hours to sign all the required paperwork, having no other way to get to The Times office. 
"I was pedaling through the pain because I was excited to sign the papers," she said. "But the adrenaline was flowing so strong I knew it would hurt when it wore off. They saw I was out of breath and were nice enough to give me a ride back. When the adrenaline was gone, I started hurting. I'm still sore."
After meeting with Northwest Indiana Chevy dealers and beaming for dozens of photos, she drove immediately to the Strack & Van Til she hadn't been able to go to so she could stock up on groceries. She's looking forward to again driving around, such as taking her brother and daughters to a family reunion in Virginia next month.
It's the 10th year the Northwest Indiana Chevrolet Dealers and The Times Media Co. have staged the Win a Chevrolet Sweepstakes, which people could enter online or with a newspaper form dropped off at a Times office or a participating Chevy dealership.
Entries jumped 12% from 14,172 last year to 15,931 this year, The Times Classified Sales Manager Edwin Contreras said.
"This is a great campaign that gets better every year," he said.
Mike Hillstrom, executive director of the Chicagoland and Northwest Indiana Chevy Dealers, said such promotions helped cement Chevrolet's longtime place as the top-selling vehicle brand in the Chicagoland market.
"There's a lot of responsibilities to being No. 1, I don't care what your business in, whether you're the No. 1 football team or baseball team," he said. "Chevy has been No. 1 in Chicagoland for eight consecutive years. It's really a significant achievement. A big part of the reason is our dealers. Our dealers are dedicated to the community and involved in things."
Whitehead, who's never owned a Chevy before, said she was grateful for the promotion. Winning the sweepstakes at her time of need almost felt like divine intervention.
"Whoever you are, don't give up," she said. "Pray, don't stress out, go to sleep. Pray for the people who are struggling. I'm kind of struggling but I'm going to make it. Just don't give up. Just keeping pushing and praying until something happens."
Gallery: Presentation of new Chevy to contest winner Lolita Whitehead
Presentation of new Chevy to Times/Chevy contest winner Lolita Whitehead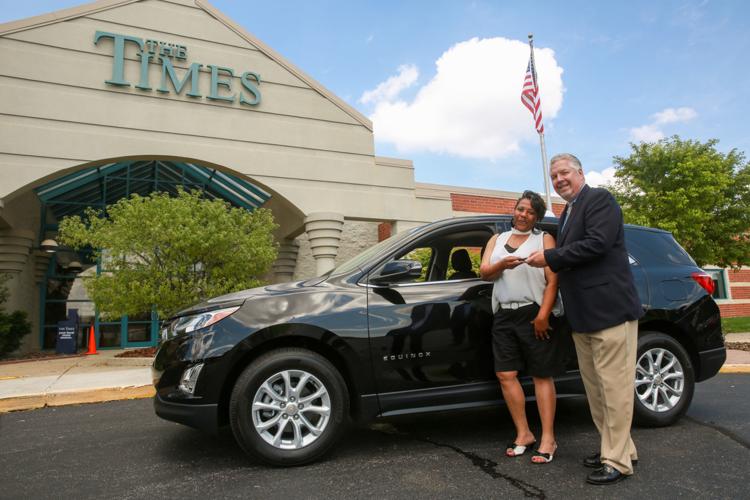 Presentation of new Chevy to Times/Chevy contest winner Lolita Whitehead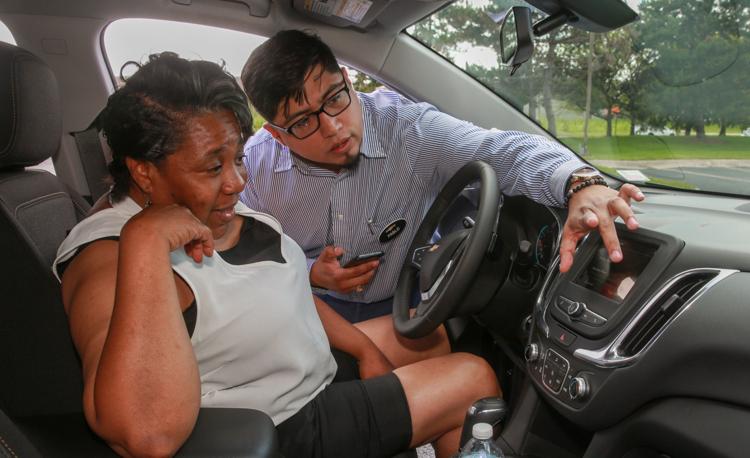 Presentation of new Chevy to Times/Chevy contest winner Lolita Whitehead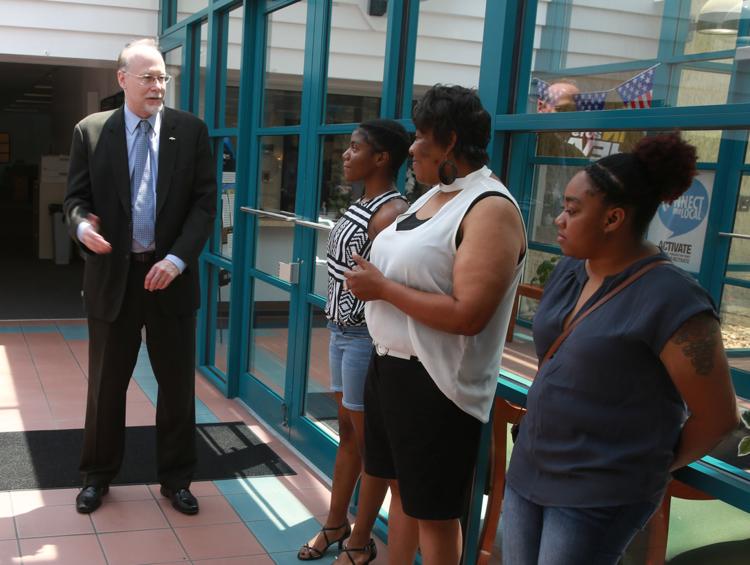 Presentation of new Chevy to Times/Chevy contest winner Lolita Whitehead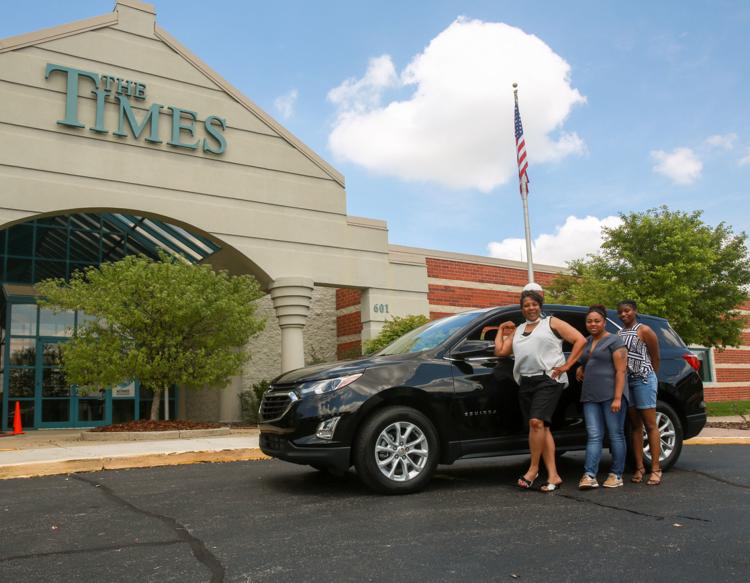 Presentation of new Chevy to Times/Chevy contest winner Lolita Whitehead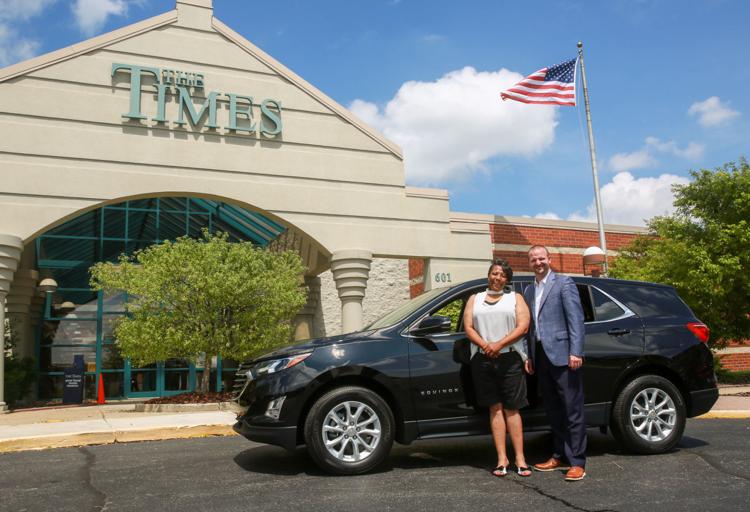 Presentation of new Chevy to Times/Chevy contest winner Lolita Whitehead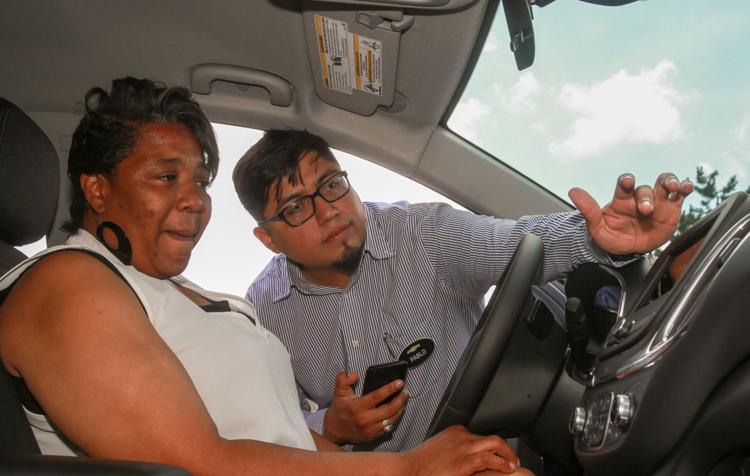 Presentation of new Chevy to Times/Chevy contest winner Lolita Whitehead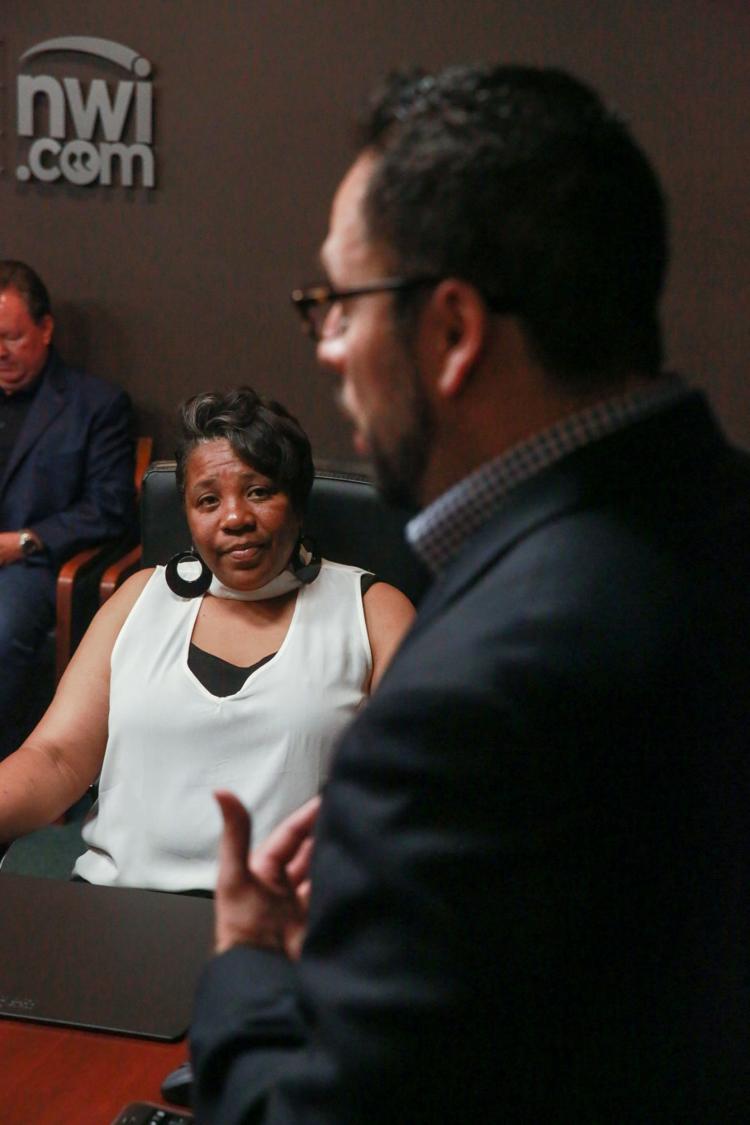 Presentation of new Chevy to Times/Chevy contest winner Lolita Whitehead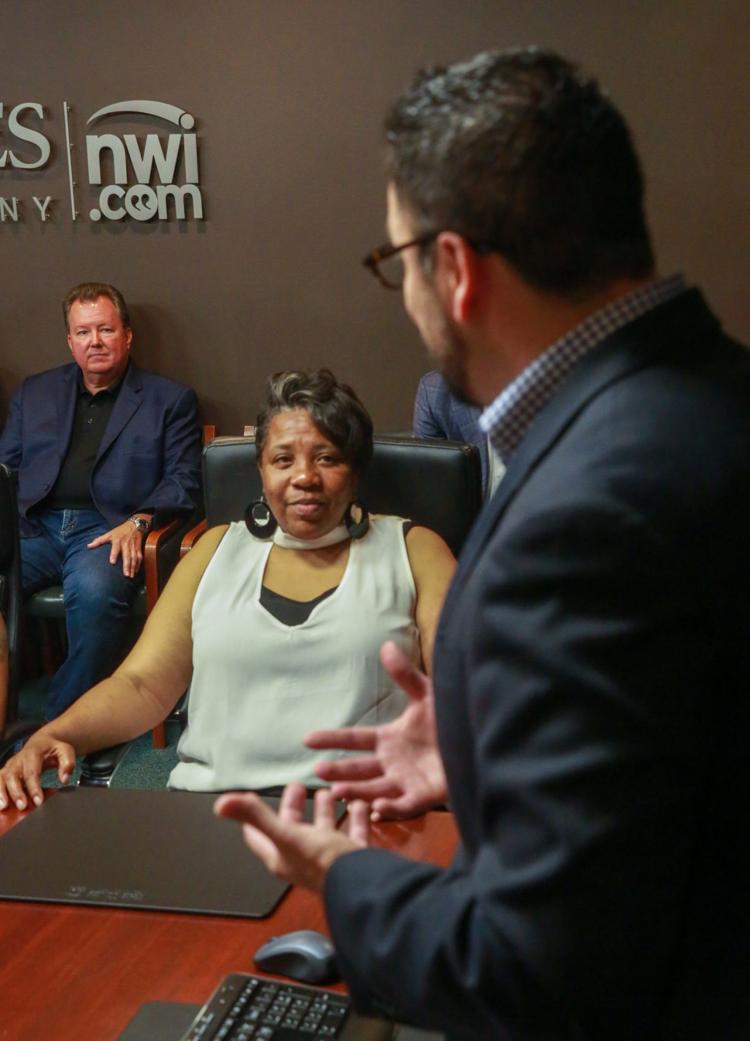 Presentation of new Chevy to Times/Chevy contest winner Lolita Whitehead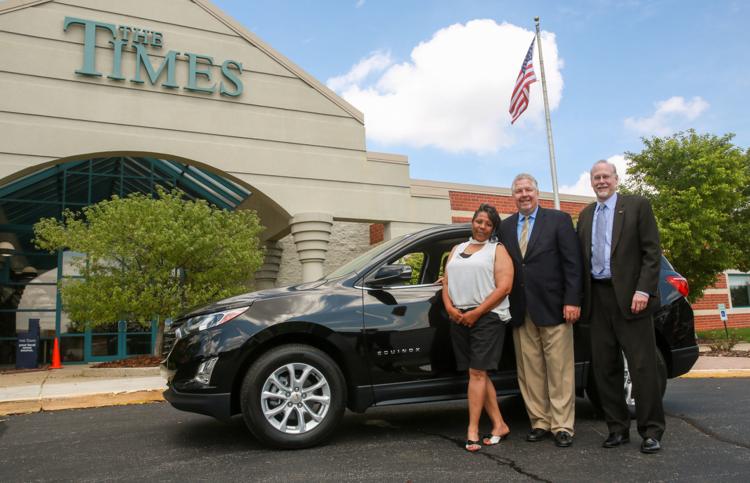 Presentation of new Chevy to Times/Chevy contest winner Lolita Whitehead