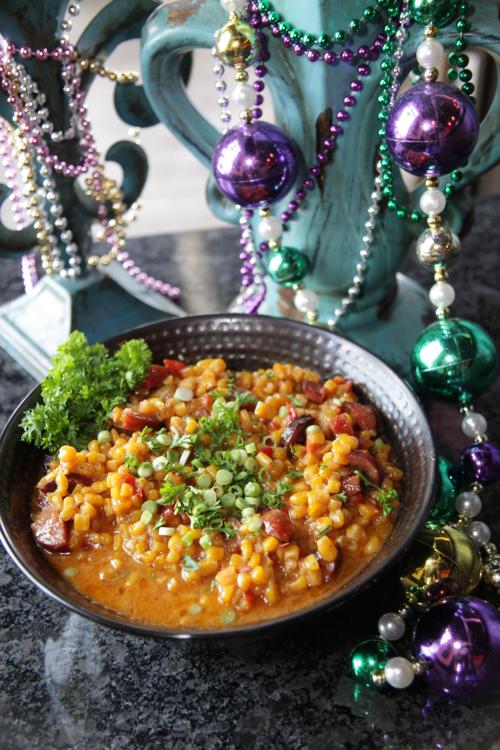 Yats, a popular quick-service chain from Indianapolis that specializes in New Orleans-style Cajun and Creole cuisine, closed its Valparaiso location just off the Valparaiso University after a run of six years.
The counter-serve restaurant at 60 University Drive, Suite 100, ladled out its last plate of chili cheese crawfish etouffee this past weekend.
"Regretfully, after six wonderful years, the Yats in Valparaiso will be closing its doors," owner Kevin Pederson said in a statement posted on social media. "We have met so many great people throughout the years and we'll truly miss each and every one of you. I am very grateful for my staff and everyone who has supported us."
New Orleans native Joe Vaskovitch started the restaurant with the slogan "Cajun. Creole. Crazy." in Indianapolis, where it now has eight locations. The restaurant chain serves cheap entrees like gumbo, jambalaya, chicken creole, Caribbean jerk etouffee, drunken and red beans and rice with sausage with well-buttered bread.
The rotating menu changes daily and is displayed on chalkboards behind the counter. Yats offers many vegetarian and vegan dishes, like succotash and spinach and mushroom etouffee. A popular option is the half and half that let people get two entries over a bed of rice on the same paper plate.
Though a mainstay in Indianapolis and most of its major suburbs, Yats has not yet found a foothold in other markets. It also briefly had a location in the West Loop of Chicago that closed in 2009.
The Valparaiso location was known for its funky Mardi Gras-inspired atmosphere and threw annual Mardi Gras parties.
True to form, the Yats in Valpo closed on a more exuberant note than many restaurants.
"As they say in New Orleans, Laissez les bons temps rouler or Let the Good Times Roll!!!" the business posted on its Facebook page Friday. "Today is our last day open and we thank each and every one of you who have supported us for the past 6 years. What a blast we have had serving you and our community!"
Mardi Gras comes to Schererville
Beads. Masks. Balloons and purple, green and gold fringe. All the excitement of Mardi Gras came to life on Tuesday evening as the Schererville Chamber of Commerce hosted their 23rd Annual Mardi Gras Madness Fat Tuesday Fashion Show and Silent Auction on Tuesday, Feb. 17 at the Halls of St. George. The fundraiser hosted dozens of vendors, live and silent auction items, raffle baskets and 50/50's benefitting the PTO's of Homan, Grimmer, Peifer and Watson Elementary Schools.