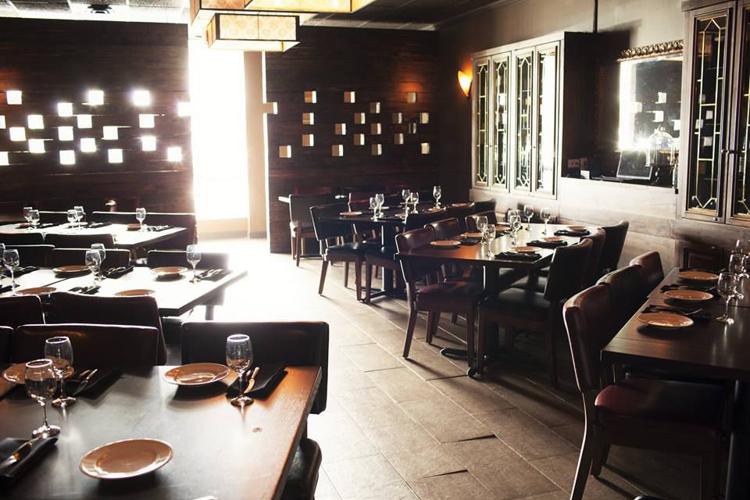 The farm-to-table Harvest Room restaurant, which has earned accolades from local critics like the Chicago Tribune's Phil Vettel, plans to open another location in Munster.
The Palos Heights restaurant is known for its locally sourced produce, cage-free eggs, made-from-scratch cuisine and hand-crafted cocktails. A sample omelet is the "Super Fun Guy," which includes balsamic caramelized onions, butternut squash, mushrooms and goat cheese. The "Mount Biscuit Skillet" features smoked brisket hash and a spicy sriracha swirl.
Harvest Room hopes to open a breakfast-and-lunch eatery in building D of the new Centennial Village in late spring. It will feature about 80 percent of the menu and include some new items.
Harvest Room's owners Christ and Carri Sirigas said they saw Munster as "an untapped community of people that are knowledgeable, responsible and truly care about what they eat."
"We make it our mission to make sure every fine diner has a unique experience and leaves with a sense of pride that they can tell their friends and family," they said. "As far as other locations, we focus first to make sure we are doing our best for Munster and we will see where that takes us."
Opened
Porkchop BBQ, a Chicago-based chain, finally opened its long-awaited Southlake Mall location. It joins other mall dining options like Cooper's Hawk Winery, Schoop's Hamburgers and Sbarro.
The barbecue joint promises "an urban interpretation of a Southern backwoods experience" that serves items like pulled pork sliders, fried ribs, smoked chicken, shrimp po' boys and elote.
Register for more free articles.
Stay logged in to skip the surveys.
"It is an unapologetically unpretentious neighborhood party spot serving gourmet Southern comfort food and BBQ, and featuring an innovative 'lowbrow' bar program with some of the world's top whiskeys," Porkchop said on its website. 
Opening
OrangeTheory Fitness, a heart rate-monitored group workout that purports to be based on excess post-exercise oxygen consumption science, has opened at 852 N. Superior Drive in Crown Point and at 835 Joliet Street in Dyer.
The gym chain claims its hour-long workouts burn up to 1,000 calories an hour and to continue to burn calories for 36 hours afterwards through "afterburn" that stimulates the metabolism. The Florida-based high-intensity, high-interval training gym now has more than 600 locations across the United States.
Closing
Charter Fitness has shuttered its Schererville gym at 1642 U.S. 41 at the intersection of U.S. 30 and Indianapolis Boulevard.
The low-cost fitness center chain lets members work out for as little as $10 a month, but Yelp reviewers complained about a dearth of exercise equipment and broken weight machines. It has dozens of locations in Indiana, Illinois and Wisconsin, including on Broadway in Merrillville.
Opportunity
The Urban League of Northwest Indiana is looking to find someone to rent space in its headquarters at 3101 Broadway by the Indiana University Northwest campus in Gary.
"We are looking for people who are primarily engaged in the areas of education, health or business but are open to other considerations," President and Chief Executive Officer Vanessa Allen-McCloud. "The space would be available from Monday through Thursday during the hours of 9 a.m. to 4 p.m. A desk, chair, computer, access to phone service, conference room, copier and fax options are all included in the monthly rental fee of $700."
Anyone who's interested can call 219-887-9621.