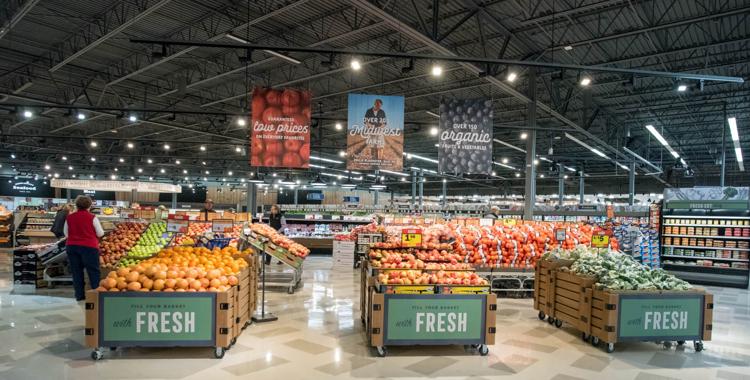 McAlister's Deli, a chain deli with a southern twist, opened its long-awaited Schererville restaurant Friday.
It's the third Northwest Indiana location for McAlister's Deli, which plans to open two more eateries in the area. The new fast-casual restaurant, in the vein of Panera Bread and Noodles and Co., is at 318 Indianapolis Boulevard in the new Shoppes on the Boulevard development.
"We believe McAlister's handcrafted sandwiches, family-friendly atmosphere, and genuine hospitality will be a welcome addition to Schererville," NWI Deli Inc. franchisee John Malesh said. "We look forward to opening our doors and becoming a part of Schererville and surrounding communities including Highland, Griffith, Munster, Dyer and St. John."
McAlister's, which also has restaurants in Merrillville and Valparaiso, serves up traditional deli fare like pastrami sandwiches, New Orleans-style muffalettas, giant spuds, salads and sweet iced tea. An example is the Big Nasty, a half-pound of Angus beef smothered in gravy and cheddar-jack cheese.
The 29-year-old establishment, which sets up in suburban locations, also offers takeout and catering.
The restaurant is open from 10:30 a.m. to 9 p.m. seven days a week. For more information, call 219-440-7681.
Grand Rapids, Michigan-based Meijer, which has 235 stores throughout Michigan, Ohio, Illinois, Kentucky, Wisconsin, and Indiana, is close to completing its new 190,000-square-foot superstore with a full grocery line in the Porter's Vale Shopping Center in Valparaiso.
The store just east of Ind. 49 will employ 350 workers and be open 24/7. It will include a gas station and curbside pickup.
A company spokesman said it would be open by late spring or early summer.
Locally, Meijer also has locations in Portage, Merrillville, Michigan City and Highland.
Register for more free articles.
Stay logged in to skip the surveys.
Brothers Feras Musleh and Mohammade Musleh, with the help of their father Naser Musleh as an investor partner, are opening a Anytime Fitness gym in a brand new plaza next to CVS at the corner of Calumet Avenue and Main Street in Munster. An additional 2,700 square feet in the strip mall will be available for lease to retailers, restaurants or medical facilities.
The new gym at 821 Main St. will employ five, along with three more part-time class instructors. It will be open 24/7 and offer tanning, hydromassage, red light therapy, and live and virtual classes.
"Also, we will offer our new training program that will consist of one-on-one and group training sessions," owner Mohammade Musleh said. "Clients will have access to our heart rate monitor system to track their calories as well as heart rate during sessions."
Habitat for Humanity's ReStore thrift store marked its second anniversary in Merrillville.
The thrift store relies on donations of lightly used items like clothes, home decor and furniture, reusing and recycling what would otherwise be pitched.
"I love to see how customers recycle items," ReStore District Manager Kim DeRisi said. "The photos they show me are beautiful. I think people feel good when they get creative and recycle."
The Griffith and Merrillville stores have diverted 1.5 million pounds of waste from the landfill and generate funds for Habitat for Humanity of Northwest Indiana, which builds houses that are sold to low-income families interest-free.
"ReStores are an environmentally and socially responsible way to keep good, reusable, materials out of the waste stream while providing funding for Habitat's community improvement work. It's a vital funding stream to help build Habitat homes," DeRisi said. "ReStores mean we can help more families in need of safe, affordable housing get a home."
With funding from Restore, the local Habitat for Humanity chapter hopes to put 10 more Northwest Indiana families in homes this year.
"It's been a team effort cleaning it up, organizing and giving it a fresh look. We've made many changes over the years to make it better," DeRisi said. "We have a wonderful, friendly staff and a place that I am proud of. We are open to the public and hope people come in to see what we have to offer."