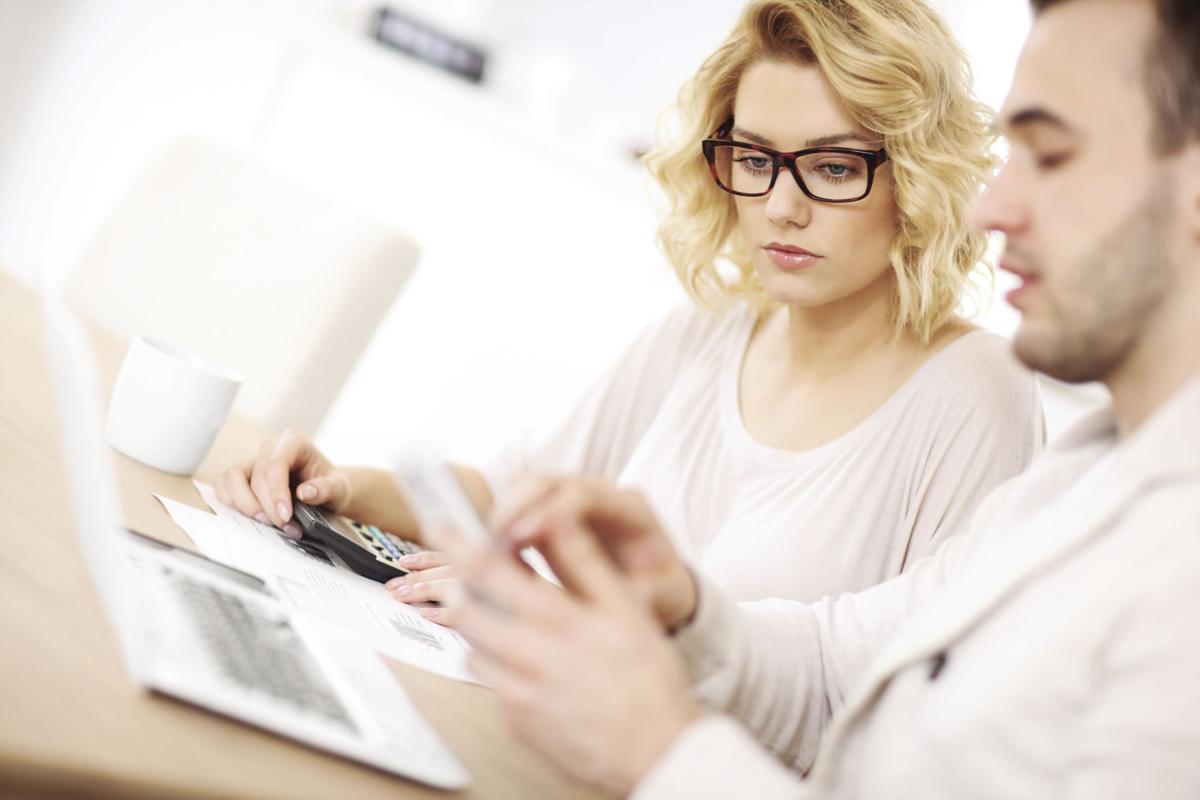 Refinancing is as simple as taking your current mortgage and replacing it with a new mortgage with different terms that benefit you, says Chad Crile, senior loan officer, Ruoff Home Mortgage in Crown Point.
As an example, says Crile, most people refinance to get a lower interest rate and reduced term to save interest over the life of the loan. "Another avenue borrowers can explore is a cash-out refinance," he says. "Let's say they want to help their son or daughter with college tuition or just simply remodel their home and use equity in their home to afford the renovations. These are all reasons why a refinance is a viable option."
Additional reasons for refinancing a home include paying off school and other loans, lowering monthly payments, or to save money in the long term, says Terry Conley, president at Lake Mortgage, now located in Merrillville, a full service mortgage banking company founded in Gary in 1946.
"Say you have 23 years left on your 30-year mortgage, but if you refinance it to a 15-year mortgage, sure you'll have bigger monthly payments, but it'll save money in the long run," he says.
Also, homeowners with adjustable rate mortgages can refinance to get a fixed rate. Conley says they serve divorcing couples who need to refinance when one spouse is keeping the house and needs to put the title in his or her name.
Describing refinancing as a very easy process, Crile says people are required to provide the lender pay stubs, W-2 forms, tax returns, bank statements, statement of debts and a credit report.
"We as the lender will also need to do an appraisal," he says.
Tangibles are important as well, says Conley, pointing out that on the Statement of Borrower's Benefits that Lake Mortgage has clients fill out, those refinancing have to show that they understand that the new loan will provide a reasonable, tangible benefit after taking into account the terms of their new and existing loans, the cost of the new loan and their own circumstances. Also, it's important they understand that a refinanced loan will have different terms and duration than their current one.
"You shouldn't look at refinancing as a 'do over,' because you'll never fully pay off the loan if you continue to refinance," says Crile. "I would also share that usually, the interest rate currently charged has to be 1 percent lower for it to make refinancing a viable option. With that said, if you are refinancing to go from an FHA loan to a conventional, then the rate doesn't have to necessarily be less for it to make financial sense to you, because the loan type is different."
Lake Mortgage offers several options for refinancing, making sure that they have the right program to meet each lender's individual needs. Working with clients and providing them what's best is all about being a good neighbor and part of the community they serve, says Conley.
"Everyone's situation is different," Crile says. "If you are thinking about the positives and negatives to refinancing, please do not hesitate to call, because depending on your financial situation, it may be better not to refinance."