Carson's, the iconic Midwestern department store chain that has been run out of Merrillville as an e-commerce site since it collapsed into ban…
Meijer is extending its 15% teacher discount on essential classroom supplies for the entire school year due to uncertainty over when schools w…
Approximately 50 parking spaces in downtown Valparaiso this month will become 15-minute spots to enable more motorists to get in and get out o…
The bankruptcy could deliver a big blow to the Southlake Mall and Lighthouse Place Premium Outlets.
A recession is the scariest creature in the average investor's closet of anxieties, but the more you know about recessions, the better. Here a…
Times business reporter Joseph S. Pete provides the details on what's coming and going in the Region retail and restaurant world.
Hoosiers who believe they've been subjected to price gouging due to the coronavirus pandemic can file a complaint with the Indiana attorney ge…
Hoosiers will get an extra hour — sort of — to buy alcohol early Sunday morning.
NEW YORK — This year, holiday stress may take on a whole new meaning for online retailers.
Miller Bakery Cafe, one of the most beloved institutions in Gary's Miller neighborhood, will close next week after years of road construction …
The owner of Hodge Podge Fine Furnishings in Lowell and of a horse farm by Beecher has long suffered from a number of ailments, including lupus.
A $4 million renovation project completely gutted and modernized Currie Motors Ford of Valparaiso, transforming the decades-old dealership int…
A former social worker turned entrepreneur developed a vegan, plant-based icing that will be available at Strack & Van Til supermarkets in…
ST. JOHN — Strack & Van Til is wrapping up a major renovation of its St. John store that has added many new features, including a pineappl…
MERRILLVILLE — Strack and Van Til is enhancing the impact of cash donations made in September to the Food Bank of Northwest Indiana during the…
The Hammond Historical Society will offer a peek into the city's past at its annual Historical Oak Hill Cemetery Tour.
The Forever 21 store in Southlake Mall is spared for now.
NEW YORK — Low-price fashion chain Forever 21, a once-hot destination for teen shoppers that fell victim to its own rapid expansion and changi…
HOFFMAN ESTATES, Ill. — Sears has told the state of Illinois it's laying off 250 employees at its corporate headquarters in the Chicago suburb…

Midwest Express Clinic / Crown Point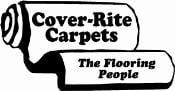 Cover-Rite Carpet & Design Center
NEW YORK — The divide between retail winners and losers is widening.
Goodwill's new Gary campus is expected to bring 100 jobs to the Region and result in $9 million in economic impact to greater Northwest Indian…
Jessica Schmidt and Rachel Boland, friends since grade school, were hanging out at Pierogi Fest last year, discussing going into business together.
Southlake Mall in Hobart, the second-largest mall in the state of Indiana, is losing its second anchor in just two years as the brick-and-mort…
New stores are moving into the long-vacant Kmart space in Hammond, more than 15 years after the big-box retailer left town.
NEW YORK — It used to be considered the retailer's crown jewel — a large format store on a swank corridor that showed off the best of what a b…
Indiana ranks among the top 15 states nationally for maritime industry jobs, a new study found.