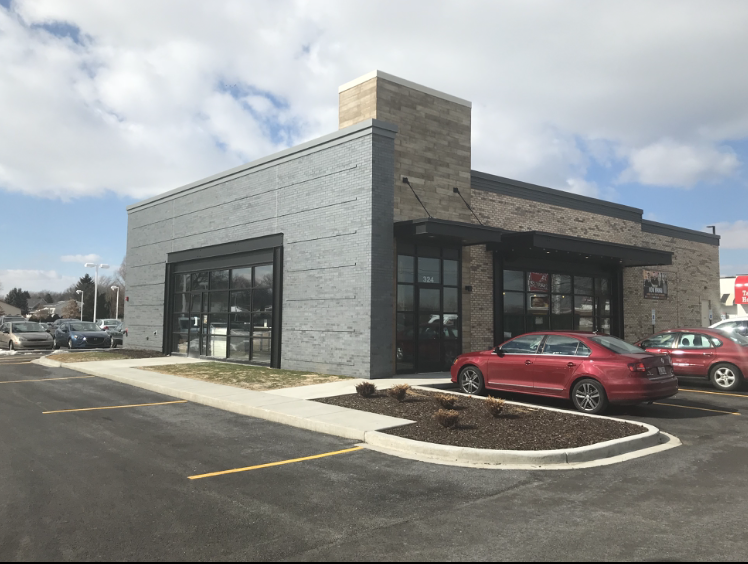 Many national retailers went bankrupt last year, leaving the Region littered with empty big boxes and half-vacant strip malls.
But new commercial development continues apace. Developers just announced the $250 million Fountains of Crown Point that would bring an outlet mall with 80 to 100 stores, two hotels, a bowling alley, a theater, fast-casual and full-service restaurants, a specialty grocery store, and residential townhomes to the northwest corner of Interstate 65 and U.S. 231.
Bucky's Fueling/Convenience Store announced plans to build a new 7,144-square-foot convenience store with a car wash at the southwest corner of Cabela Drive and Indianapolis Boulevard in Hammond.
And McAlister's Deli and Buona Italian Beef are opening in the new Shoppes on the Boulevard development in Schererville.
"Overall across the Northwest Indiana marketplace activity is good," Commercial In-Sites president David Lasser said. "The recession clearly took its toll on slowing development, but that has just about returned to pre-recession levels. Mergers, closures and adaptation will continue throughout the retail marketplace locally and nationally in 2018."
E-commerce sites like Amazon, Jet, Zappos and eBay continue to erode at the profitability of brick-and-mortar retail, but there's still plenty of room for both.
"The global, national and local retail shift to online sales is stunning and it remains to be seen what impact it will have," he said. "However, changes, mergers and downsizing by the anchor stores will likely continue to occur to find equilibrium with the massive population that still prefer to shop in store."
In promising news, new home construction in Indiana hit a 10-year high in 2017, according to the Indiana Builders Association. Single-family building permits rose 10 percent to 15,435 last year.
"Residential new construction is back to somewhere between active and booming," Lasser said. "Retail will follow residential rooftops and their demographics for their retail and restaurant service needs, many of which will likely never change much." 
Significant large retail to open this year includes the Meijer superstore in the Porter's Vale shopping center in Valparaiso and the Dick's Sporting Goods relocation down Indianapolis Boulevard from Highland Grove in Highland to Shops on Main in Schererville.
Big projects likely to break ground this year include the third phase of Shops on Main in Schererville and the redevelopment of the Standard Lumber property in St. John.
Developers are more likely to pursue smaller projects, and commercial real estate continues to be about location, location, location, Lasser said.
"Small retail development in the form of freestanding single tenant and multitenant buildings (defined as less than 15,000 square feet) on sites of 1 to 2 acres at or near stoplights and on out lots in anchored shopping centers is expected to remain a hot commodity for the foreseeable future," he said.
"There is, however, a dwindling supply of prime stoplight corners, and outlots at anchors such as Meijer have nearly sold off all of their out parcels," Lasser said. "As some bank branches have closed due to mergers, then conversions to retail, restaurant and office uses become new opportunities on those often great locations."