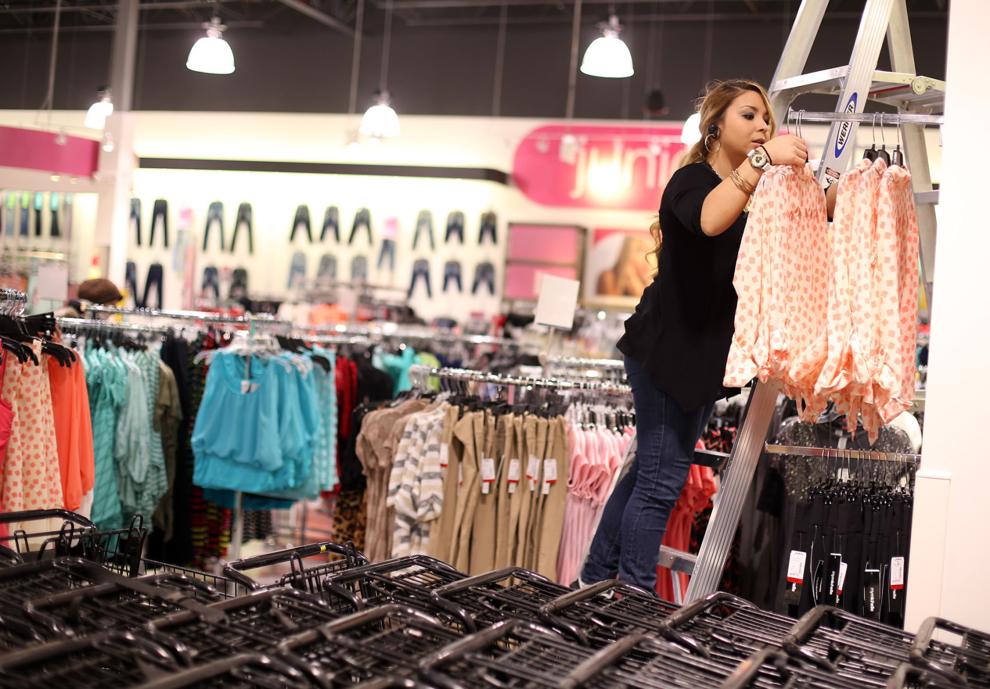 Northwest Indiana has lost a slew of big-box stores over the last several months as part of a national retail apocalypse that's seen many national chains shuttered in rapid succession.
The Region stands to lose out on property tax revenue and thousands of jobs, including part-time positions, which in some cases are filled by adults seeking to make ends meet. And with retail chains rethinking brick-and-mortar strategy as more consumers turn to e-commerce, commercial vacancy rates could rise, which may further depress property values.
Online retailers including Amazon, Bonobos, Casper, Jet, Warby Parker and others have contributed to the demise of strip malls, which still are part of the suburban landscape in Northwest Indiana and across the country. But many are struggling to find tenants to take over empty space, especially large anchor stores. 
However, all is not lost, according to Micah Pollak, an assistant professor of business at Indiana University Northwest.
"With closing retail and grocery establishments, local cities are likely to see a decline in tax revenues and downward pressure on the price of commercial real estate," he said. "However, in my opinion, this is likely a short-term shock."
Pollak said empty big-box and grocery stores, along with attractive pricing, ultimately will attract new businesses.
"What exactly these businesses will be it is too early to tell," he said.
In decline
Empty storefronts abound in Northwest Indiana.
The Highland Grove Shopping Center, one of the most successful outdoor malls in the Region, which landlord DDR said is nearly at full occupancy, recently lost MC Sports and HH Gregg.
In March, a 2nd & Charles used bookstore took over the sporting goods store that had closed about a year earlier, but a tenant still hasn't been found to replace Indianapolis-based electronics retailer HH Gregg, which closed in April. Just across Main Street, Nebraska-based Gordmans went bankrupt in March, leaving a massive anchor vacancy in one of the Region's newest retail spaces.
Nationally, the retail sector lost more than 60,000 jobs between January and May, according to the U.S. Bureau of Labor Statistics. It was the largest loss of retail jobs since the peak of the Great Recession in 2008-09, according to Bespoke Retail Group.
The federal government estimates retailers shed 90,000 jobs between October 2016 and May.
Pollack said an issue in Northwest Indiana is the Region has been transitioning away from higher-paying manufacturing jobs to lower-paid service sector work, including in retail.
"While employment has remained steady for Northwest Indiana in the last few years, there is an ongoing shift in the types of jobs in the Region," Pollak said.
"Not all jobs are created equal. As part of the national decline in employment in manufacturing, we are continuing to lose higher-paying manufacturing jobs."
Pollak said unemployment numbers have remained low because lost manufacturing jobs have been replaced by new positions in health care, food service and retail.
"The latter two are generally significantly lower paying and with fewer benefits," he said. Retail and food service jobs traditionally pay at or slightly above minimum wage, which is $7.25 an hour.
Lost jobs
The retail sector has helped prop up Northwest Indiana's economy through the years, even as steel mill jobs vanished.
"While incomes have been declining in Northwest Indiana, employment numbers have remained strong, in a large part because of retail jobs," Pollak said.
"What this means is that with the ongoing retailpocalypse, we can no longer rely on these jobs, even if they are lower paying and less desirable, to keep the population of Northwest Indiana employed."
Pollak said there is a common misconception that retail jobs are primarily for teenagers and students.
"While that may have been true several decades ago, today with the lack of alternative career options, many adults are forced into relying on a minimum wage or retail job to feed their family," he said. 
Nationally, the unemployment rate is at about 4.3 percent, which economists generally consider to be full employment.
Brett Ewing, senior financial adviser and chief market strategist at Florida-based First Franklin Financial Services, said with retail jobs declining, he is surprised U.S. unemployment numbers have remained low.  
"The strong numbers that continue to get printed are somewhat surprising, as we are in the midst of a retail armageddon where people working in that genre of our economy are losing jobs at the same clip as during the Great Recession," Ewing said.
"As automation continues to take hold, jobless claims will be an important metric to watch to see if the labor market can sustain the weight of the layoffs coming from this phenomenon."
Filling voids
Merrillville Town Councilman Shawn Pettit, whose town has recently lost a few stores including Ultra Foods and Piatak Meats, said the top priority is replacing lost jobs.
He said local governments are hamstrung in Indiana because the state lacks incentives to offer prospective tenants to fill empty big boxes. At the town level, Merrillville can offer property tax breaks to companies that build new buildings, but such deals are not available if they're moving into existing space.
Merrillville and neighboring towns also can offer property tax breaks on any equipment such as shelving, cash registers or computer systems that prospective tenants considering vacant retail space need to conduct business.
"It's not clear how much that helps or how much interest there is," Pettit said.
Merrillville doesn't want to see large retail buildings sitting vacant. "What do we do with these vacant big boxes?" Pettit said.
David Lasser, president and owner of Commercial In-Sites in Merrillville, suggests a solution for vacated big-box stores may be to convert them to other purposes including light industrial use. 
"Retail chain mergers, acquisitions, closures and bankruptcies certainly reduce the pool of prospective anchors," Lasser said. "Communities and big-box property owners should consider conversions to light industrial uses."
He said growing demand in Northwest Indiana for quality constructed lease space from companies seeking between 25,000 and 250,000 square feet easily can be met with some of the Region's available big-box properties.
"But it is a change in use that may take some time for many to absorb," Lasser said.
Aaron McDermott, founder and president of Latitude Commercial in Schererville, said the large vacant spaces also could be subdivided for smaller users.
"As far as the existing boxes, you will see them get released in the better markets to new retailers that take advantage of a discounted deal possibly," he said, "or chopped up into smaller spaces like they are doing in Orland Park."