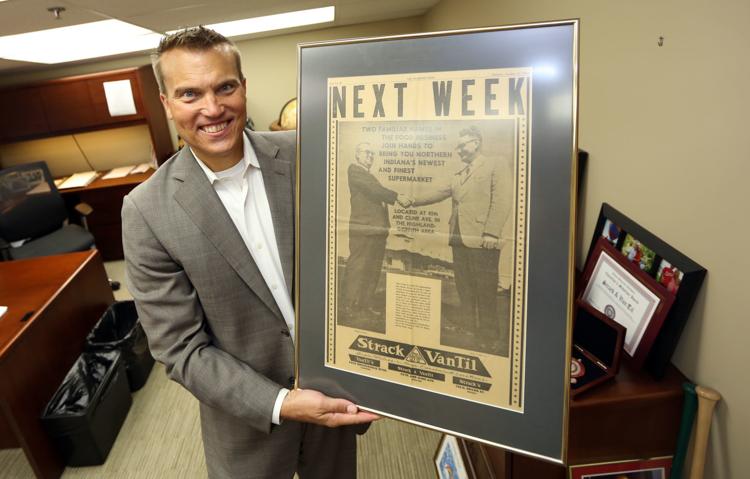 The Strack and Van Til families' successful bid to save Northwest Indiana's most iconic grocery store chain also will save more than 220 jobs at the Strack & Van Til corporate headquarters in Highland, and the Ultra Foods store in Merrillville, and possibly hundreds more at local vendors.
"The vendors, the people who take care of our stores, those jobs were at risk," said Jeff Strack, president and CEO. "A new owner has different business relationships, so there are probably a lot of ancillary jobs that were protected or saved because of this."
Micah Pollak, assistant professor of economics at Indiana University Northwest, described Indiana Grocery Group's successful bid as "a huge victory for the Region, one that should not be underestimated."
"In many ways, the story resembles the plot of a movie. A beloved regional chain faces store closings and the bankruptcy of their parent company," Pollak said. "Just when it appears certain they will be bought by a large corporate chain, the founding families come together, win the auction and return the chain to regional ownership. This is the story of a victory for underdogs and regional business owners, one in which jobs are saved and confidence and economic normality are restored."
Pollack said local ownership means money spent by shoppers at Strack stores will stay local and circulate through the community. There's also a psychological impact, he said. 
"While we will never know what the regional economic impact might have been had Jewel-Osco won the auction, it's hard to imagine any outside owner maintaining Strack & Van Til's long tradition of philanthropy and service to the community," Pollak said. "Strack & Van Til is more than just a household name in Northwest Indiana, it serves as an important regional anchor. In a time when retail and grocery chains are struggling and closing across the nation, it's incredibly refreshing to see Strack & Van Til re-born with regional ownership as a badge of pride."
Staying local
On Tuesday, a bankruptcy court judge is slated to approve the sale of 20 of the 22 remaining Strack & Van Til, Town & Country Markets and Ultra Foods to the Jeff Strack-led Indiana Grocery Group.
The new owners include Strack, the founding Strack and Van Til families, former longtime Strack & Van Til CEO David Wilkinson and a few other investors. They outbid Jewel-Osco's offer of $100 million for 19 stores.
Crown Point resident Kathy Ponziano is happy the Strack stores will retain local ownership. 
"I have shopped at Strack & Van Til for over 45 years and will continue to shop there," Ponziano said. "Thank you, thank you, thank you for pooling your monies and buying your stores back."
Jilted bidder Jewel had no interest in buying the Ultra Foods on Broadway in Merrillville, where 130 people work, or Strack & Van Til's corporate headquarters in Highland, which employs around 90 workers.
Strack & Van Til parent company Central Grocers, which is bankrupt, still is looking to sell off Ultra Foods locations in Highland and Kankakee, Illinois.
One of NWI's most visible brands
Founded in Highland in 1960, Strack & Van Til has been one of Northwest Indiana's most recognizable brands, with its logo plastered on Little League outfield fences, 5K T-shirts and signs for events including the Food Bank of Northwest Indiana's Soiree to End Hunger.
The supermarket chain is well known throughout the Region for its philanthropy. Co-founder Ernie Strack helped launch Franklin Park and Central Park in Griffith, while Nick Van Til established an annual scholarship for clergy of the Christian Reformed Church in North America.
Strack & Van Til has supported a long list of charitable causes, including the American Heart Association, The Salvation Army, St. Jude Hospital, the South Shore Music Festival, the Boys and Girls Clubs of East Chicago, Munster High School, Taft Middle School, the Merrillville Rotary Club, the Northwest Indiana Law Enforcement Academy, Habitat for Humanity and the Lake County United Way.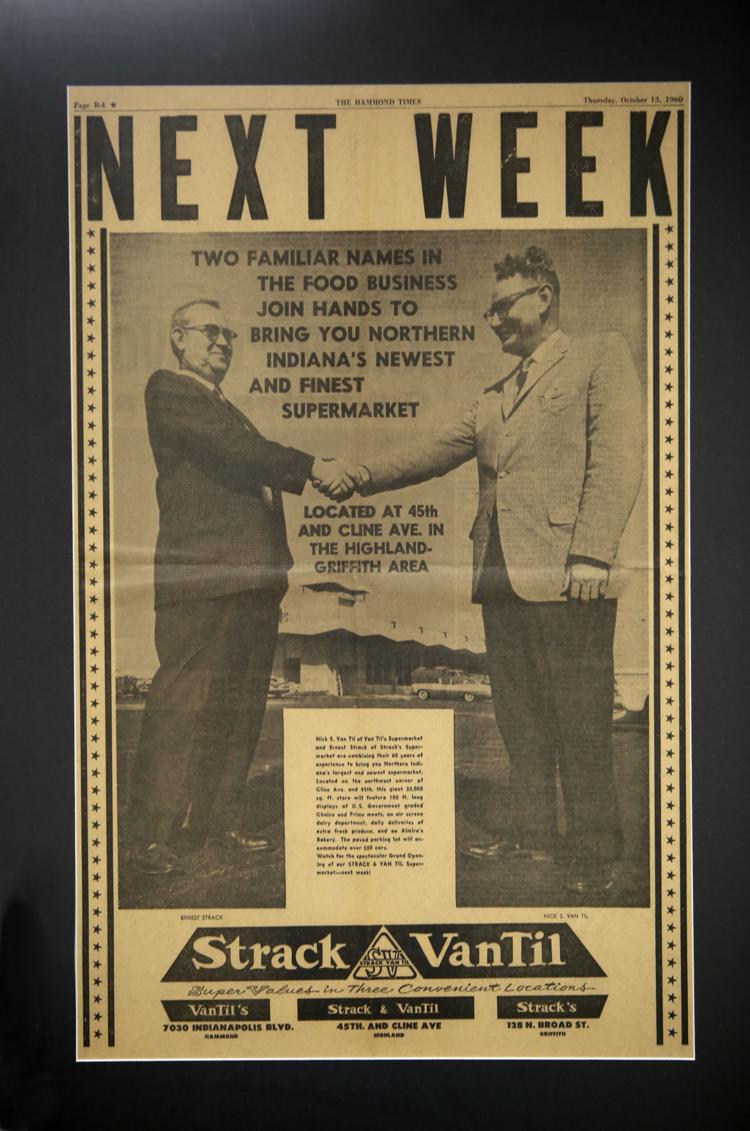 The local grocer has provided free Thanksgiving meals to Indiana National Guardsmen at the Gary Armory, and recently donated 40,320 bottles of water to victims of the East Chicago lead crisis.
"Strack & Van Til and its employees have generously donated hundreds of thousands of dollars to Lake Area United Way alone," said Lisa Daugherty, Lake County United Way president and CEO. "Across the county, I'm certain they've donated millions to various nonprofits and important causes. The impact they have on the community is enormous. We are thrilled for Jeff, his family, the employees and most importantly, the community."
Strack said, going forward, the company would continue to be generous to various community causes.
"The company culture that was started by my grandfather and Mr. Van Til was to help make the communities we serve a better place to live," Strack said. "That doesn't change. We're going to continue to support organizations and events that enhance the quality of life. Whether it's through time, treasure or talent, we'll continue to be a great corporate citizen, doing what we can to make it a better place to live for all the people."
'We know the Indiana market'
If Central Grocers' bankruptcy proceeds as expected, the new ownership group should close on the deal in August. Strack said they saw it as an opportunity.
"I was afraid of how I would have felt in 10 or 15 years if I didn't try," he said. "It shows what a lot of hard work and dedication can do. If you're passionate, you can find a way to make things work."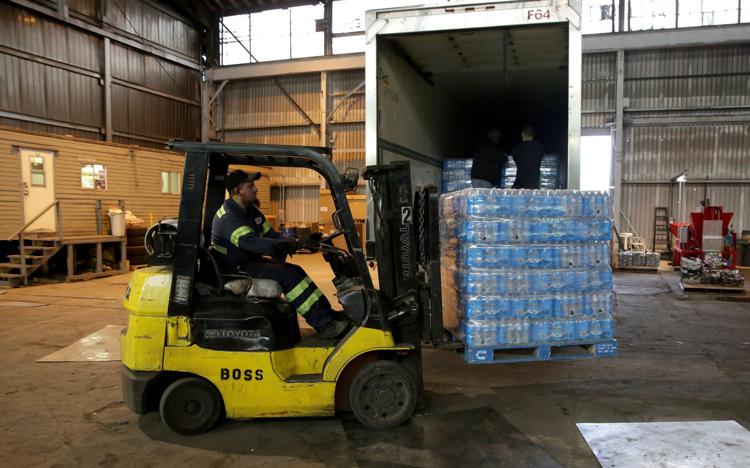 The company will now be smaller with 20 stores as compared to 38. The remaining stores are in Strack & Van Til's home base of Northwest Indiana, where it has a well-established brand and loyal customers who have shopped at its stores for decades.
"We know the Indiana market," Strack said. "These stores have performed much better than the Ultra stores in Illinois and we feel this gives us a better opportunity for a sustainable and successful business as we go forward... There's an emotional attachment to local businesses in Northwest Indiana. You look at the supermarkets, you look at the banking industry, the convenience store industry, Centier Bank, Peoples Bank, Family Express, Luke Oil. It's people who live and work in the area, and that makes us unique in the Chicagoland market."
The new ownership isn't looking to acquire or reopen any of the 14 stores that Central Grocers already closed, Strack said. That's not to say it won't open more stores in the future.
"At this point, we want to focus on our 20 stores and focus on making sure we're heading in the right direction and providing that shopping experience that customers have come to expect over the years," he said. "As time goes on, if opportunities present themselves, we'll evaluate them at the time and make a smart business decision."
'This company is a family'
Cathi Abramson, an assistant manager of the deli at Strack & Van Til on U.S. 30 in Valparaiso, said she was overjoyed Strack & Van Til would stay local. She said her employer has helped her in times of hardship, that she takes pride in what she does and feels a close connection to customers.
"This company is a family," she said. "We do what is best for the good the company. I was sick thinking of working for anyone else... In my heart of hearts I knew Jeff would have never bailed on us. I am thrilled to see what the future holds for this company."
The business news you need
With a weekly newsletter looking back at local history.