Drive down Indianapolis Boulevard through Highland, Schererville and St. John, and you'll see something you haven't seen in a while: empty big-box stores.
The so-called retail apocalypse nationwide has claimed countless victims in Northwest Indiana and the south suburbs including Ashley Homestore, HHGregg, Payless, Dollar Express, MC Sports, Family Christian, Gordmans, The Limited, Wet Seal, Kmart, Sears Appliance and Hardware Store, Carson's Clearance Center and Gander Mountain. 
It's not the type of carnage one would expect when the Gary metro area has an unemployment rate of 3.7 percent, lower than the national average of 4.3 percent. But thousands of store workers have lost their jobs in Northwest Indiana as more and more storefronts have gone dark during the collapse of brick-and-mortar retail that's been ongoing since late 2016.
In some cases, vacancies have been quickly filled, such as when the home decor store, At Home, quickly replaced a vacant Kmart on U.S. 30 in Merrillville earlier this year.
But the town is struggling with recent closures of Strack & Van Til and Ultra Fresh Foods at a time when it already is looking to fill big boxes that have sat vacant for more than five years, such as the Burlington Coat Factory that moved down the road to Hobart, said Shawn Pettit, a Town of Merrillville council member.
Merrillville actively is seeking tenants for its empty retail buildings, including the decades-old Strack & Van Til at 72nd Avenue and Taft Street.
"What do you do with a 76,000-square-foot building?" Pettit said. "Unfortunately, it's a concern with these empty (retail) buildings."
Years passed before new tenants occupied a shuttered Eagle Food Store on the west side of town or the closed Wickes Furniture at U.S. 30 and Mississippi Street.
"It was a front door to town," Pettit said. "Now we face the same thing with Ultra at our front door to the south, for people coming up from Crown Point."
Reusing retail buildings
Old retail buildings may need to find new uses because of the weakness of traditional brick-and-mortar retail in a swipe-and-click era.
The University of Chicago, for instance, sought to open a medical facility in the old Burlington Coat Factory building on U.S. 30 in Merrillville. That building has not lured a new tenant in years, despite a prime location on one of Northwest Indiana's busiest highways, in the heart of its most bustling commercial hub.
David Lasser, president and CEO of Commercial In-Sites in Merrillville, said the retailpocalypse hasn't caused much significant change in the Region's commercial landscape to date, but will result in "increased caution, strategic planning and focus on the best locations" as far as new development is concerned.
"Some notable vacancies exist in the closing of Sports Authority, HH Gregg, K-Mart, Ashley and a few Strack & Van Tils," he said.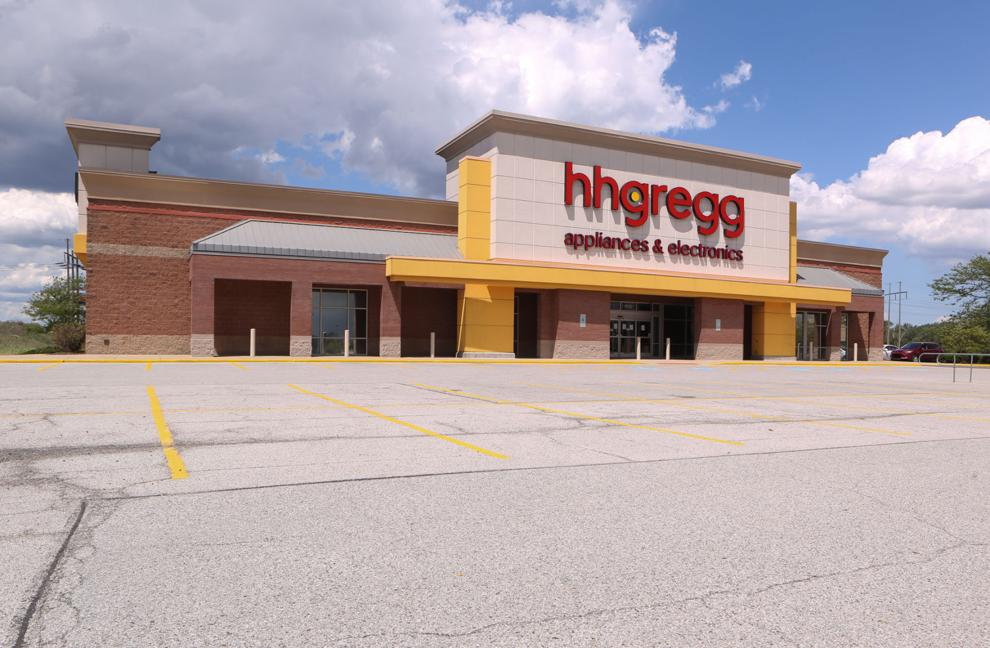 Consumer shift
Experts have attributed the sudden, precipitous decline of traditional shopping to the rise of ecommerce, the decline of the middle class, a weaker-than-expected holiday shopping season, and an overbuilding of malls and strip malls for years that finally came home to roost.
Retail analysts also pointed to social media pushing consumers more toward experiences that can be shared online, which people often do when dining at a restaurant or while traveling, instead of to the material possessions they can acquire at stores.
"Retail ecommerce sales for the first quarter of 2017 was $105.7 billion, an increase of 4.1 percent from the fourth quarter of 2016," the U.S. Department of Commerce said in its quarterly retail ecommerce sales report released in May. "The first quarter 2017 ecommerce estimate increased 14.7 percent from the first quarter of 2016."
Online retailers, including Zappos and Jet, that didn't exist 20 years ago, may end up putting legacy retailers Macy's and Sears out of business, said Matt Will, an assistant professor of finance at the University of Indianapolis. He said even the world's largest retailer, Walmart, is closing stores.
Aaron McDermott, founder and president of Latitude Commercial in Schererville, said Walmart's retrenchment would have been unthinkable a few years ago and should be taken as a sign of what's coming in the future.
"If Warren Buffett is selling all of his stake in Walmart, I think that is a good sign that the future of retail is going to change significantly," he said. "I believe the footprints of some of these retailers are going to reduce."
McDermott said retailers must pay close attention to what people are buying online if they want to survive.
"Smaller items such as electronics continue to be purchased more and more online, so retailers dedicated to that share of the market will have to re-think their positions in that market or go the way HH Gregg did recently, filing bankruptcy," he said.
Economies of scale
Size matters in an increasingly competitive retail landscape, said Micah Pollak, an assistant professor of economics at Indiana University Northwest.
"To survive in this environment, a retail store has to differentiate itself from the competition and find a way to provide a product or service that provides additional value for the customer," he said.
"Much of the competitive pressure retail stores face today, comes from larger chains or websites that have deeper pockets and are able to compete more aggressively on price and selection."
Pollak said retailers should focus on advantages they might have if they don't have the scale to offer the lowest prices or biggest inventory.
"Employing more knowledgeable salespeople, providing better customer service and support, and being flexible, and innovative are all ways to gain an advantage over the big box store or website," he said.
"Of course, in the end, this requires shoppers to recognize that the shopping experience is not always based only on the absolute lowest available price, so helping educate consumers on the benefits of buying local and supporting community businesses is important."