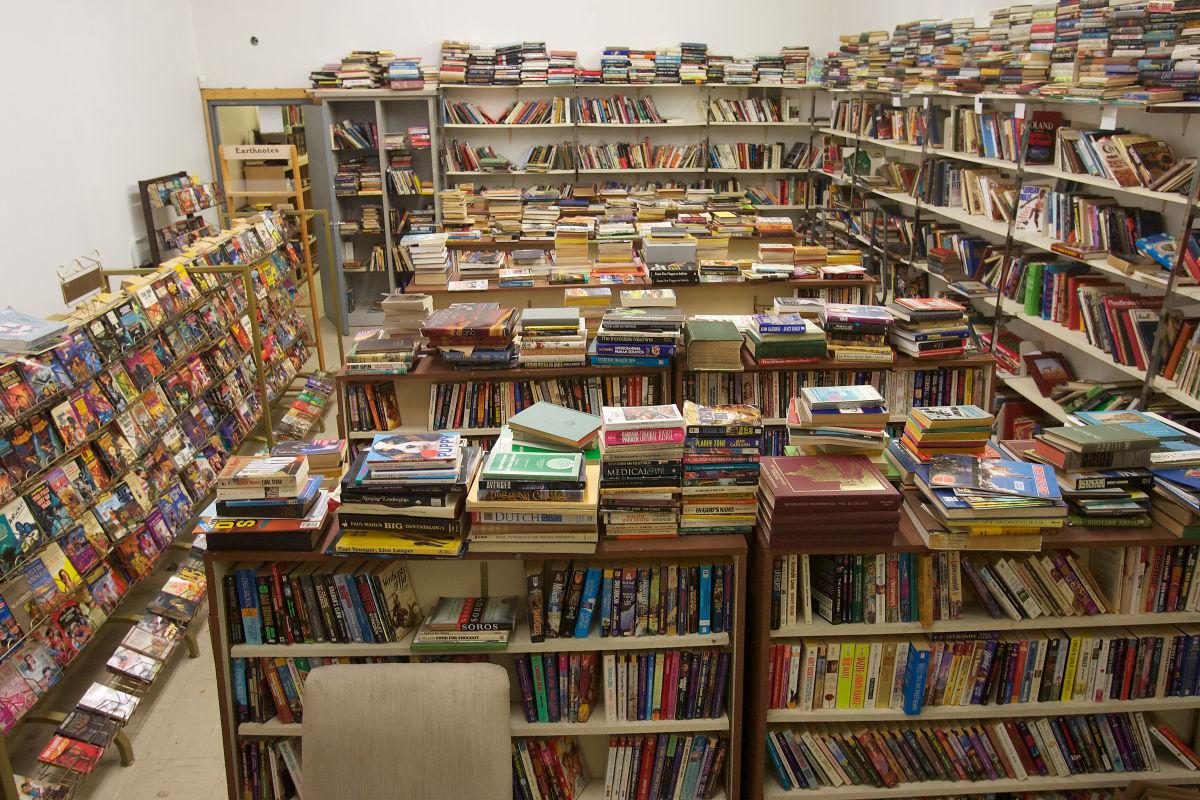 You ran out into the harsh chill after your cozy turkey dinner or camped out at an ungodly hour on Black Friday to stampede into a big-box store and snatch up whatever doorbuster deals you could get your hands on.
But Macy's is headquartered in Cincinnati, Target in Minneapolis, JCPenney near Dallas and Wal-Mart in Arkansas. And though those stores support local jobs and local communities, there are many local retailers and businesses that shoppers sometimes inadvertently overlook.
Small Business Saturday, a shopping holiday American Express came up with in 2010 as an alternative to Black Friday and Cyber Monday, encourages people to shop with local merchants. The idea is to spend money with the people who live in your community, who go to your church, attend your yoga class or root for the same high school sports team.
Studies by the U.S. Small Business Administration and others have shown spending money with small businesses, which employ 77 million Americans and account for 63 percent of new private-sector jobs, return three times more money to local economies than the big national chains.
Jim Roumbos, owner of Miles Books in downtown Highland, thinks it's a good idea that still has yet to catch on fully. He's said he's grateful that American Express is plugging local merchants, but thought it might take a few more years of promotion to start generating more traffic.
"Ideally, Small Business Saturday should be considered all-year-long," he said.
"You always have choices where you shop in your community, whether that's at the community barber, the community bank, or community bookstore. You really should consider shopping locally first to keep the money in the community."
Organizers say the event is growing, however. Last year, 88 million people shopped at small and independent businesses, a year-over-year increase of 14.9 percent, and spent $14.3 billion.
About 77 percent of consumers plan to shop at some small businesses this holiday season, according to the Small Business Saturday Consumer Insights Survey that was commissioned by American Express and the National Federal of Independent Business. America Express says a record-breaking 55 percent of consumers are aware of Small Business Saturday.
The Gathering Room, a home decor and gift store in Crown Point that offers restoration services, has been promoting Small Business Saturday on social media for the last two years, owner Patty Sparks said.
"The products we sell are originals, not manufactured," she said.
"A selling point is we can give something that's one of a kind, which is not the case when it's made in China. It's quality when it's built in our shop. It's something you want to pass down."
Shopping on Black Friday and, now, after Thanksgiving dinner, has become a tradition for many, Sparks said. She likes to go out with her sister-in-law, and knows that aunts and cousins often hit the mall in packs.
But local merchants suffer from slow business on Black Friday while everyone is out at the malls or big-box stores, Sparks said. And those are the very businesses that can offer unique gifts that loved ones will remember she said.
"There is a trend where people are realizing 'hey, what are we doing,' and going back to shopping local," she said.
Local efforts are afoot to encourage more people to visit small, locally owned businesses for their holiday shopping. The city of Crown Point and the Crossroads Chamber are promoting Small Business Saturday, which coincides with the Winter Market from 10 a.m. to 4 p.m. in the Courthouse Ballroom at 1 N. Courthouse Square. 
Shoppers can get passports stamped at participating businesses downtown and drop by the Winter Market shop for Christmas decorations, gift baskets, holiday crafts and more. Across the state line in the South Suburbs, the Frankfort Historic Business Association is hosting its Shop Small Early Bird event, which begins at 8 a.m. in downtown Frankfort.
Visitors get a Passport to Prizes, a map of participating merchants, a promotional canvas shopping bag and progressive discounts that begin at 25 percent off.