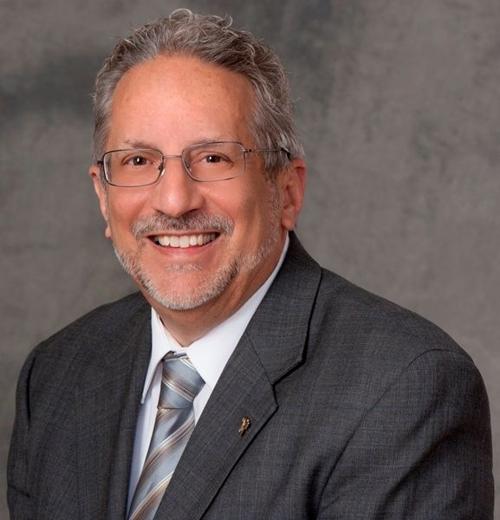 I have had the privilege of spending my entire career working for the Sisters of St. Francis, who own and operate Franciscan St. Margaret Health.
I started in 1974, fresh out of college. I had neither real business skills nor work experience, but learned about leadership, being mentored by, and watching and following, the sisters' examples.
These amazing and talented women taught me early on the value of being a servant-leader. I learned to treat each person I encountered with dignity and respect, regardless of the circumstance. I was taught that we never know what life experiences (good or challenging) another person has faced, nor may we be able to fully understand what that person may be going through.
I learned that empathy, understanding and active listening are the pathways to achieve a fruitful resolution of an issue, as well as the tools to use in working toward a common goal.
In setting goals and expectations, I learned how important it is to be a good communicator. A leader works collaboratively with those he is privileged to work beside, seeking input, listening to different opinions, explaining one's vision and finding the path that leads to common ownership of the direction being set.
At the same time, it is important to give those who are participating creative space to use their talents to achieve the organization's goals. One should avoid the temptation to micro-manage. A good leader presents challenging work that empowers those helping to use their talents. The participation of the whole often results in a better product than the contributions of one or two people.
I learned to not ask anyone to do something I would not do. I quickly came to understand that we all form the organization's mosaic and each person is a key piece to the final picture of what is accomplished.
Just because someone has a title does not mean his or her position is worthy of more recognition. Quite the contrary, it is the person who has the title that stands in the shadow of the reflective glory of those whose hard work and sacrifice gets the work done, day in and day out.
A good leader realizes his or her job is to work for those he or she is privileged to lead. Credit and accolades must go to those who accomplish the goal. Celebrations of small successes can be important as announcements of major organization achievements.
Even more important is the need to recognize each person's hard work and dedication, which requires patience, humility, an ability to listen closely to divergent views, and understanding that most employees want to help and do well.
A good leader seeks feedback on his or her performance. One should not be afraid to ask members of the workforce what can be improved (even with the leader's management style) and then, when necessary, change one's approach to help the organization do better.
It likewise is important to have a genuine concern for each employee and his or her family. That means learning to reach out when an employee is hurting, sick, or suffering, or dealing with the death of a loved one.
It is so very important, in my opinion, in a very real and spiritual way, to always remember the humble reality that God has placed us in the position in which we find ourselves and that we must see in each other Jesus in disguise. That is servant-leadership. It is God working through us. We are not doing this on our own. We did not create our ability; God did.
Without God, we are nothing. He deserves the ultimate credit. We are his handiwork.
-- Thomas Gryzbek is president of Franciscan St. Margaret Health-Dyer and Hammond and a previous Hall of Fame winner.