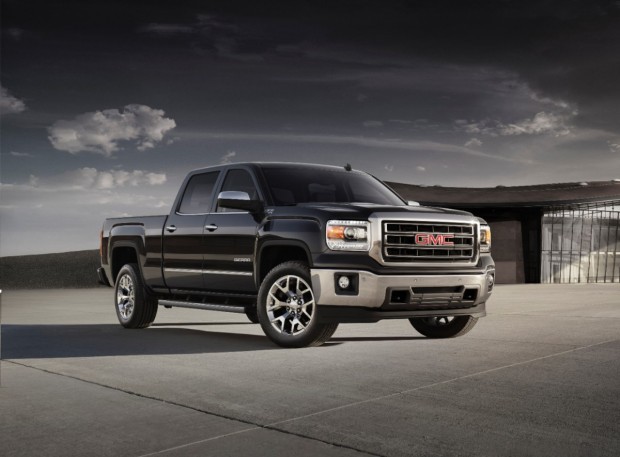 Like a race horse owner with two new untested thoroughbreds in the stable, General Motors' Chevrolet and GMC truck divisions are chomping at the bit to trot out the all-new 2014 Silverado and 2014 Sierra 1500 pickups expected at this year's Chicago Auto Show.
Chevrolet and GMC trucks are the most dependable, longest-lasting, full-sized light-duty pickups in the GM lineup.
For 2014, GM weaves "best engineered" and "most refined" into its truck missives coming from the automaker's nerve center in Detroit. Add to that a recent distinction of delivering the lowest total cost of ownership, and consumers have a compelling message that resonates with truck enthusiasts at the show.
The 2014 Chevrolet Silverado and 2014 GMC Sierra 1500 offer more power, torque, and fuel efficiency, with a razor sharp eye on details like comfort, refinement and functionality.
GM truck engineers are quick to point out however, that quality and reliability are still the life blood of each brand.
Leading the change for 2014 is a new family of EcoTec3 engines that include a standard 4.3-liter V6 that has the power and torque to pull a sizable trailer, while a revised 5.3-liter V8 is contrived to deliver more horsepower, torque and better fuel economy than the existing 5.3-liter V8.
Topping GM's truck engine lineup is a new 6.2-liter V8 designed to be the most capable engine in the light duty pickup segment.
Both V8 engines have direct injection, continuously variable valve timing and cylinder deactivation that make the engines capable of seamlessly switching to four-cylinder mode under lighter load conditions.
A six-speed automatic transmission with gear ratios and shift timetables, optimized for performance and efficiency, is featured on each engine.
The Society of Automotive Engineers certified horsepower and torque ratings along with Environmental Protection Agency (EPA) fuel economy estimates are expected be available for the 2014 Silverado and Sierra trucks this spring.
Exterior designs for the 2014 Chevrolet Silverado and GMC Sierra offer new physiques that fuse brawn with a fresh aerodynamic appearance.
Complimenting the look are new inlaid doors, roof and tailgate spoiler designed to ease airflow, reduce drag and improve efficiency. Chrome exterior appointments and grille accents ensure the new models stand out with an air of refinement.
"The 2014 GMC Sierra 1500 is going over dramatically. We have a lot of people waiting for it to come out," says Ron Westerfield, sales consultant for Circle GMC in Highland. "We have many Sierra 1500 owners who trade every two or three years. They are waiting for the next body style to be the first on thir block to own the 2014 model."
Engineers have improved the tailgate operation with a rotary damper that allows for a measured and steady lowering motion when opening the gate.
All new interiors reflect the emphasis on functionality and refinement fronted by an instrument cluster that is elevated and easily viewable with thoughtfully positioned controls and knobs.
Aft doors of crew cab models are larger than the current model's for enhanced ease of entry and exit to the rear cabin quarters.
New cloth upholstery is easier to clean, while offering a higher degree of comfort and durability. GM's goal is to replicate the trucks' interior to mimic the comfort level found in GM's premium automobiles.
Extensive updates to the suspension and brake systems aim to provide a quiet and refined ride, while offering improved handling and brake force.
A revised version of Chevrolet MyLink gives occupants the connectivity they need, including several ports and power outlets to accommodate the multitude of devices that enter the cab.
Production of the 2014 Chevrolet Silverado and 2014 GMC Sierra 1500 trucks are expected to begin second quarter 2013. Pricing is yet to be released.