MERRILLVILLE — The Hoosier State is poised for tremendous economic and population growth in the years ahead, and Northwest Indiana very well m…
For years, a billionaire who shaped the way people across the world invest, drove every weekend from Chicago's opulent Lincoln Park neighborho…
Fair Oaks Farms boosted attendance by 9 percent last year after adding The WinField Crop Adventure, a new exhibition that lets kids burrow und…
Don Babcock grew up as a "motorhead" and wanted to build faster cars, but now his life is about building a faster economy for Northwest Indiana.
Ramon Morales joined the Army when he was 17 because he wanted to be a mechanic and knew he could get a free education that way. 
Those who want to start or grow a business can find assistance and advice through a number of programs and organizations.
MERRILLVILLE — As America hurtles toward potentially the most divisive and offensive presidential election in its history, a cornerstone of No…
Urschel Laboratories Inc. has never laid a single employee off in its 106-year history. 
JoAnn Birdzell, the chief executive officer of St. Catherine Hospital in East Chicago, said she has had three lives in health care as a nurse …
Passionate is the way people describe Frank Schilling, president of Schilling's Home Improvement Center.
Considered a visionary leader with an innate curiosity and an insatiable appetite for knowledge and discovery in today's steel industry, Greg …
Harley Snyder has traveled around the world, but for him Valparaiso always will have his heart and always will be home.
"Momma" wasn't going to let them get away with it.
Last year was a tough year for the steel industry, as an estimated 12,000 steelworkers lost their jobs nationally, according to the Alliance f…
Centier President, CEO and Chairman of the Board Michael E. Schrage views his role at the bank as an organizational head coach.
From his first days at Berlin Metals, Roy Berlin had the opportunity to work alongside an inspiring teacher.
HealthLinc CEO and founder Beth Wrobel is on a mission to break down barriers to health care.
Six decades after beginning his career in the automobile industry by cleaning cars, Richard Schepel has become a lauded name in Northwest Indi…
Joe Coar's carpenter roots blossomed into a long career at Tonn and Blank Construction, an example, he emphasizes, of what can be done with op…
Adela Ortega, president and owner of Professional Locomotive Services, joins The Times BusINess & Industry Hall of Fame Class of 2014.

Midwest Express Clinic / Crown Point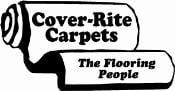 Cover-Rite Carpet & Design Center
Jim McGill of McGill Manufacturing Co., joins The Times BusINess & Industry Hall of Fame Class of 2014.
Fred Halpern, co-owner of Albert's Diamond Jewelers, joins The Times BusINess & Industry Hall of Fame Class of 2014.
O'Merrial Butchee, Regional Director of the Gerald I. Lamkin Innovation & Entrepreneurship Center at Ivy Tech Community College Northwest,…
Thomas Katsahnias, who spent the majority of his professional career at Inland Steel Co., joins The Times BusINess & Industry Hall of Fame…
Achievement took center stage at the Radisson Hotel at Star Plaza on Friday when five local business legends were enshrined in the Northwest I…
Gov. Mike Pence took shots at Illinois while touting Indiana's business climate and encouraging business leaders to go forth and sell the state.
The April 4 Roundtable is on location at 2014 The Times BusINess & Industry Hall of Fame luncheon, commenting on Indiana Governor Mike Pen…