The longtime south suburban staple Unbeatable Eatables opened its first Indiana location just across the border in Munster.
The sandwich shop started in Country Club Hills in 1979. It prides itself on freshly slicing high-quality meats and cheeses and using twice as much in each sandwich as competitors.
It has subs stuffed with corned beef, salami, bologna, turkey, tuna salad and ham and cheese. The chain's best-selling sandwich, the Poseidon, promises "an adventure in eating" with beef, turkey, ham, American and Munster cheese.
Options include party subs, box lunches and regular sandwiches. The menu also encompasses soup, salads, specialty wraps and Vienna Beef hot dogs. Desserts include shakes, malts, ice cream and sherbet.
"We have flavors like rainbow, strawberry, Oreo cookie, mint chocolate and black walnut," owner Tanya Williams said. "The variety is unbeatable. We've got a genuine Italian beef and a mighty meatball sub. There's a cake of the week, which is a caramel cake created by an excellent baker this week."
Unbeatable Eatables now has four locations, including in Country Club Hills, Evergreen Park and the South Side's leafy, tweedy Hyde Park neighborhood where the University of Chicago instructs scholars.
"I love it for a few reasons," Williams said. "It puts Miracle Whip on sandwiches. It's a Black-owned business. I love the sandwiches. It's just a great idea."
Unbeatable Eatables took over the former JJ Fish & Chicken space at 318 Ridge Road in Munster, at the intersection of Ridge Road and Manor Avenue.
"I like how busy it is. I like the people in the neighborhood. I like everything about this location," Williams said.
Unbeatable Eatables is open from 10 a.m. to 8 p.m. daily.
Open
The DRIPBaR Crown Point is the latest intravenous wellness clinic to inject itself into the Northwest Indiana market.
The new business at 10480 Broadway in Crown Point opened last week. Part of a growing chain, it offers IV vitamin therapy, induction therapy, oral supplements, red light therapy and Normatec recovery leg sessions. It provides IV therapy that's meant to have benefits like boosted immunity, improved recovery, increased energy or anti-aging. In addition to IV drips traditionally used to restore hydration, it also has shots like the IM Glowing Quick Shot that is "designed to support healthy skin and detoxifies your body all at once."
The DRIPBaR Crown Point joins NWI IV Drip Spa in Crown Point and Prime IV Hydration & Wellness in Valparaiso in offering one of the latest health and personal wellness trend on the cutting edge of veins. Revive Medspa in Valpo also now has a Shot & IV Bar.
For more information, call 219-921-0799, email crownpoint185@thedripbar.com or visit thedripbar.com.
Read
Remember Book It!?
The popular Pizza Hut promotion rewarded kids for reading by giving them personal pan pizzas if they devoured enough books in a motivational tactic that was pretty cheesy.
Twisted Sugar, a growing chain with newer locations in Valparaiso by the Valparaiso University and in Crown Point next to the new DRIPBaR Crown Point, has launched its own literacy program. Young readers from pre-K to 6th grade can grab a reading log from the sweet shops, read 10 books and return it for a free mini cookie.
Open
Taco Depot, the home of the Karla Tacos, recently expanded to a second location in Crown Point.
The Mexican restaurant opened at 851 W. 57th Ave. in Merrillville 12 years ago, building up a loyal following over the years. It expanded last fall to 1234 N. Main Street in Crown Point, in the Market Place outdoor shopping center anchored by Jewel-Osco.
It specializes in Karla Tacos, or Guadalajara-style barbacoa tacos that are dipped in red sauce, pan-fried and topped with cheese, cilantro and onion. It's served with dip on the side. Taco Depot even has a Karla Grilled Cheese that blends the barbacoa, Karla red sauce, cilantro and onion with melted cheese in thick Texas toast with a dipping broth on the side.
Other taco options include steak tacos, skirt steak tacos, shrimp, fish, beef, pork and chicken. The menu also features elote, quesadillas, enchiladas, tortas, tostadas, sopes, gorditas, chilaquiles, fajitas, 8-inch Big Boy Burritos and 10-inch Superman Burritos. Other options include lemon pepper shrimp fries and the Fat Boy Special, a sampler of some of the most popular items on the menu.
Taco Depot is open from 11 a.m. to 7:30 p.m. Monday through Saturday.
For more information, visit www.tacodepotindiana.com or call 219-356-8600.
Open
Flashback Antiques and More opened last year in Crown Point.
The antique store is selling an eclectic array of old stuff at 1150 W. 132nd Lane in Crown Point, next to the bustling Gelsosomo's Pizzeria Crown Point & Region On Tap at Broadway and 113th Avenue.
Longtime friends Penny Krinakis and Audrey Persinger each worked at various antique stores around town before striking out on their own.
"I worked at three other malls and now have my own store. We're passionate about what we do," Krinakis said. "It was always something we wanted to do. We both had booths at and worked at the malls and did shows at different locations. We're both older women getting ready to retire. This was a fun thing we never got to do. Then the right spot came up for us."
The 2,000-square-foot store is home to 22 different vendors.
"One person makes soap. Another just sells records. It's all different," she said. "It's mostly antiques, old and newer, midcentury modern, a mix of things from the 1800s to now. We have all different things old and new, everything from Hot Wheels to vinyl records. We've got coats and clothing and purses and a lot of knickknacks and toys. We've got posters and car, gas and oil signs. We've got a lot of Coca-Cola stuff."
The inventory is frequently updated.
"We get different things every day," Krinakis said. "We're always restocking and changing things. There's always something for the hunt for those who like hunting for things."
They replenish inventory with finds from estate sales, garage sales, auctions and sometimes even curbside.
"It's a hodgepodge," he said. "We have Depression-era glass, pictures, Schwinn bicycles, all kinds of stuff. It's hard to describe. It's an eclectic collection of goodies. Someone came in the other day and said. 'wow, it's like a museum.' But we've also got new stuff like jerseys for basketball, football and hockey. Our vendors have all different things."
It's one of several antique stores in town.
"We're right by Interstate 65 so we get a lot of people from out of town," Krinakis said. "Antiques are a big attraction in Crown Point. It used to be downtown but it's spreading out. There's no parking downtown and there's parking here."
Crete and Lowell used to be big hubs for antiquing but Crown Point has long had the crown locally, Persinger said.
"There seems to be a lot of interest in this area, and there has been since I was small," she said.
She's worked at the Crown Antique Mall and other antique stores.
"I've always liked antiques. My mother liked them," Persinger said. "I've always lived with them and enjoyed them my whole life. I personally like things I can use, whether furniture, buckets or planters for going out to a garden."
She's always dreamed of owning her own store.
"It's enjoyable to hear stories from the customers," she said. "They come in and browse and talk about their childhood and their toys. It makes for an enjoyable day."
She was able to create the store she always wanted.
"We have everything from antiques to vintage to artisan things to some furniture, clothing, toys and collectibles," she said. "It's bigger than you think. There's a lot more inside than it looks like outside. And we sell everything we have in our displays and windows. There's a lot of variety. We have a big assortment of arts and crafts and gifts for birthdays or Mother's Day. We've got vintage pieces, small pieces and new items every day. We always take questions and take time to talk to customers personally. We'll work with them and work with vendors to find what they're looking for."
Flashback Antiques and More is open from 10 a.m. to 5 p.m. Monday through Thursday, from 10 a.m. to 7 p.m. Friday and from noon until 5 p.m. on Sunday.
For more information, call 219-310-8261 or find the business on Facebook.
Closed
Da Burger House shuttered after a few years of offering an elevated take on fast food, such as short rib burgers in brioche buns.
The to-go restaurant opened in 2021. It was located at 5610 Ridge Road in Gary across from Calumet High School at the border of unincorporated Calumet Township and just a few blocks from Griffith.
The creative menu featured a doughnut burger, elote fries sprinkled with crushed Flaming Hot Cheetos and a GI Hot Dog split down the middle for an even char and smothered in sauteed onions and cheese sauce.
NWI Business Ins and Outs: Biggby Coffee, Flora Plants, Funk My Life and McDonald's open; Aster & Gray and Elements Wine Bar close
Open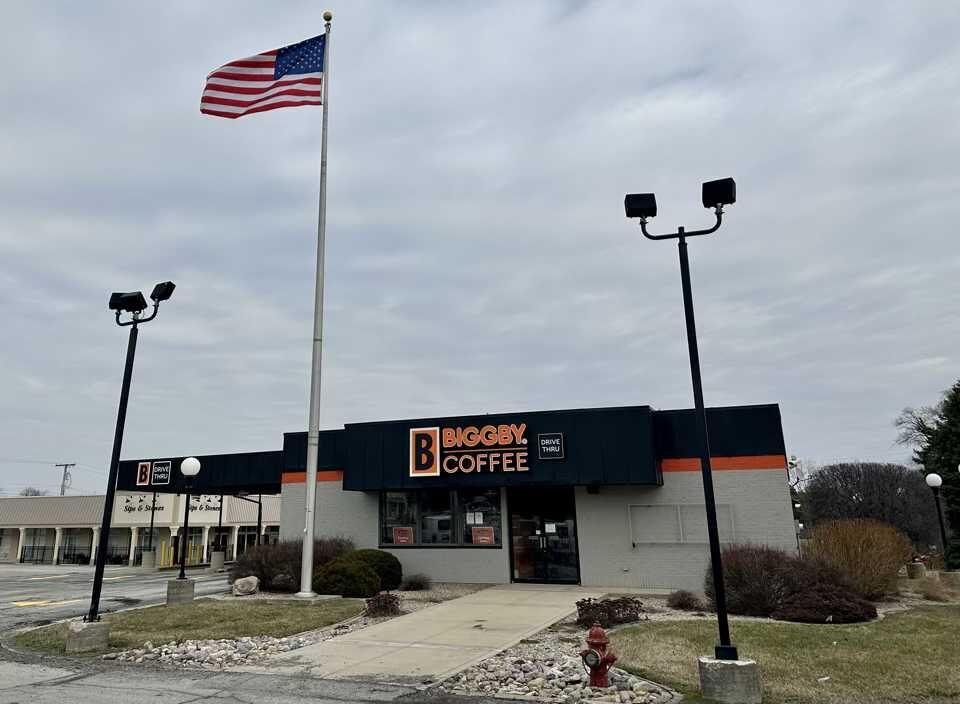 Open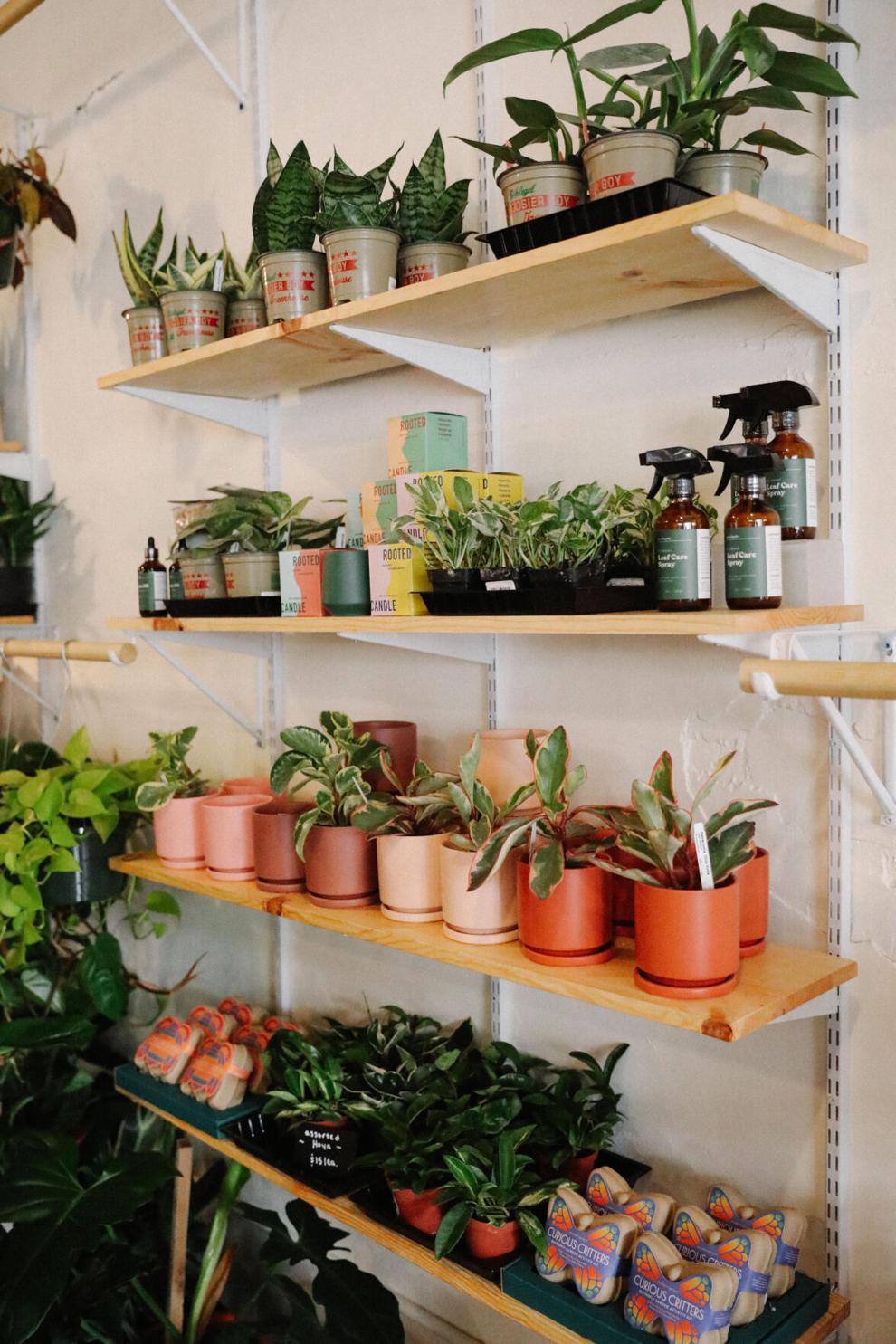 Open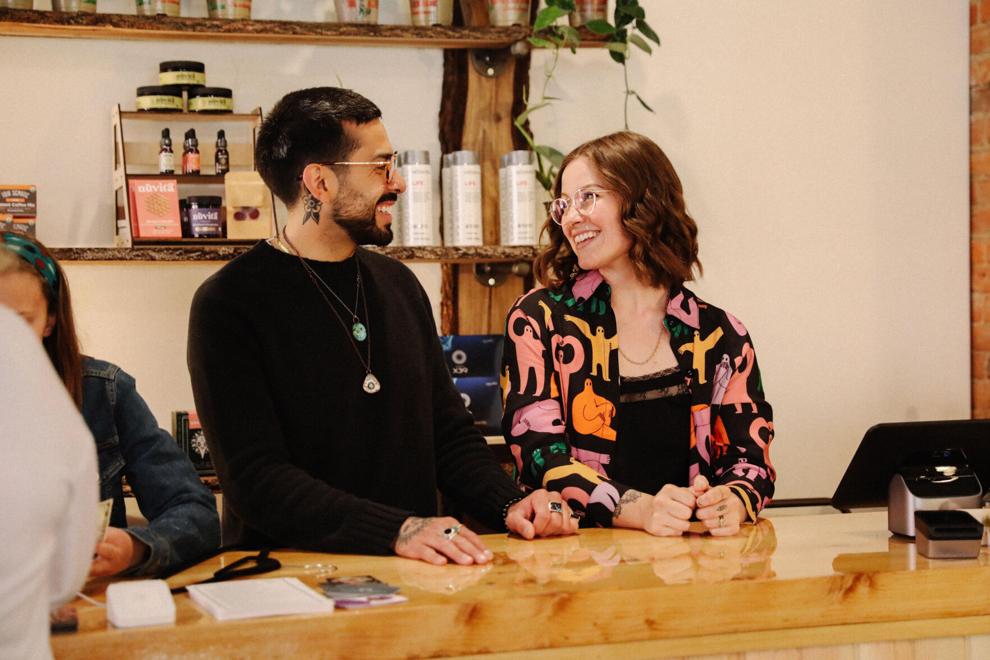 Open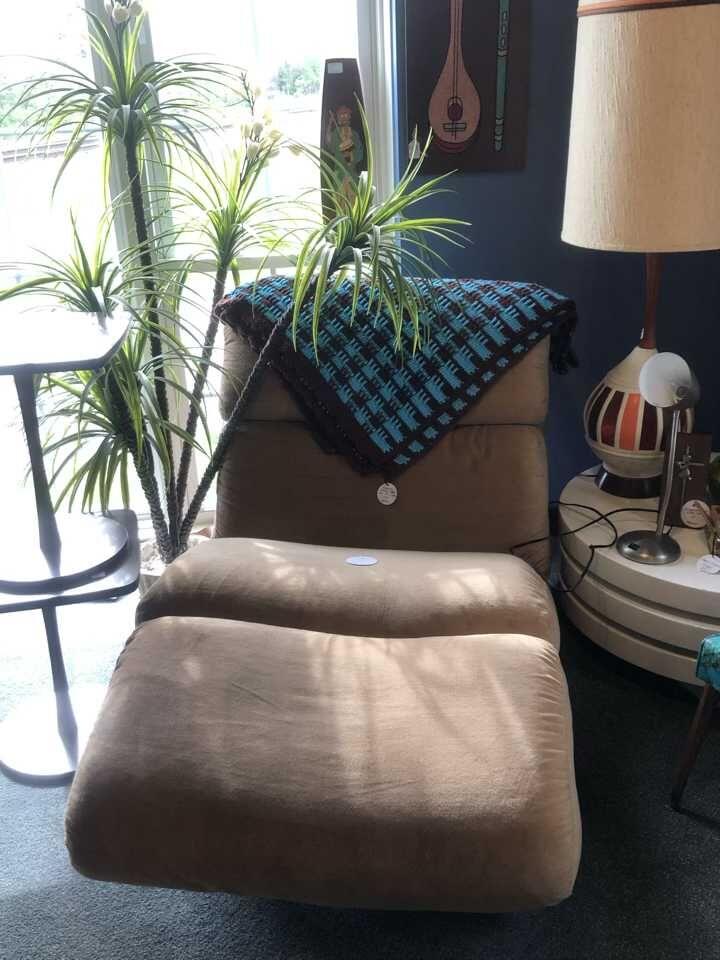 Open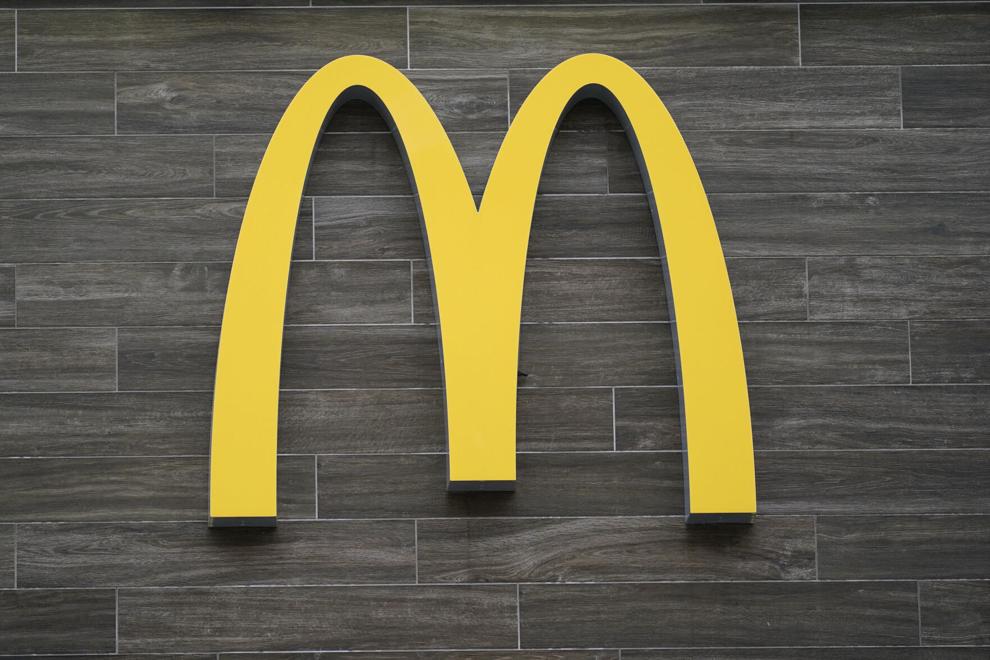 Closed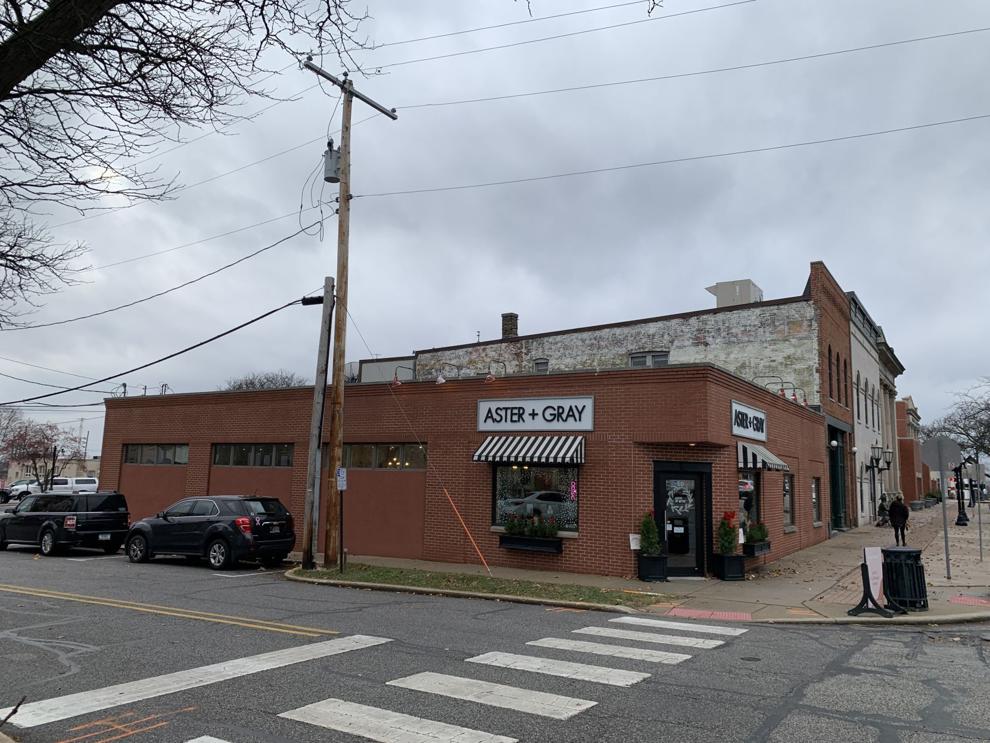 Open
219 News Now: Check out the weekend forecast with Matt Holiner 5/5/23
NWI Business Ins and Outs: Buona/Rainbow Cone, Fat Burrito, Pickles Kids and Dear Dani Boutique opening