Great Lakes steel production fell by 5.7% after an explosion at a steel mill in East Chicago.
New smart technology lets ArcelorMittal "see" inside blast furnaces at its Indiana Harbor steel mill in East Chicago.
Great Lakes steel production fell by 5.7% after an explosion at a steel mill in East Chicago.
Tim Healy, who led Holladay Properties' Portage office for 17 years, has been named president and CEO of the company.
Pizza Hut plans to shutter 500 restaurants nationally over the next two years as it transitions from its traditional dine-in sit-down pizzeria…
Steel shipments fell 3.1% in November, the most recent month for which data is available, according to The American Iron and Steel Institute.
Great Lakes steel production fell by 5.7% after an explosion at a steel mill in East Chicago.
U.S. steel production was up 1.8% year-over-year with only a few days left in 2019.
Steel imports have captured 19% of the market share in the United States this year.
China is on pace to have made more steel in 2019 than the entire industrialized world did 20 years ago.
The explosion that rocked ArcelorMittal Indiana Harbor East Friday has resulted in an outage of indeterminate length. 
The explosion Friday morning caused damage but injured no one, and damages are still being assessed.
Gary recently wrapped up a trio of projects, including the first major renovations to the downtown Hudson-Campbell Fitness Center since it was…
Great Lakes steel production was flat last week.
The state is setting a new sulfur dioxide emissions limit for Indiana Coke Co. in East Chicago.
A steelmaker hopes to make completely fossil fuel-free steel in the United States by 2026.
U.S. Steel plans to idle a "significant portion" of its Great Lakes Works steel mill near Detroit, where it will lay off as many as 1,545 work…
Great Lakes steel production rose by 4.28% last week.
Steel imports from Vietnam skyrocketed to $1.1 trillion over a three-year period, and the U.S. government determined it was being made in Kore…
The Commander Restaurant in Munster has been listed for sale but the owners said they don't plan to close anytime soon and have turned down lo…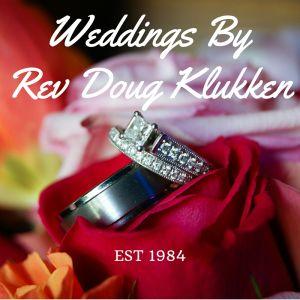 Weddings by Rev. Doug Klukken - NWI Wedding Officiant
All four blast furnaces are back at U.S. Steel's flagship mill in Gary.
The Luxembourg-based steelmaker and Nippon Steel have competed their $5.8 billion acquisition of Essar Steel India Limited out of bankruptcy court.
Local steel production rose by 18,000 tons last week.
Valparaiso High School graduate Zach Vouga was named to Forbes Magazine's 30 Under 30 - Food & Drink 2020 list.
The United States makes some of the least carbon intense steel in the world, a new study found.
A maintenance technician had to be taken to the hospital after he was hurt on the job at Gary Works.
Last week's flooding at the Gary Works steel mill resulted in discharges of mercury into the Grand Calumet River near its mouth at Lake Michig…