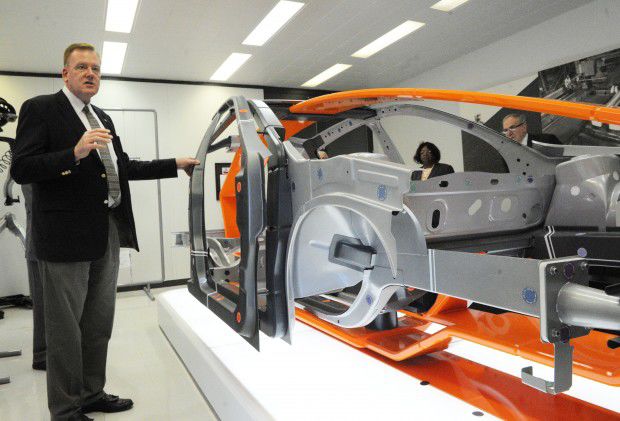 The U.S. Environmental Protection Agency plans to revisit automotive emissions standards that have threatened the steel industry's long dominance as the material of choice for automakers, opening the door for lighter but more expensive alternatives like aluminum and forcing steelmakers to develop more advanced high-strength steel products.
A reduction in federal greenhouse gas standards for 2022-2025 model year vehicles, intended to combat climate change and reduce consumption of finite fossil fuels, may restore some demand for traditional steel since automakers have mainly been focused on reducing emissions by cutting weight out of cars, trucks and SUVs. The administration recently announced its position that a requirement for automakers to average 54.5 miles per gallon by 2025 was too steep, partly because gas prices have fallen since the regulations were imposed and fewer consumers are buying smaller cars.
"Today's announcement by Administrator (Scott) Pruitt is a positive development for the steel industry and our partners in the auto sector," American Iron and Steel Institute President and CEO Thomas Gibson said in a statement. "In the past, we expressed concern the good faith efforts by our industry and our customers were short-circuited by the previous administration in an attempt to push through a final determination before all of the public comments were thoroughly considered."
Steelmakers have argued the fuel efficiency regulations were short-sighted since they focus only on tailpipe emissions and could in fact ultimately increase the amount of greenhouse gases released into the atmosphere, by boosting emissions from aluminum smelters and other steel rivals.
"We have been working with the EPA toward revisiting this measure, and applaud today's decision to pause and look at ways the light duty vehicle program can be addressed to allow assessment of other factors affecting the environment and economy," Gibson said. "Sole focus on tailpipe emissions has the potential to produce unintended consequences — both increased cost and negative effects on the environment. We would urge consideration of the full life cycle environmental impact of vehicles, from production through end of life, during this reconsideration process."
The steel industry has long boasted it is a more energy-efficient manufacturer than competitors that also supply raw materials to automakers.
"Steel offers the best solution for the environment, the best performance and cost effective solution for automakers, and the best value for consumers," Gibson said. "Steel is a key part of the solution for the auto sector in their work to lower greenhouse gas emissions. Significant differences in emissions between advanced high-strength steel and alternative materials in the production phase far outweigh emission reductions in both the driving and recycling phases. In addition, a potential cost increase, of at least $600 to $1,200, will impact vehicle sales and lead to a reduction in employment."