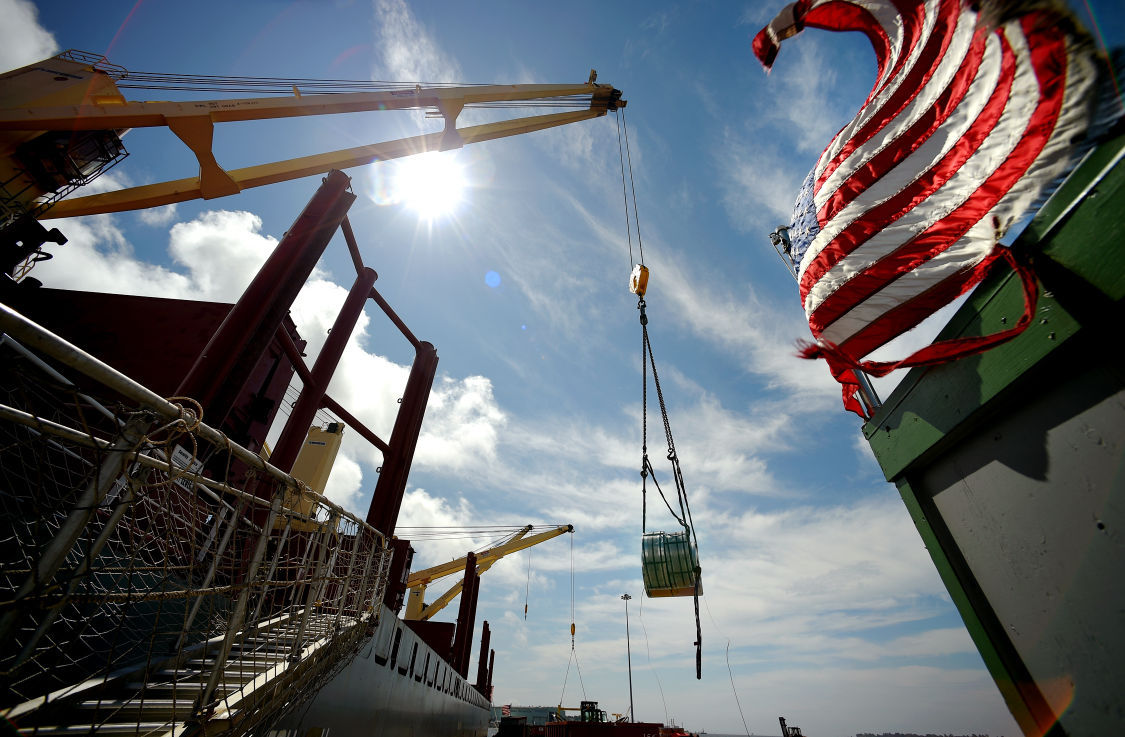 The federal government this week finalized another round of steel tariffs, this time of hot-rolled steel flat products from Australia, Brazil, Japan, Korea, the Netherlands, Turkey and the United Kingdom.
The U.S. Department of Commerce determined imports from those countries were sold at less than fair market prices, and also benefited from illegal subsidies in the cases of Brazil, Korea and Turkey. Duties of up to 57 percent will be imposed.
Imports from the seven countries slapped with tariff's this week captured $1.8 billion of the $3 billion U.S. market for hot-rolled products in 2014.
"The trade commission final rulings will back-off the river of illegal steel imports," said USW International President Leo W. Gerard. "But these successful enforcement actions will hopefully return laid-off steelworkers suffering the consequences of slow trade justice at idled mills deeply damaged by imports."
ArcelorMittal, U.S. Steel, Fort Wayne-based Steel Dynamics and other steelmakers asked for the tariffs last year, during the global import crisis that resulted in more than 19,000 steelworker layoffs.
Imports seized 29 percent of U.S. market share last year. That's a larger market share than when 30 American steel companies went out of business during a similar import crisis in the early 2000s.
"It is clear that the International Trade Commission recognized the significance of this case to the domestic industry as demonstrated by its affirmative determination in the hot-rolled steel investigation from Australia, Brazil, Japan, the Netherlands, South Korea and the United Kingdom," U.S. Steel CEO Mario Longhi said. "We are encouraged that we have received affirmative determinations in the vast majority of the three flat-rolled cases we have filed."
The Commerce Department will issue antidumping duty orders on imports from Australia, Brazil, Japan, Korea, the Netherlands, Turkey, and the United Kingdom. Turkey faces antidumping tariffs but not countervailing ones because of low volume. Only Brazil and Korea face both antidumping and countervailing duties.
An estimated 18,408 workers make hot-rolled steel in Indiana and other states. It was a $30.5 billion industry last year, when imports grabbed nearly 10 percent of the market, according to the International Trade Commission. Canada, Korea, Brazil and Japan sent over the most metal.