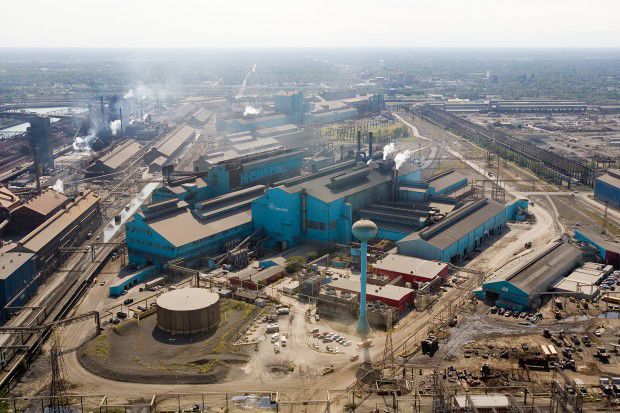 U.S. Steel laid off even more workers Friday in its third round of blood-letting since just November.
The Pittsburgh-based steelmaker laid off an unspecified number of non-union employees at its Gary Works mill and the Midwest Plant in Portage as part of another national round of layoffs. U.S. Steel, which lost $642 million last year, underwent a similar round of layoffs of non-union employees in November that also was national and that also affected both Gary Works and the Midwest Plant.
It also started laying off up to 150 United Steelworkers union-represented workers in November when it idled East Chicago Tin as it looked to consolidate its tin operations amid an abrupt collapse in the tin market.
United Steelworkers Union District 7 President Mike Millsap said he heard around 200 non-union employees were laid off, but the company won't say exactly how many people lost their jobs.
U.S. Steel spokeswoman Amanda Malkowski said the latest round of layoffs were companywide and affected only employees who don't belong to the union, typically those in managerial or professional positions.
"In line with the enhanced operating model and organizational structure announced in October 2019, U.S. Steel has made the difficult decision to eliminate some non-represented positions across our U.S. facilities. We are not disclosing the number of employees impacted by these actions," she said. "Our enhanced operating model and organizational structure and the changes associated with them are necessary to accelerate our strategic transformation into a world-competitive organization, and better serve our customers. We do not take these decisions lightly, and we have provided impacted employees with resources to aid in their transition."
While U.S. Steel refused to disclose exactly how many employees it let go, it did not file a Workers Adjustment and Retraining Notice or WARN notice with the state of Indiana, which is required for mass layoffs of more than 50 workers at a single facility. Advance notice of 60 days is required in such cases, so workers can prepare for the transition.
The embattled steelmaker is looking to cut its annual costs by $200 million a year because of tough market conditions and low steel prices that have crimped profitability. The troubled domestic steel industry has suffered from weak demand, slumping auto sales, huge stockpiles of inventory at service centers and record imports of household and kitchen appliances. 
U.S. Steel has scaled back its operations in Northwest Indiana, idling Blast Furnace No. 8 at Gary Works and East Chicago Tin last year. After an abnormally rainy spring and weak crop yields hit the long-ailing canned vegetable market hard, the company said it will consolidate its tin-making operations at Gary Works and the Midwest Plant for the indefinite future.
The company made $957 million in net income in 2018 after Section 232 tariffs of 25% were imposed on most foreign-made steel, but suffered a major loss last year, due largely to soft steel prices and $609 million in restructuring charges, such as for idling much of the Great Lakes Works steel mill near Detroit.
Gallery: World of Steel
Coats praises U.S. Steel's commitment to NWI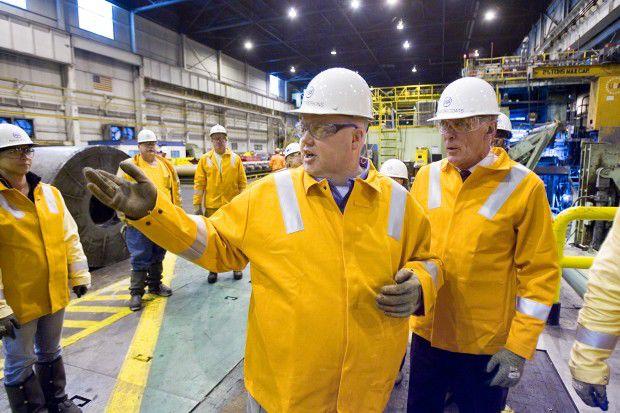 Coats praises U.S. Steel's commitment to NWI
Fair showcases steel mill technology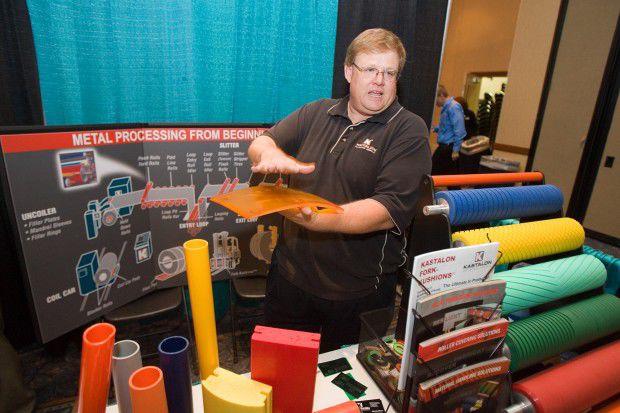 Wanted: Manufacturing jobs with higher wages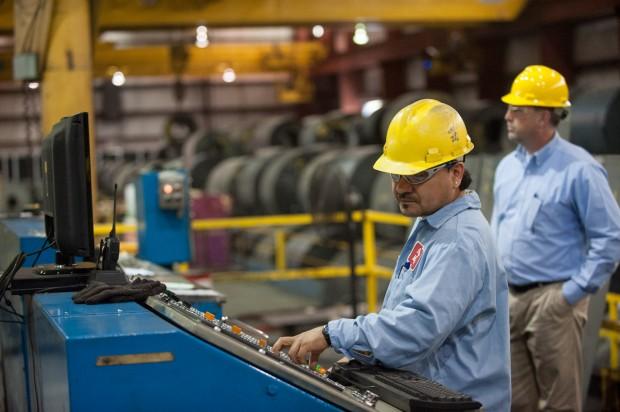 100612MANUFACTURINGDAY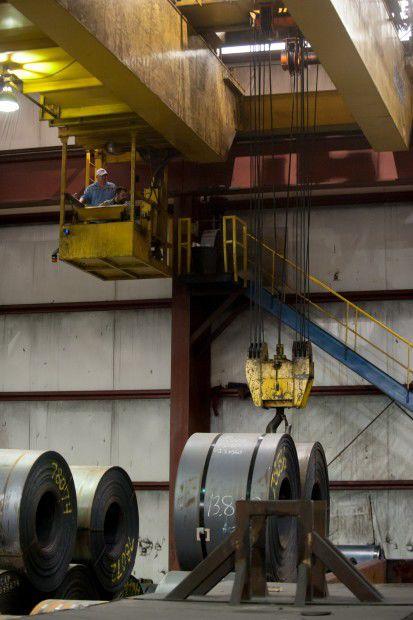 United Steelworkers, ArcelorMittal reach tentative labor agreement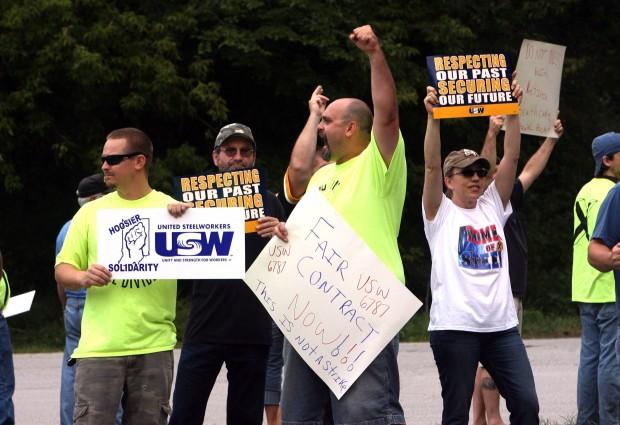 USW forms 3-year deal with ArcelorMittal, U.S. Steel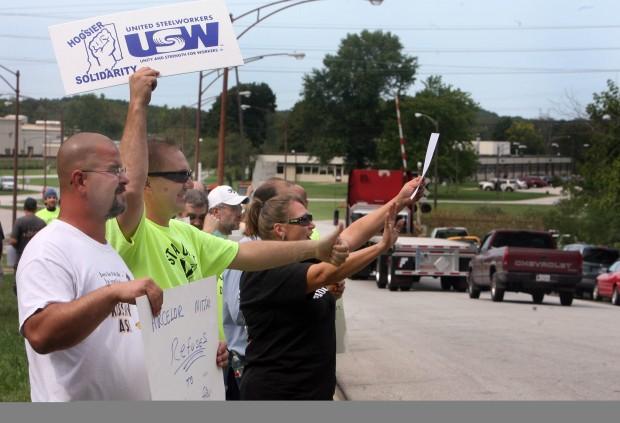 082712USWPICKET9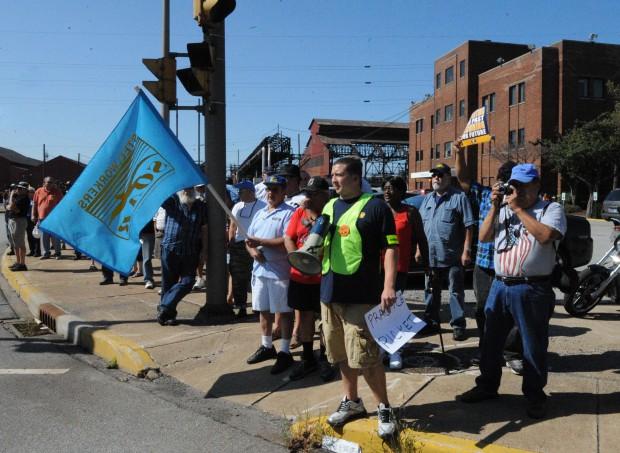 Gubernatorial candidate Gregg touts business experience on 3-day NWI swing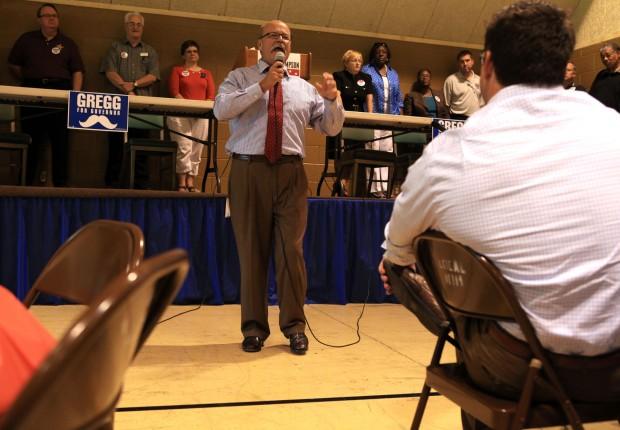 Somber day highlights worker sacrifice
042712WORKERSMEMORIAL, 2012 steel workers memorial day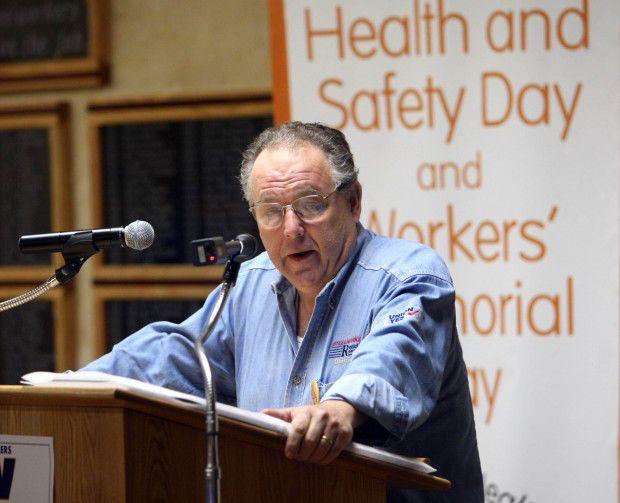 111112-biz-esmarkbuys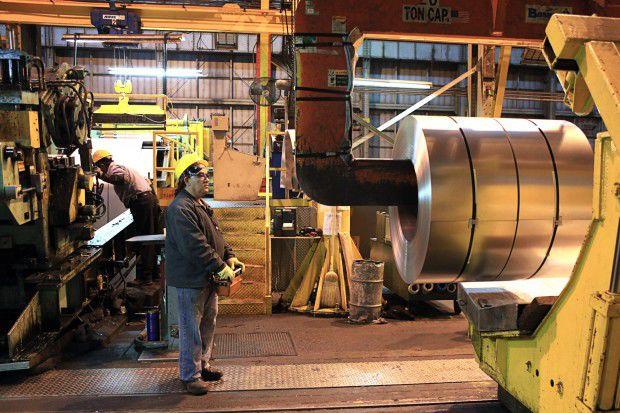 PORTCRACK - Crack at Pier in Burns Harbor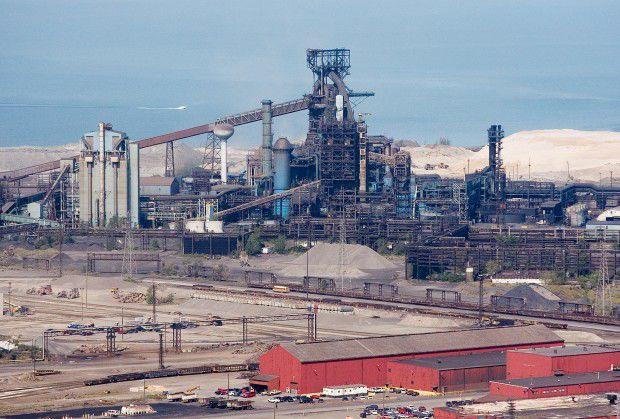 PORTCRACK - Crack at Pier in Burns Harbor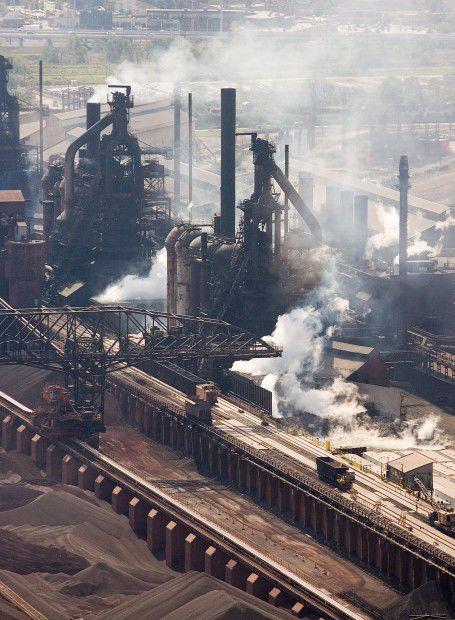 PORTCRACK - Crack at Pier in Burns Harbor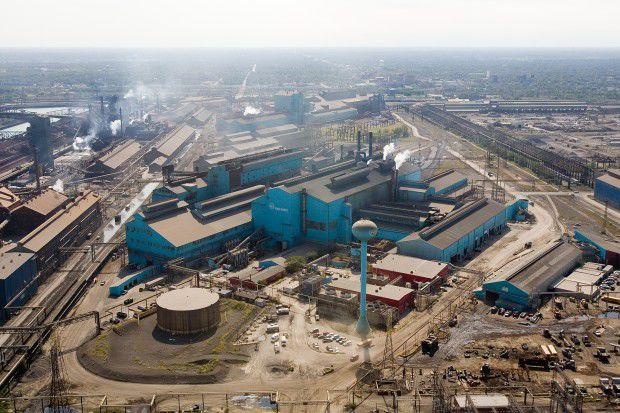 ArcelorMittal Burns Harbor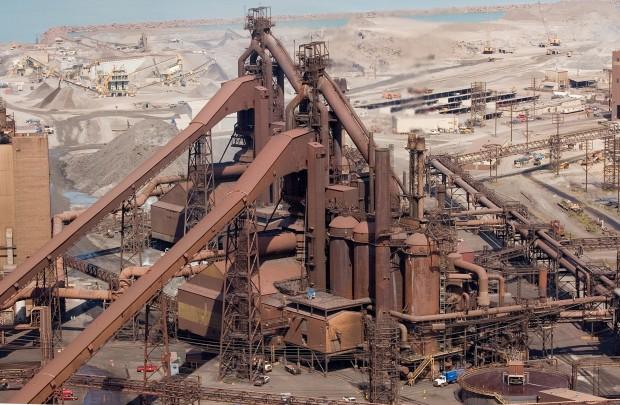 PORTCRACK - Crack at Pier in Burns Harbor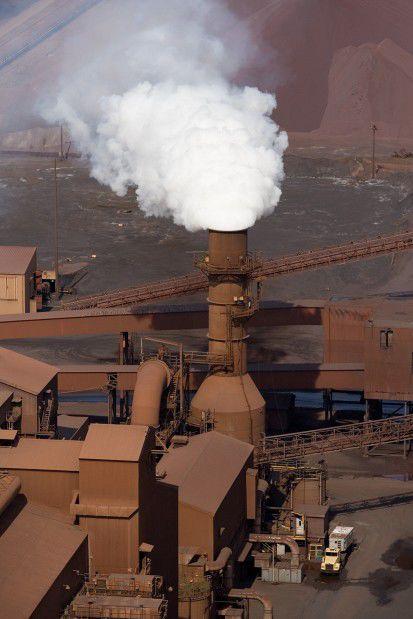 Mike Rippey speaks to Lakeshore Chamber
CAIC Safety Expo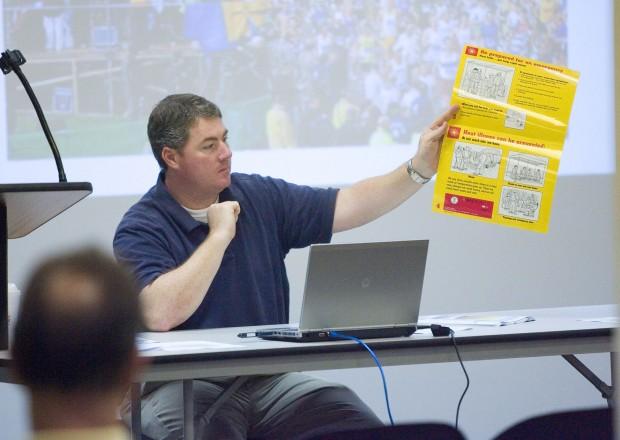 Plate full of potential
Plate full of potential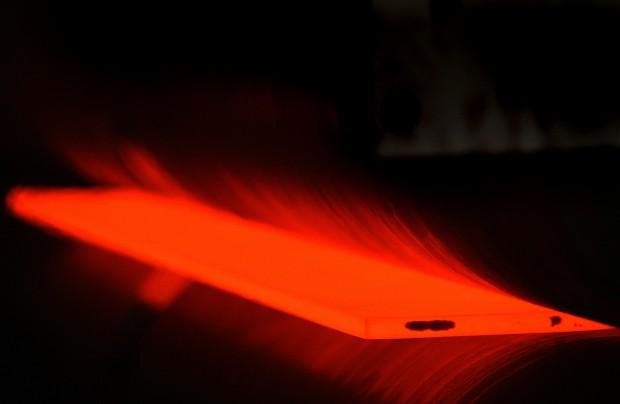 Port of Indiana welcomes first international ship of season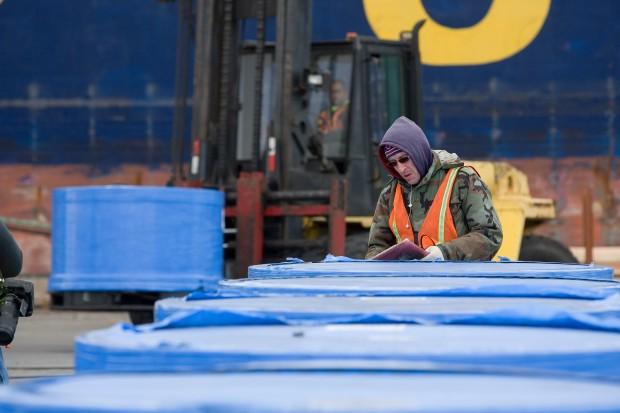 Education enhances all aspects of NWI future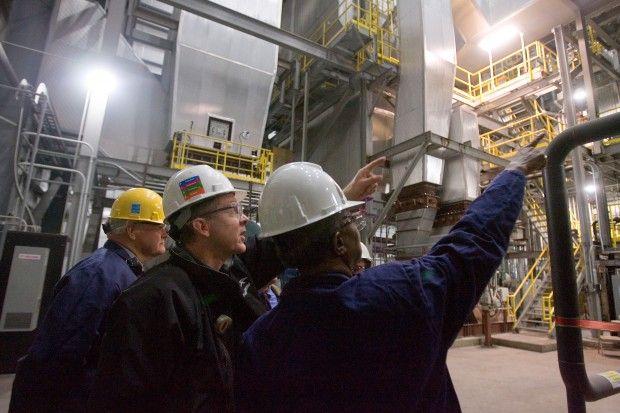 ArcelorMittal Boiler Project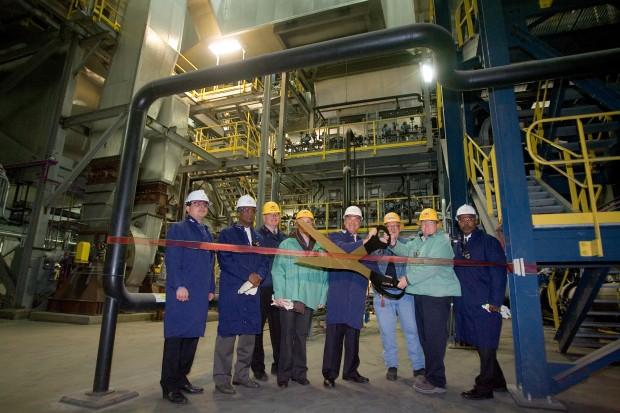 ArcelorMittal Boiler Project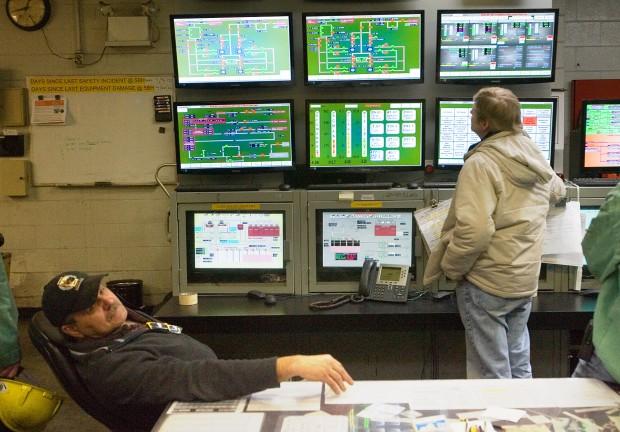 Paul Wurth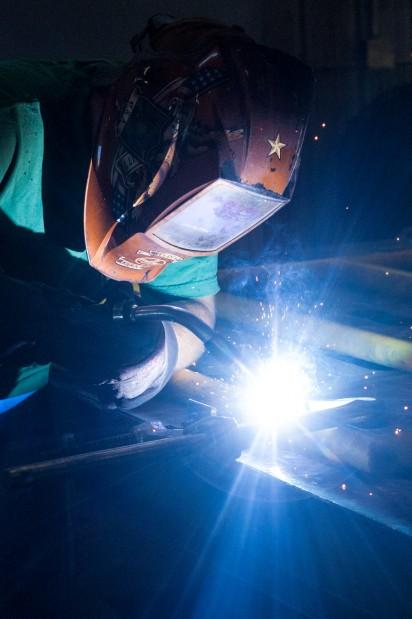 PaulWurth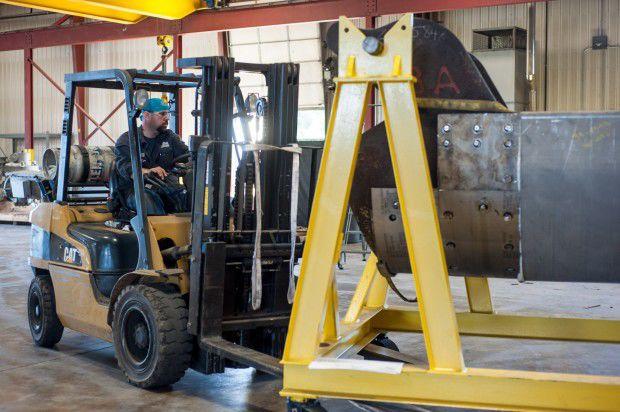 THREE YEARS AFTER THE GREAT RECESSION: Manufacturing continuing to boost Indiana economic activity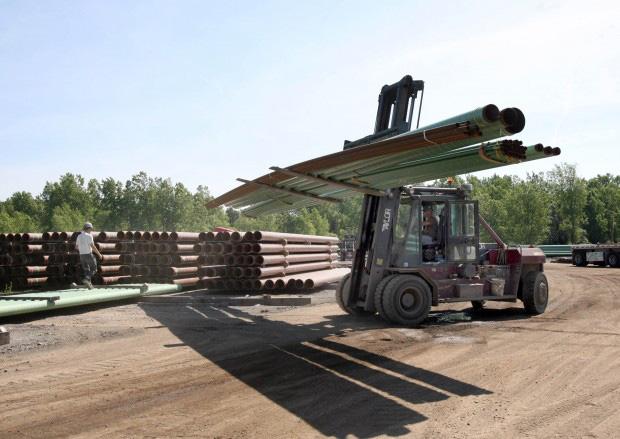 Tons of Indiana steel going to Europe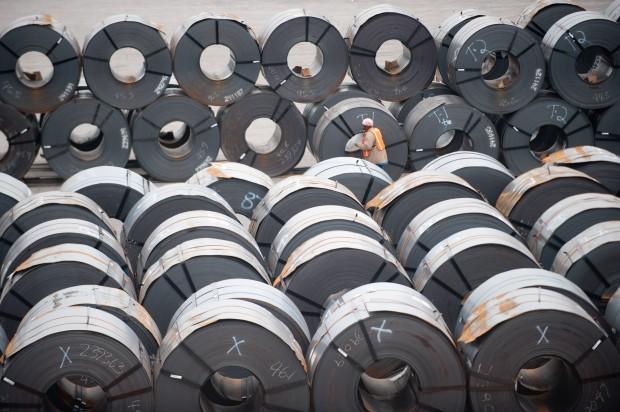 Indiana gains manufacturing jobs for second straight year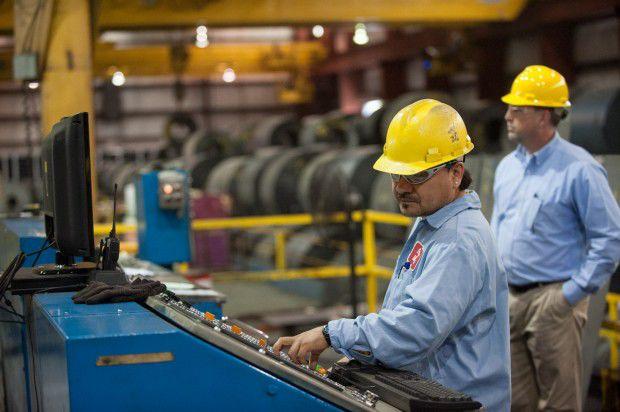 U.S. Steel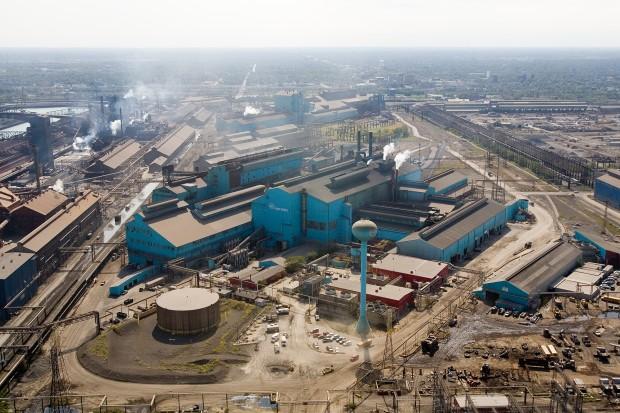 ArcelorMittal focuses on sustainability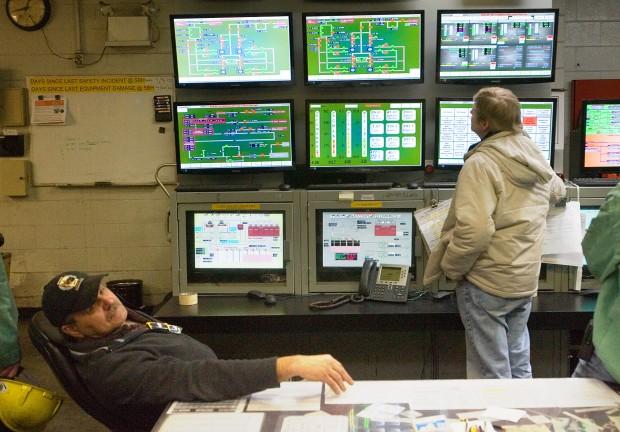 Steelworkers will not get back pay for suiting up before their shifts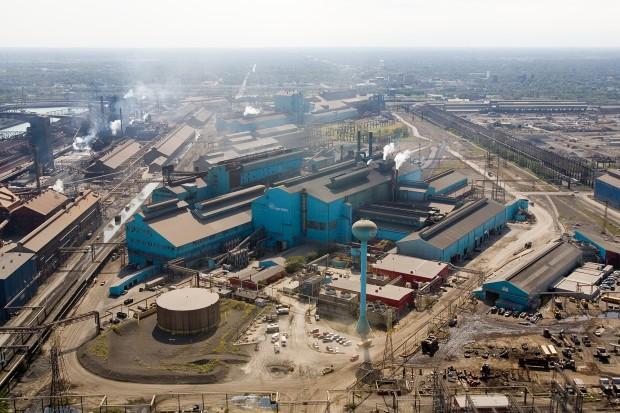 Shipments up 16 percent at Port of Indiana Burns Habor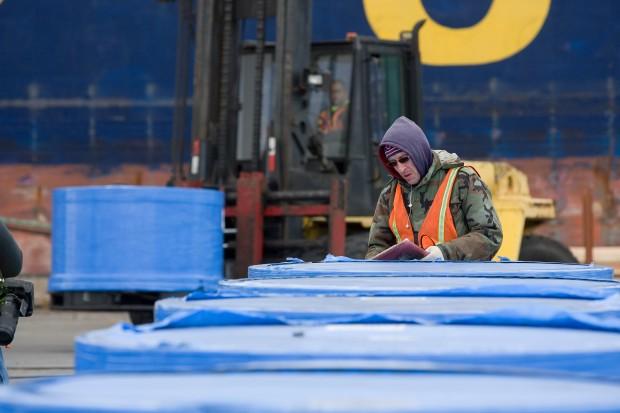 Steel service center to shut down, lay off 31 workers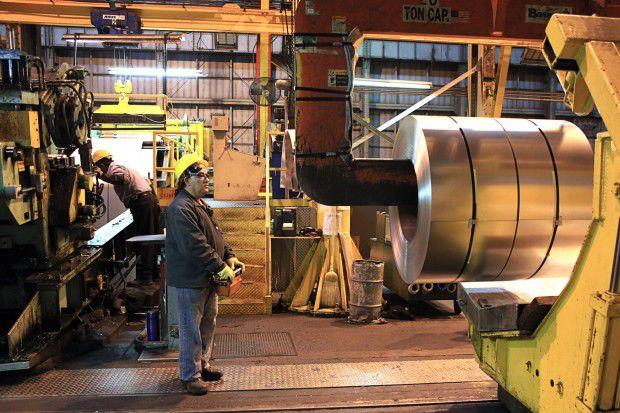 ArcelorMittal Boiler Project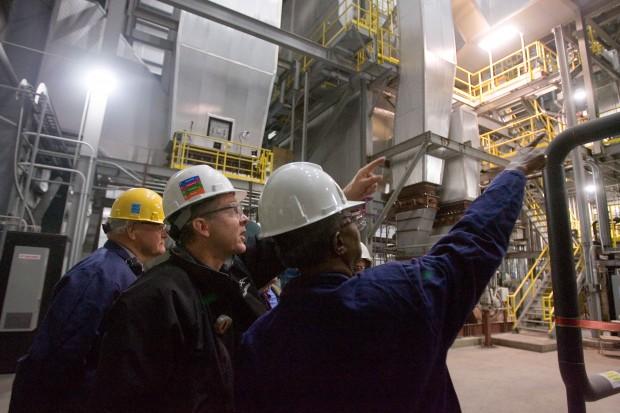 ArcelorMittal USA exec named chairman of steel trade association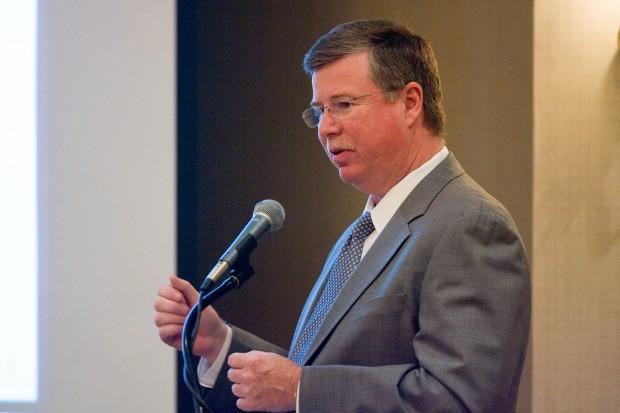 U.S. Steel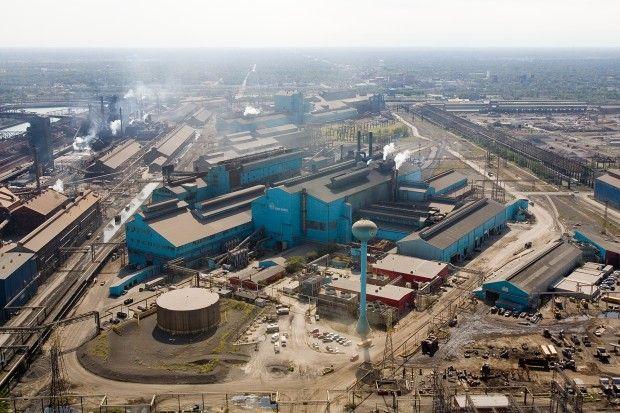 Steelmakers fighting back against record number of imports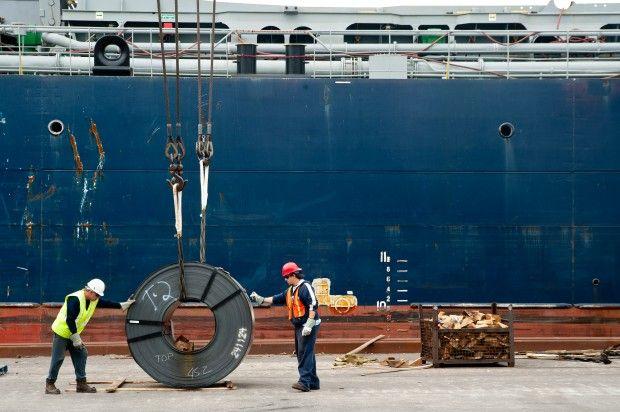 Indiana leads nation in steel production for 34th straight year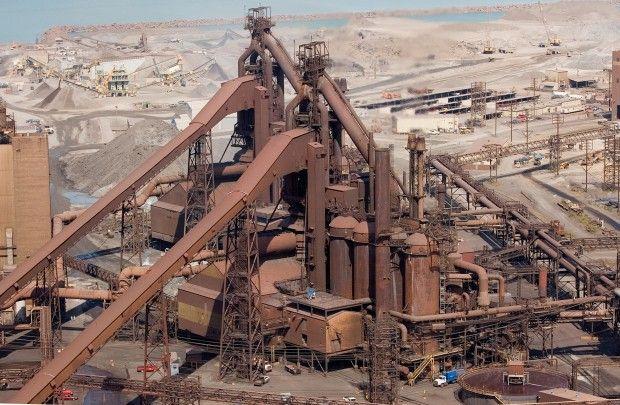 U.S. Steel lays off 83 more workers at Gary Works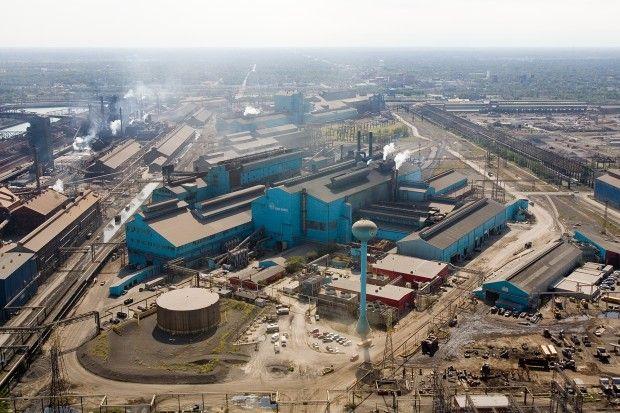 U.S. Steel starts layoffs of up to 323 workers at Gary Works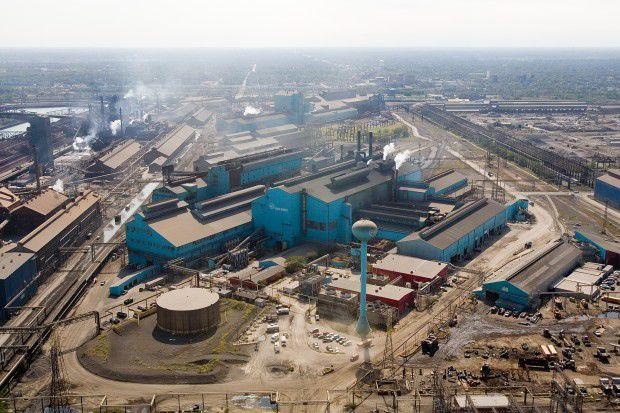 More steel layoffs could be avoided, execs say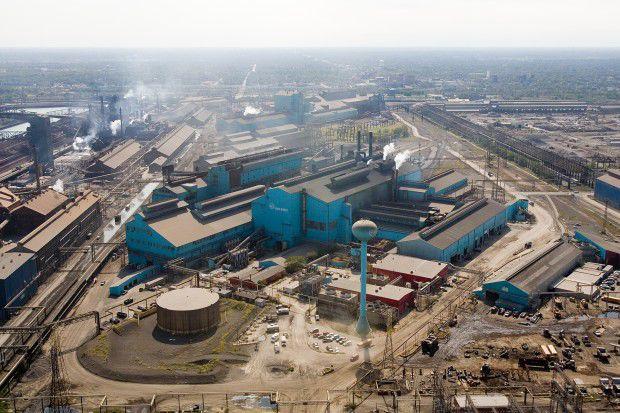 New flat-rolled management takes over at U.S. Steel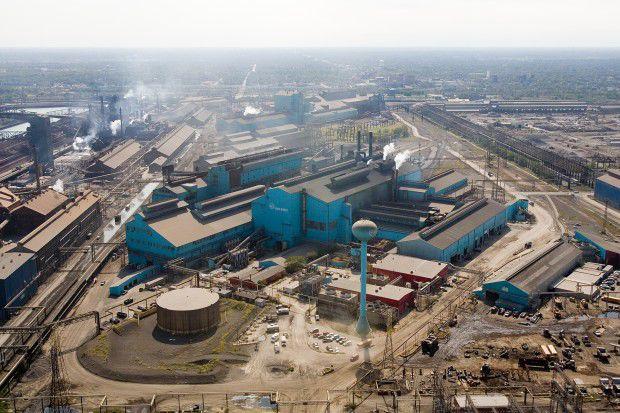 Steel output down 9.3 percent so far this year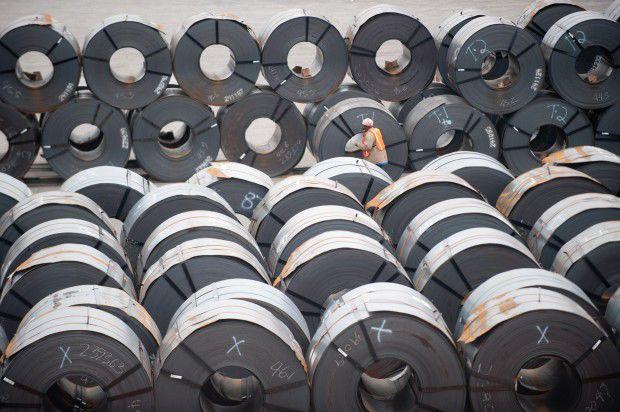 Great Lakes steel output starts 2016 on an upswing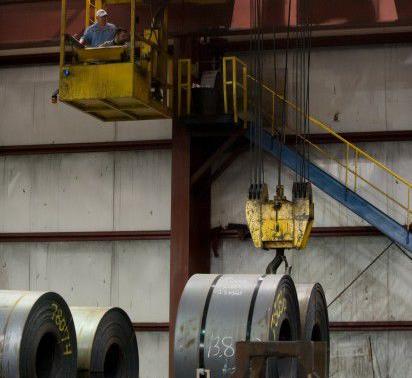 Local steel output jumps to yearly high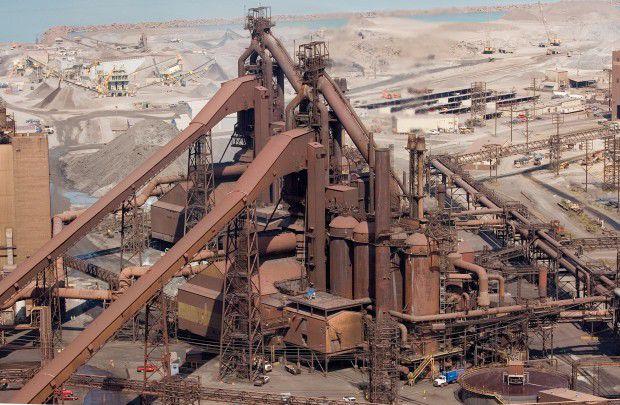 GM and Ford honor ArcelorMittal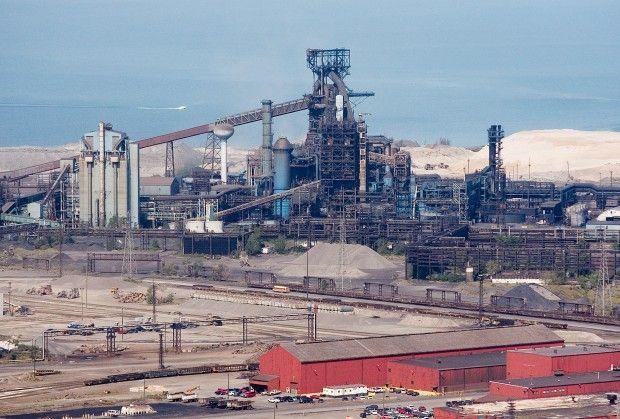 U.S. Steel Gary Works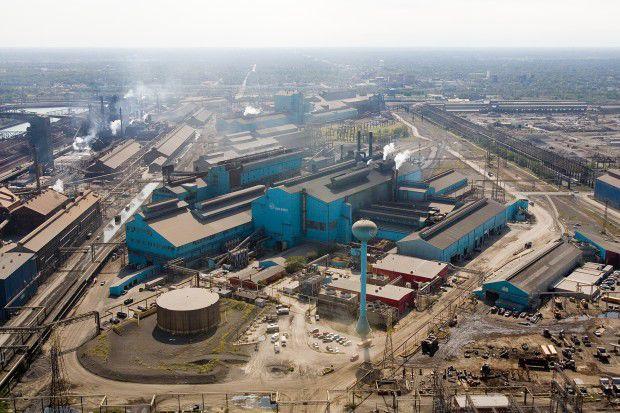 World's governments agree there's too much steel capacity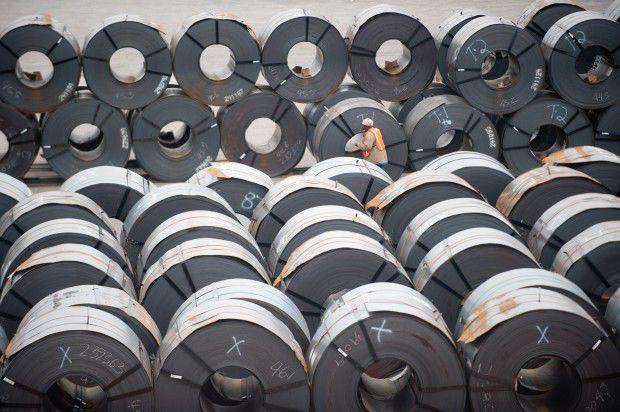 ArcelorMittal loses $400 million in first quarter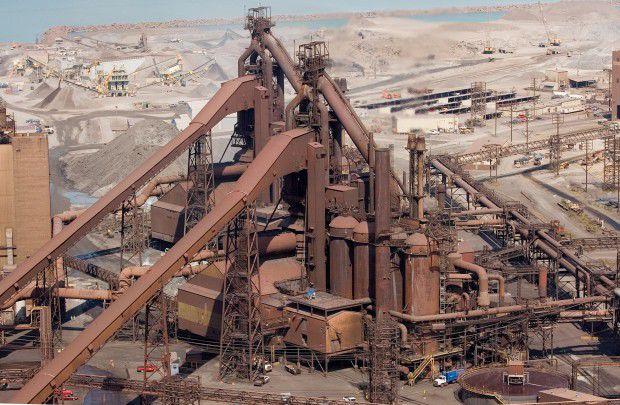 Steel shipments up 6.3 percent month over month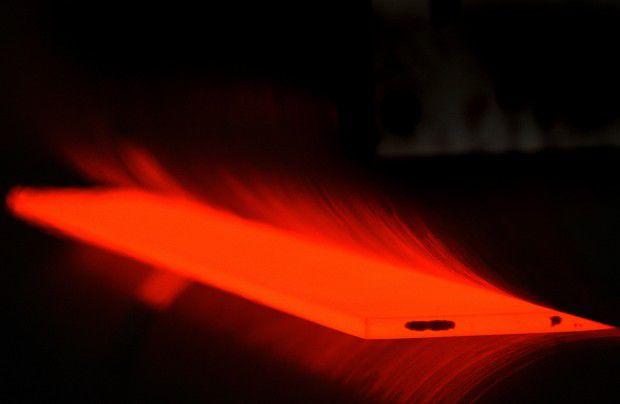 Feds will investigate ban on Chinese steel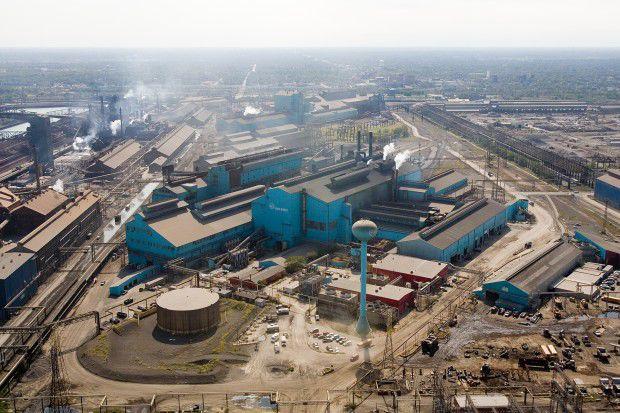 Local steel production rises for fourth straight week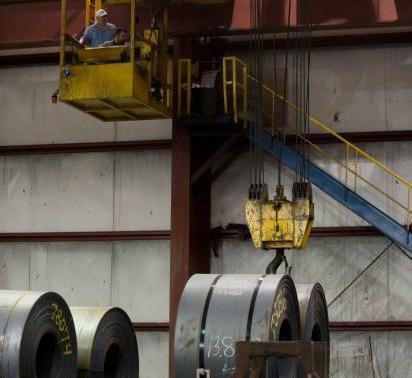 Mexico and Canada are buying more American steel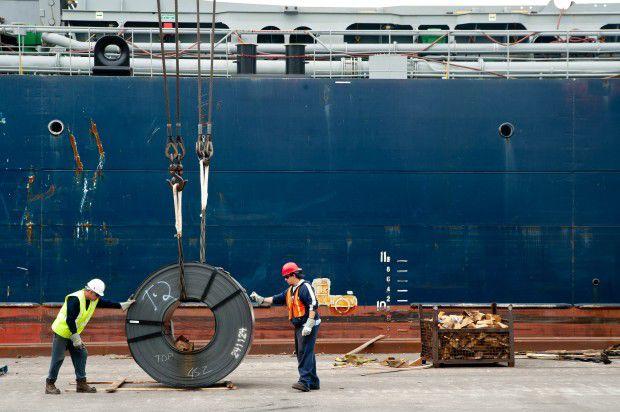 The business news you need
With a weekly newsletter looking back at local history.