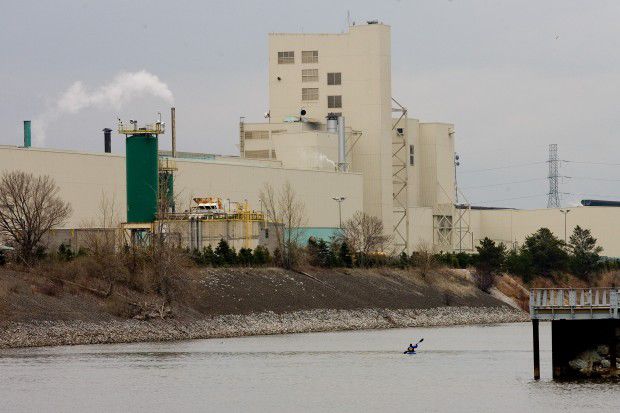 U.S. Steel lost $340 million in the first quarter of 2016, after losing $1.5 billion in full-year 2015.
The Pittsburgh-based steelmaker, one of Northwest Indiana's largest employers, reported losing $2.32 per share during the first three months of the year. The company lost $107 million in Earnings Before Interest, Taxes, Depreciation and Amortization, or EBITDA, after sales fell by 28 percent year-over-year.
"Our first quarter results reflect the challenging conditions as we started 2016, but were in line with our expectations," Chief Executive Officer Mario Longhi said.
"Contract pricing resets had an immediate impact on our results, while our cost reduction efforts progressed as planned and will continue to grow throughout the year," he said. "We took significant actions to align our overhead costs with our operations, contributing $100 million to our Carnegie Way benefits for this year."
U.S. Steel had lost $75 million during the first quarter of 2015, and $1.1 billion in the fourth quarter of last year.
The steel company has laid off 770 workers as well as 25 percent of its salaried, nonunion workforce so far this year. The first quarter loss included $25 million in supplemental unemployment and severance costs.
Analysts have questioned U.S. Steel's viability after six annual losses in seven years. The company has $2.3 billion in total liquidity, including $705 million in cash.
"We remain focused on reducing our costs, improving the quality and reliability of our operations, and working with our customers to deliver differentiated solutions that will improve our market position and create value for all of our stakeholders," Longhi said.
"We are well-positioned to benefit from currently improving market conditions for our flat-rolled and European segments," he said.
Before announcing the bigger-than-expected loss, U.S. Steel announced it was asking the U.S. International Trade Commission to bar unfairly subsidized Chinese steel products from the United States.