11th Annual Business & Industry Hall of Fame: Meet the class of 2018
The Times Media Co. will welcome five new members and an Enterprise of the Year to its Business & Industry Hall of Fame during a banquet Tuesday highlighted by a discussion with Gov. Eric Holcomb.
The inductees are Scott Albanese, Jeff Strack, Bill Hasse, Vidya Kora and Terry McMahon. The Enterprise of the Year is MonoSol.
Enterprise of the Year: Monosol expects to double in size over five years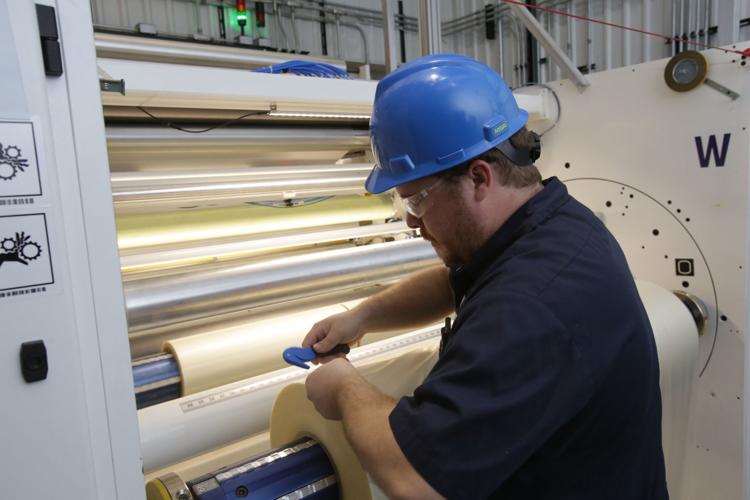 Monosol has been around since 1953, but this last year the business has experienced breakneck growth most companies would envy.
The Merrillville-based company has been hiring and building more manufacturing capacity since Proctor & Gamble introduced the Tide Pod in 2012. The single-use laundry detergent packets that use Monosol's patented water-soluble film became an immediate success, and demand has continued to grow.
Industry observers estimate Proctor & Gamble rakes in $1.5 billion a year from TidePods and Ariel Pods, which have a lock on 80 percent of the market.
As sales skyrocket, Monosol expects to double the size of its business over the next four or five years, CEO P. Scott Bening said.
Monosol, a division of Japan-based Kuraray after it was acquired in 2012, mainly served the agriculture market, creating packaging for pesticides and fertilizers, as well as other industrial and consumer products, until it scored a big hit with dishwasher detergent pods in the 2000s. Then it helped crack a code for a consumer goods Holy Grail many others failed to over the years, devising a way to make a single-use laundry detergent pod one can conveniently toss into a washer without the hassle of measuring out a dose and possibly spilling it.
"We've really helped create the markets we serve," Bening said. "We create the technology for the markets that we're in. We've worked to expand and grow the unit dose, and find new applications. We've continued to grow through technological development and are in the factories teaching our customers how to use our films. Our productivity rates stay as high as possible because we collaborate in partnership with our customers. We build these products and markets from the ground up with our customers."
Monosol is The Times Business & Industry Hall of Fame's Enterprise of the Year for 2018. It also routinely picks up honors from its business partners, and has been repeatedly selected by the Cincinnati-based Fortune 50 consumer goods giant Proctor & Gamble as an External Business Partner of the Year, out of more than 75,000 global suppliers.
"What we do speaks for itself," Bening said. "We try not to have transactional relationships with customers. We seek true partnerships."
Customer and employee relations key
Christian Herrmanns, senior vice president of marketing and sales, said he's been impressed by the degree to which Monosol works with its clients.
"There's a culture of collaborating with external partners and co-suppliers in the industry I have not seen anywhere else in my career," he said. "One of the ingredients to be successful has been working hand-in-hand with customers."
Monosol also has repeatedly been named one of the top workplaces in the country.
"We run a tight ship," Bening said. "We go out of our way to give employees freedom but also have high standards. We also reward our people very fairly and provide quality health benefits and wellness programs. We don't accept mediocrity."
Monosol's scientists have secured more than 50 patents and have been working on more than 300 more, such as on film that dissolves faster and in colder water. With the technology it's developed, it's locked down most of the market share worldwide for single-dose units.
"Most of the markets we're in, we're the No. 1 supplier," Bening said. "It's the result of continuously innovating with the product and being incredibly cost-effective to the customer."
Single-dose units have been steadily gaining ground with consumers, who appreciate the convenience and ease. Detergent pods have secured 18 percent of the U.S. detergent market, 26 percent in the United Kingdom, 25 percent in France, 26 percent in Poland and 11 percent in Japan, where it's a new category, Herrmanns said.
"We have an extreme sense of accountability and ownership for the markets we serve," he said. "We serve markets by design. We don't serve them opportunistically and go in and out. We have a commitment to our technology and capacity. In particular we have stewardship for building capabilities so we're always comfortable when we enter a market."
Single-use pods: Looking to other applications
Detergent pods have consistently outperformed analysts' conservative expectations.
"They have many years of long growth in some countries," Herrmanns said.
Monosol believes a 30 percent market share is attainable, but "our long term goal is of course to find ways to grow the market above and beyond 30 percent penetration," Herrmanns said.
People often are willing to pay more for single-use pods when they try them, Bening said.
"It's the convenience," he said. "It's just such easy dosing. It's very easy and convenient to use."
Every large brand and major private label has started offering detergent pods, showing it's an idea whose time has come, Bening said.
"I think it goes across all generations," Bening said. "Senior citizens appreciate the convenience. College students and moms and dads have taken to them. Once people try it, they never want to go back. It has an 80 percent or so success rate once people have tried it."
Detergent pods are a premium product that costs more, so Monosol initially targeted more developed markets such as the United States, Europe and Japan.
"There's a correlation with who is willing and has the means to afford to pay for something that is more convenient," Herrmanns said. "But as these products reach the value tiers of the market, it's no longer just a play for developed markets. We're looking at markets whether the economies are developed or not."
Monosol is looking at Japan and China as its next big growth markets. Then it's eyeing Eastern European countries and Latin America.
The company hopes the consumer's growing familiarity with single-use products will make them more likely to use it for other applications, such as household cleaning, deploying pool chemicals and shaving.
"We need to teach and educate consumers on how it brings value to them," Bening said.
Knowing detergent pod sales will eventually plateau, however fast-growing they now are, Monosol is looking for other applications for its water-soluble film, such as cosmetics, food ingredients and protein powders.
As it seeks patents, it has to constantly fight with so-called patent trolls, who hold desk patents for hypothetic products they hope to cash in on but could never produce and commercialize themselves.
"It's never-ending," Bening said. "We're fighting around the world. It's a huge expense, but it's the price of success."
Despite the success of detergent pods, it only makes up about 60 percent of Monosol's revenue since the company is diversified in a number of areas, including agriculture and packaging materials for synthetic marble and other stone products used in home construction.
"We're going to continue to grow regionally and internationally," Bening said. "Most likely our markets will mature in eight to 10 years. In the meantime we will incubate and help bring new ideas to the marketplace."
Monosol already has nearly doubled employment since 2012 in Northwest Indiana, where it employs 500 at its Merrillville headquarters, its LaPorte plant and its two manufacturing facilities in Portage.
"This company was built in the Region and succeeded in the Region," Bening said. "We owe a lot to the Region, and have been loyal to Northwest Indiana over the last 60 years. Northwest Indiana is where we want to grow."
Times Business & Industry Hall of Fame: Bill Hasse helps build the Region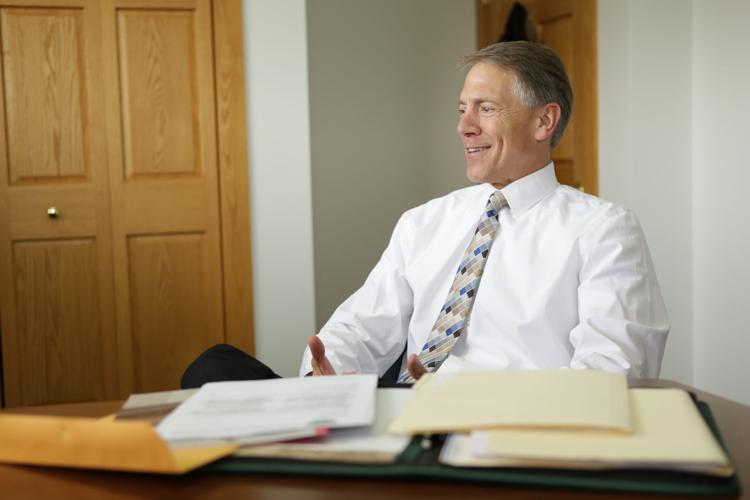 Hasse Construction Co.'s impact is clearly visible throughout Northwest Indiana — at places like Praxair and Safety-Kleen in the Region's industrial core; Community Hospital in Munster and St. Mary Medical Center's Valparaiso Health Center in its health care sector; and in quality-of-life amenities and businesses, including the Lost Marsh Golf Course clubhouse in Hammond and a recent 3 Floyds' Brewing Co. expansion in Munster.
Those sites have seen some of the most prominent projects in the recent history of the 98-year-old construction company, whose president, William A. "Bill" Hasse III, is among the 2018 inductees of The Times Business & Industry Hall of Fame.
"I really love doing construction," Hasse said. "It's very rewarding to build a project."
Hasse said he hadn't planned, through high school and college, to join the family construction company, but after working as a civil engineer, the Purdue University graduate joined his father at the firm in 1982.
He soon settled into the job, and Region. "My roots are here. My family and friends are here," Hasse said. "It's been a good reason to stay."
Starting out
Hasse has run Hasse Construction Co. since 1984, after the death of his father, William A. Hasse Jr., who had joined the firm in 1956. Hasse III was still new to the Calumet City- and Munster-based business when he took over, and he was facing an economy struggling through recession. Private construction work had dried up, and government work was out-of-reach for a company that couldn't acquire bonding.
"There were times here, as I was learning the business, that we had nothing to bid and we were limited to what we could do because at the time we had lost our bonding capacity," Hasse said. "I had an insurance company that said I probably should have an auction and sell off my equipment and cut our losses, but at the time there wasn't anyone that would buy our equipment."
For Hasse, there was one path to take. "I had nothing to lose with trying to grow the business."
Growth
"So, I had to learn," Hasse said. Along with the lessons of trial-and-error, "you surround yourself with some good people."
For Hasse, that included an advisory board that met every six months. "It made me answer to somebody. It made me be responsible, to have a business plan, have a thorough accounting system, have a long-term plan."
The economy improved and the company began to grow. It paid off debts and began to make a profit. Good relationships with subcontractors and banks helped, as did the company's long history.
"The one thing I never really knew was the value of my dad's reputation," Hasse said. "I could go places other contractors couldn't go, and get into, and continue to work at, those facilities based on my dad's reputation. Without it, it could have been the end of the Hasse Construction Co."
One strategy that's worked well for the company is project diversification, Hasse said. When his brother John joined the business in 1991 — the first time that more than one Hasse from the same generation worked at the company — Hasse Construction expanded into public projects, including municipal and schools projects, as well as underground utility work.
"It opened up another opportunity to us," Hasse said.
Then, in the mid-1990s, the company expanded into health care. It did work for St. Margaret Mercy, then for Community Hospital in 1999. That started an ongoing relationship with what's now the Community Foundation of Northwest Indiana, owner of three hospitals and a variety of smaller facilities.
"It was a good move for us," Hasse said. "It was the right place at the right time."
Stability
A combination of commercial, industrial, medical and underground utility work helps Hasse maintain the goal of working year-round and through economic ups-and-downs.
"It kept our business diversified, kept our people employed through recessions, by giving us a diversity in the type of work projects that's somewhat recession proof," he said.
The diversification also helps in a highly competitive sector with long project timeframes.
"You've got a lot of risk out there," Hasse said. "You've got a lot of cash out there. You've got a lot of clients you've got to perform for."
Hasse Construction's largest job has been the $30 million Praxair hydrogen plant addition in Whiting that allowed Praxair to triple its hydrogen production to feed the expansion of the BP refinery. And one of Hasse's unique customers has been 3 Floyds Brewing Co., for which it expanded the brewery and built a distillery.
"That was a fun job," Hasse said. "We're really proud of that project."
Along the way, Hasse has served a variety of professional and charitable organizations. He is a past president of the Associated General Contractors-Indiana and past chairman of the Northwest Indiana Contractors Association. He is also a past member of the Construction Advancement Foundation's board of directors.
Hasse is a member of the boards of directors of the Lake County Economic Alliance and the Regional Development Company and is a longtime member and past president of the board of Hospice of the Calumet Area. He also has served on the Hammond YMCA and Valparaiso Salvation Army boards.
The future
Last summer, Hasse's children, Kimberly O'Halloran and Billy Hasse, began working at the company.
O'Halloran, 29, has nine years' experience at a human capital management firm and a bachelor's degree and MBA from DePaul University. She works as business development director at Hasse Construction.
"The opportunity to learn from family — not everyone gets to do that," she said. "The experience to work with my dad, my uncle and my brother is a great experience."
Billy Hasse is a Purdue University construction management graduate who interned at several construction companies, then worked as a project manager at a senior living facility builder. He then earned an MBA at the University of Denver.
The 28-year-old works as an estimator and project manager. "We're involved in a lot of different sectors of the construction industry. It's a big learning experience," he said.
He said visits to job sites helped prompt him to think about working in construction and at the family business while growing up. "I thought the timing was right to come back home," he said of last year's return.
Bill Hasse said a full transition to the family's fourth generation is still some years away.
"You really want to take time to work with them, to train them and give them the knowledge that you've gained over the years," he said. Meanwhile, "I really want to be able to capitalize on their knowledge and skills, and let them broaden what Hasse can do."
Times Business & Industry Hall of Fame: Vidya Kora dedicated to the physical, economic, civic health of the community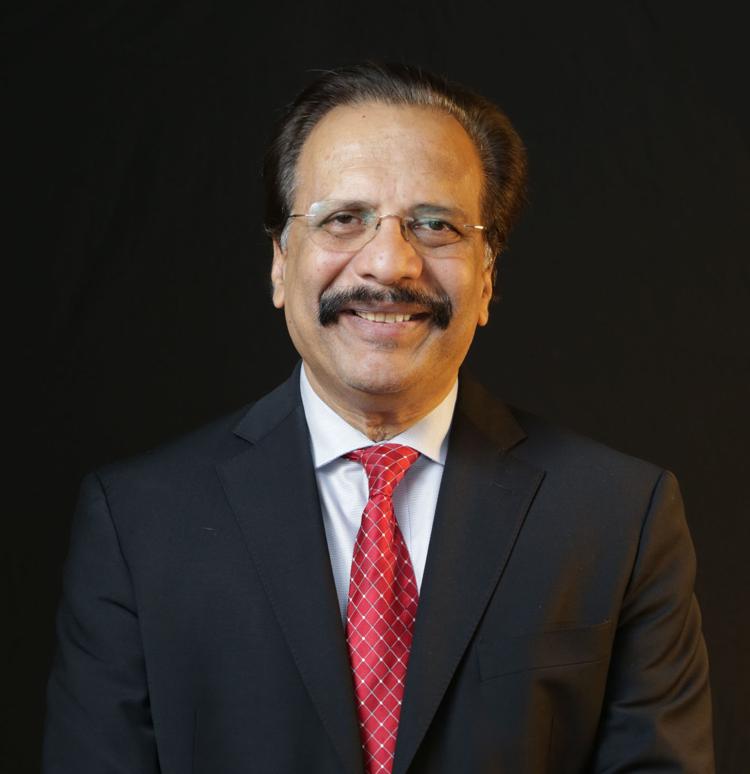 Dr. Vidya Kora takes care of the health of his community — in more ways than one.
By day, he is a general internist with the Franklin Clinic in Michigan City. In the evenings, he serves in a variety of roles in professional and civic organizations, including as a LaPorte County commissioner.
He said he follows a motto he read in the book "The 7 Habits of Highly Effective People": participation is power.
"Power is not about holding a title, it's about participation," Kora said. "That has been my guiding principle over the last 25 to 30 years, and doing all we can in our sphere of influence to bring about the change we want. We may not always succeed, but I think it's better than not doing anything at all."
And Kora definitely has participated. He is the Indiana delegate to the American Medical Association, and chairman of the Franciscan Alliance Northern Region Board of Directors and the Chief Elected Officials Board. He has served two terms as LaPorte County coroner, as president of the Indiana State Medical Association, on the board of the American Medical Association's political action committee, and on the board of the Unity Foundation of LaPorte County.
In those roles, he has accomplished quite a bit at the local, state and national levels, earning him a place in the 2018 class of inductees to The Times Business & Industry Hall of Fame.
As president of the state medical association, he worked with then-Gov. Mitch Daniels and the state legislature to enact an expansion of Medicaid known as the Healthy Indiana Plan. That plan eventually morphed into HIP 2.0, Indiana's Medicaid expansion under the Affordable Care Act that brought coverage to hundreds of thousands of Hoosiers.
At the helm of the association, he also helped strengthen the state's medical malpractice statute. "That way injured patients can get compensation without breaking the bank, so to say," he said. "We have a mechanism for compensating them and also keeping the malpractice costs reasonable. That way we have a good practice environment for physicians to continue practicing medicine in the state of Indiana."
He also introduced resolutions that, he said, reduced the "regulatory burden on the physicians so that they can spend more of their time taking care of their patients rather than spending their productive time on paperwork, which really takes the time away from patient care."
As county coroner, he strengthened the death investigation system and formed a suicide prevention task force.
While a member of the Michigan City school board, he hired superintendent Barbara Eason-Watkins, who he said has been a boon to the district. "I really believe the future health of the community is determined by the school system," he said. "For the long-term strategic benefit of Michigan City, I think improving the school system is very important."
Eason-Watkins said Kora helped the district get two magnet schools, two STEM (science, technology, engineering and mathematics) schools and a program for high ability students. He was also behind the school's Dress for Success dress code.
"One of the things that really stood out to me is he was truly interested in creating opportunities so that every family in our school system can find their niche," she said. "He really wants to create a mindset of professionalism in all our students no matter the income level."
She also worked with him to address elevated blood lead levels in children in Michigan City, and he talked to students in the wake of the Parkland school shooting, listening and addressing their concerns about school safety.
"He's a true champion for this community," she said. "He wants to ensure that any action he takes is going to be something that's beneficial for this community."
As a county commissioner, he established a public transportation system that connects Michigan City, LaPorte and Westville, which has helped Purdue University Northwest students get to class, and ensured it was accessible to people with disabilities. He also filed a lawsuit to prevent strip clubs from opening in LaPorte County. And he helped organize the LaPorte County Office of Economic Development to bring jobs to the area.
On the Franciscan Alliance board, he said, "we have been focusing on improving the quality of health care and making it accessible to various parts of Northwest Indiana."
"I think he has a remarkable combination of high professional skill and community involvement," said Calvin Bellamy, who serves with Kora on the Franciscan Alliance board. "So often physicians have such irregular schedules and such big demands on their time they are often not inclined to participate. In Dr. Kora's case, he finds time to do things that benefit the community."
A long career in medicine
Kora was born and raised in India. When he was 12, his father suffered a stroke. He was bedridden and couldn't talk, but Kora, his mother and brothers took care of him until his death nine years later. That inspired Kora to pursue a career in health care.
He attended medical school in India, moving to the United States in 1982. He did his residency in internal medicine at Cook County Hospital in Chicago before starting his practice in Michigan City in 1986.
Dr. Anil Chawla has known Kora for more than 25 years, when he joined his practice. He is impressed by the way Kora is able to juggle his patients, family and civic duties.
"He goes out of his way to meet his patients' needs. He works long hours. He's on call at night. He finds time to sit with them and listen to them. Each patient is treated like an individual and not just a number. He connects with them. He connects with their families. He's just outstanding in his approach to patients," Chawla said.
Chawla said that by the time he meets with Kora at 7:30 a.m. each day, Kora has already been working for hours. Chawla said people in leadership positions often burn out. Not Kora.
"He's still very energetic and full of life," Chawla said. "The last 25 years I've been working with him, his energy level has not gone down. How he does it is amazing."
Kora said he does it because he loves practicing medicine. And he plans to do all he can to make it as patient-friendly as possible.
"What I don't like about health care, especially over the last couple of years, has been the extraordinary bureaucratic burden from government payers and private insurance payers, which has taken the joy out of the practice of medicine," he said. "In the remaining years of my career in health care, as I participate in organized medicine like the AMA and state medical association and Franciscan Alliance, it is my goal to restore the joy of being a physician and taking care of patients."
"The most important thing I enjoy is the interaction with the patients," he said. "I love taking care of people and being of help when they are going through tough times, and also keeping them healthy."
Times Business & Industry Hall of Fame: Knack for numbers, helping others puts McMahon in business Hall of Fame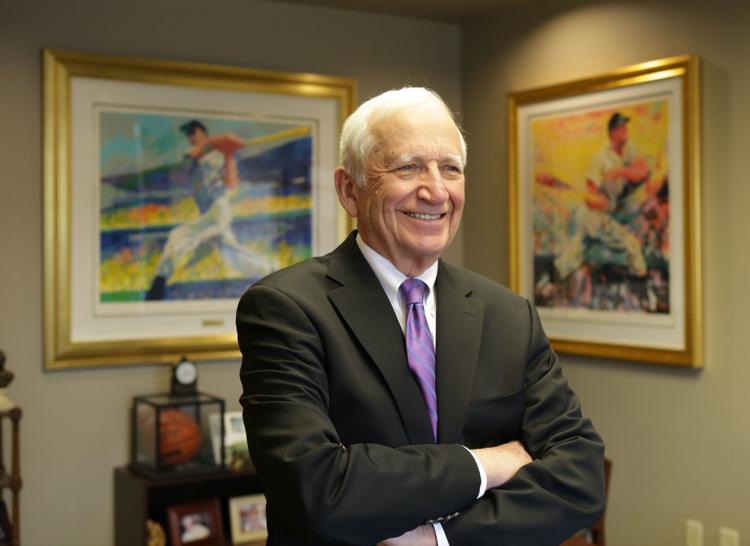 Having a successful accounting business for more than 45 years has enabled Terry McMahon to indulge in just about everything on his bucket list. Although he's 80, he's still active and involved in his business and the community, which could mean only one thing.
He's going to need another bucket list.
McMahon, the owner and president of McMahon and Associates, in Munster, is among the latest group chosen for induction into The Times Business & Industry Hall of Fame.
Born and raised in Hammond and a 1956 graduate of Hammond High School, McMahon describes himself as a bit of an academic underachiever.
"I was so involved in athletics in high school that I was not a good student," he said.
He started college at Indiana University Northwest, but said he really didn't know what he wanted to be when he grew up. Finally, one of his professors suggested he try accounting, and the lights went on.
"He and I related well," McMahon said of the professor. "That was 1958 and I enjoyed it, so I went to IU Bloomington and studied. It was a different time. Getting a job wasn't difficult. I worked in the mills in the summer like everybody. The pay was considered good at $500 a month."
He graduated from IU in 1961 and took his accounting degree to Chicago to work for the Alexander Grant accounting firm. He later worked at a local accounting office before passing the test to become a certified public accountant in 1971. The following year he established his own company.
"As I got a family and tried to grow up a little bit, I started my own company. I was very fortunate. When I opened the office, I was able to rent space in Munster from Paul Ladd for $75 a month. There was no accounting firm in Munster, but without him I would have never been able to start."
Steady growth, secure base
He could see that Munster was a growing community, and he was able to get some clients, starting with Bob Lanman, owner of Hadady Machine Shop. Lanman remains a client.
"I knew his family and I did know him socially, and he gave me a chance to do his work," McMahon said. "I had just myself and a part-time typist and a handful of clients, and I was wishing someone would call or stop in."
Over the years the number of calls and drop-ins slowly increased, and now he has 30 employees and three partners. The company serves about 600 businesses and handles about 1,300 personal income tax returns. The company does auditing and financial reporting in addition to corporate and personal income taxes.
"Other people do what we do, so we hope to develop a relationship with our clients so they can trust us, and our job is to earn that trust. The best part of this job is the relationships you develop. We earn fees and hope to be profitable, but what I clearly understand is that only happens if you develop good relationships."
Another key to the company's steady growth over the years was getting good employees.
"We've never had to lay anyone off. When times are not good, our clients suffer, but, because of the steady things like payroll taxes that people have to do, we've always been able to weather the hard times. It's easier for us than for others because we always have this fixed amount of work, like tax returns and bank requirements.
"The toughest part is the hours," he said. "Our season is condensed to January to April filing time. It requires a lot of hours, and it's not for everybody. I've spent untold hours in this job. I'm not complaining. I enjoy what I do, but it is a challenge for your family. The hours take their toll.
"Our challenge is to keep busy even when the work load drops off. We do a lot of auditing in the summer and fall. We need that kind of work. We haven't been about to persuade the government to spread the taxes over the whole year."
Thriving clients 'big part why he does it'
Area land developer Joe Williamson has been a client and a friend since Williamson started his business 22 years ago. He said McMahon is fun-loving and generous, contributing to scholarships for both IU and Purdue.
"As a successful businessman, he's now in a position to give back, and that's what he's doing," Williamson said. "We've traveled together for the past 11 years, and it's been a very heartwarming relationship for my wife and I to be with him and his wife."
Williamson said that, about five years ago, he and his wife Donna were out to dinner with the McMahons, and Donna mentioned how her church, Westminster Presbyterian, provided Thanksgiving meals to the less fortunate. Although the McMahons don't attend the church, they volunteered to be a part of it, providing meals for a number of families ever since.
"That's the type of person Terry is," Williamson said.
Marisa Smoljan, who joined McMahon and Associates seven years ago and became one of the partners two years ago, said McMahon shows that he cares about his clients even beyond the business relationship.
"He truly values their friendship," Smoljan said. "It's something I've grown to appreciate, and it has helped me professionally. It's nice to be in business with him. He brings a lot of knowledge about business in Northwest Indiana. He's a great mentor, who has helped me grow professionally. Seeing his clients thrive is a big part of why he does it."
"I've gotten to know a lot of very good people," McMahon said. "That's why I'm 80 and I'm still here. Relationships are not just to make money, but for your own personal growth. That's how I get involved in a variety of things in life. Our clients have a variety of interests, so, the more people you know, the more you grow."
Sports, the arts, history
When not at the office, McMahon said he's never short of things to do.
His interests include collecting art, and he still has an interest in sports he has combined with his art collection to include works by LeRoy Nieman. He has visited every baseball park in the country and several sports arenas. His collection of sports memorabilia was recently on display, and he said it was intended "for people who can't see these things, like the hall of fame."
Although baseball is his favorite sport, he's been a Chicago Bulls' season ticket holder since before Michael Jordan's arrival. He's been to the Master's golf tournament and also watches hockey games, but he doesn't like going to football games "because it's outside and too cold." His collection of baseball memorabilia goes back to the 1800s. He also is a big financial supporter of the IUN women's basketball team.
In addition to art, he enjoys the theater and makes regular trips to New York to see plays, and he goes to the art museums there and elsewhere. He's an admirer of Thomas Jefferson and has made several trips to Jefferson's home at Monticello.
"I've always had an interest in successful people and how they got where they are," he said. "It seems the common denominator is that they can look ahead and are visionaries. I just admire people like that. I've got to believe the Revolutionary War people were visionary in a time when they were putting the country together. They were the right people at the right time."
McMahon said his health has remained good, but he has had to put some limits on his activities because of the accumulating years. "Limits" doesn't mean he's retiring or giving up on his many activities.
"I'm up for almost anything," he said.
Maybe even another bucket list.
Times Business & Industry Hall of Fame: Scott Albanese enjoys sweet success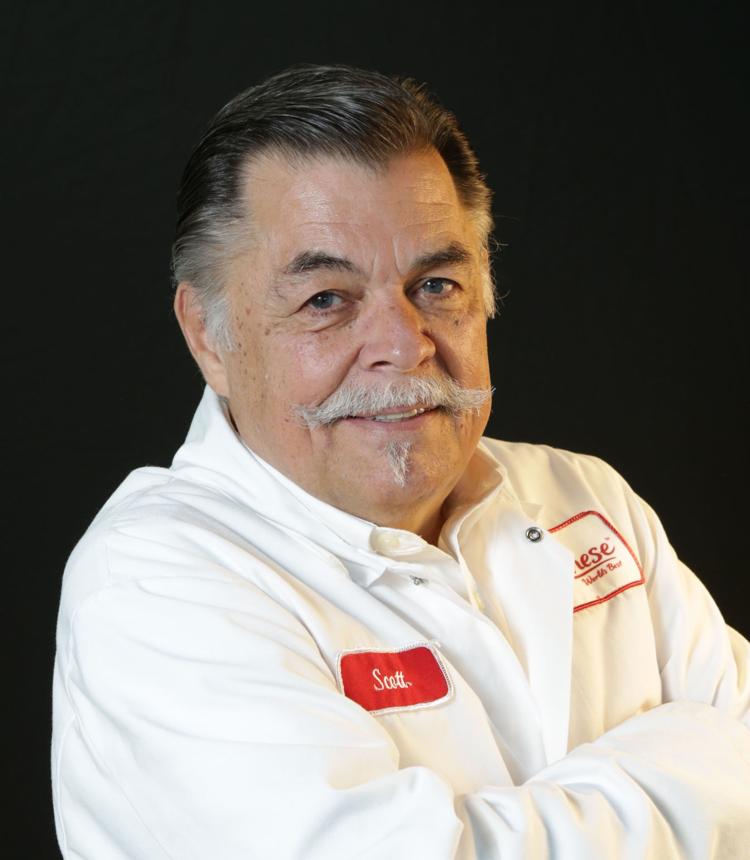 In retrospect, the early 1980s might not have been the best of times to start a new business, Scott Albanese said.
Albanese, CEO and owner of the Albanese Confectionery Group, opened his first candy store in Merrillville in 1983, a poor year economically and one marked by a national unemployment rate of 10 percent and a regional unemployment rate of 16 percent.
"That's when we opened up a business, and the interesting thing is that we thrived and we should have failed," Albanese said.
Albanese and his family still operate the original small candy outlet store in Merrillville, across from the Lake County Public Library, and in 2000 opened the Albanese candy factory and outlet store in Hobart.
The 64-year-old Dolton, Illinois, native gives credit to his construction/bricklayer/restaurant/blue-collar upbringing as the basis of his strong work ethic.
"The interesting part of the story for business people is the unlikeness of our success," Albanese said.
Albanese said looking back, the reason he and his family have succeeded is because they stayed with the same formula for success.
"To this day we never changed a thing. We kept the same basic principles, and for us the formula that was successful was that we kept our food quality high and prices as low as we could. The formula still works well," Albanese said.
Albanese, who lives in Lakes of the Four Seasons with his wife, Debbie, is one of the inductees into this year's edition of the The Times Business & Industry Hall of Fame.
His interest in selling candy and nuts was sparked when his wife told him of her attempt to purchase pistachios for him and how much was being charged per pound.
"I did the math," Albanese said.
After the original candy store in Merrillville was opened, it was soon discovered that they needed to manufacture their own candy, Albanese said.
"I tried to outsource it and sometimes we would be cheated in our product, so we realized we would have to be in control. In 1988, we started manufacturing our own product," Albanese said.
Prior to building the Hobart store and making the move there, Albanese said he and other employees spent two years in the late 1990s researching how to make the best gummi bears.
"The process to make gummi bears is the most difficult process in our industry," Albanese said.
The formula to make gummis has proven a winning one, since Albanese Gummi Bears have been shipped around the world including 41 countries, flown into space and won the award of "best in class world wide," Albanese said.
Hobart Mayor Brian Snedecor calls Scott Albanese and his family's business a "tremendous asset to the city of Hobart and Northwest Indiana."
"Their operations are international, and along with a first-class operation, they also provide employment opportunities for Northwest Indiana. We are extremely honored that they call Hobart their home," Snedecor said.
And plans are to continue growing the Albanese Confectionery Group.
The Hobart City Council earlier this year granted final approval to a 10-year personal property tax abatement request associated with a $33 million operations expansion plan to occur over the next three years.
James Dragon, director of engineering at Albanese, recalled the business had about 10 employees when he started there in 1995. The company currently has about 400 on its staff, he said.
As part of the project, Albanese plans to hire 100 to 150 new employees by 2019, Dragon said.
The project, expected to begin this year, will include adding another production line, a packaging line, bulk sugar system and other production-related work inside the factory at 5441 E. Lincoln Highway.
Dragon was only 16 years old when he started working for Albanese in 1995.
"I started with them at a very young age. They gave me an opportunity to grow and succeed and become great in my field. Scott is an amazing person. He always looks to be optimistic and into the future and how to succeed. He never gave up when things got bad. The first couple years (at the second location) were difficult," Dragon said.
"We've continued to grow by leaps and bounds," he said.
Dragon said he was in high school when he used to go to the Merrillville candy store with his mom and grandmother.
That's where Dragon found his first job and his niche.
"I was eager to start working so applied at every place in the area. One day I went to the candy store on a Saturday and Dorothy Albanese, Scott's mother, knew me and asked me if I wanted to start working for them on Monday. I started working in February of 1995 as a candy store attendant," Dragon said.
Dragon said after graduation he continued to work at the Merrillville store during his summers, then when the Albanese family built the plant he was allowed to work alongside Scott.
"He has taught me life lessons on how to become a good manager. I look up to him as a father figure," Dragon said.
The candy manufacturing plant and retail sales building sit inside a picturesque, pastel-colored Victorian-style building looming impressively on the south side of U.S. 30 just west of Indiana 51.
Albanese started out with 7.5 acres and now owns 20-plus acres on site and a 400,000-square-foot business.
"NIPSCO owned that land, and I couldn't afford it in the beginning. They subdivided that land to get us a start. They really are good partners for us," Albanese said.
Albanese said he and his family traveled to Las Vegas, and when he was there learned that architecture is what attracts people to a location. He came up with the painted Lady, a Victorian style facade for the Hobart business.
"I wanted something tastefully done," Albanese said.
The chocolate waterfall inside the retail area, the largest of its kind in the country, was custom built with the assistance of a Hobart heating and cooling person.
A spillage of chocolate was reported on a customer's clothing so changes had to be made.
"You'll notice the little apron around the bottom because of an occasional spray," Albanese said.
Originally the chocolate was circulating at 2,000 pounds a minute, not 200 pounds a minute as it is now.
Another special aspect about the business: there are windows from the retail to the manufacturing part of the business so customers can see what's going on.
In addition to candy, the store also manufactures vitamins and pharmaceuticals, and a technical group is working on creating new products.
"We're constantly creating new products. Eighty percent of what we produce in the lab fails. We'll persevere until we find a solution or find it's impossible," Albanese said.
Albanese said he is proudest of the opportunities his business has given to people.
"No one in our candy factory ever worked for another candy manufacturing manufacturer. They were all trained by us... We tend to promote from within and refine talent from within," Albanese said.
The company's soldier-shaped gummis were sent to deployed soldiers in Iraq in 2003, and in 2014, gummis were part of a large scale stained-glass window mural at the museum Espace Luis Vuitton Toyko in Japan.
"The list goes on and on," Albanese said.
Albanese and his wife, Debbie, are looking ahead to their retirement.
"I tend to be forward thinking. I'm not going to live forever," Albanese said.
He said all three of his daughters had jobs of their own, but said yes when asked if they were interested in becoming part of the candy making business.
"We are in year five of an eight-year succession plan toward their running the business. They are very capable. I'm semi-retired," Albanese said.
Daughter Bethany Albanese said her dad didn't just hand over the business to her and her two sisters. They had to work their way up the ranks.
"Nothing has been handed to the three of us daughters. We learned from the ranks up," Bethany said.
She serves as director of operations and brand controller, while her sister Tess oversees the puchasing team and financing. Sister Dominique is research and development manager and oversees quality control.
"We weren't handed anything," Bethany said.
Bethany credits both her parents, Scott and Debbie, for giving the family a solid work background based on a marriage of mutual respect.
"She (my mom) was his right-hand person in all of this. Again their true success was trusting each other. They truly trusted each other and that's what we have taken on," Bethany said.
And it took a few years before the Hobart store became successful.
"Nobody came for three years. Fortunately that was the worst of it," Albanese said.
Albanese admits to having a fondness for candy, but usually for sweets that are unique in flavor.
"Some of my favorites are the pineapple and grapefruit gummis," Albanese said.
Times Business & Industry Hall of Fame: Jeff Strack keeps grocery business in the family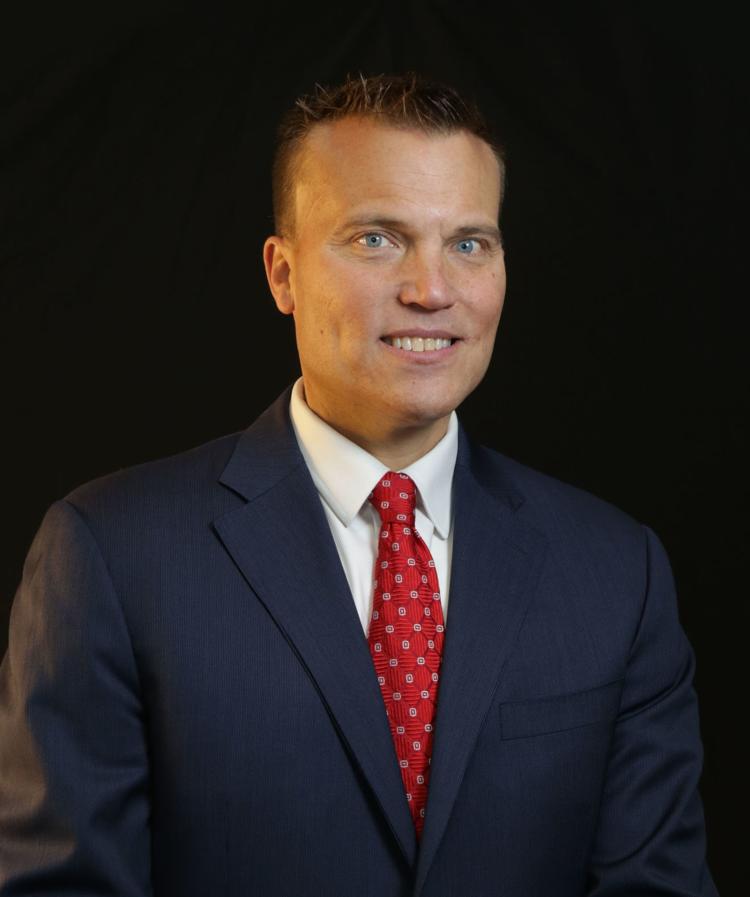 Drive around Northwest Indiana and the Strack & Van Til billboards triumphantly declare: "Your local grocer, here to stay."
Last year, that outcome seemed implausible.
Parent company Central Grocers filed for bankruptcy, forced into it by creditors after the Joliet-based cooperative amassed $225 million in debt and many unpaid bills.
Strack & Van Til shuttered 18 stores, including most of its Ultra Foods discount stores and all of its Illinois locations, and laid off thousands of workers. Jewel-Osco swept in with an offer to buy the remaining stores in Northwest Indiana, which would have wiped the Region's largest and longest-running local independent grocery chain off the map.
But Jeff Strack and a group of investors that included the Van Til family and former Chief Executive Officer Dave Wilkinson formed Indiana Grocery Group and bought back the company in dramatic fashion: during a competitive auction at a law office in New York City.
Strack, a longtime fixture in the Northwest Indiana business community who's supported a wide array of youth sports and local causes like the Northwest Indiana Food Bank, local food pantries, The Salvation Army and the Northwest Indiana Symphony Orchestra, is now again running the Highland-based grocery store chain, which has 20 locations across Northwest Indiana.
He recently was named Business Person of the Year by the Lakeshore Chamber of Commerce and is a 2018 inductee into The Times Business & Industry Hall of Fame.
"It's very humbling to be recognized for our efforts," Strack said. "I've attended many of these luncheons and have learned from past recipients that it's a real honor. There have been many greats in Northwest Indiana that have been honored."
Rebuilding company culture
Strack said the last several months of getting the Strack & Van Til chain back on track were challenging but rewarding.
"We've been going back to work and putting in the hard work of running a business," he said. "We're moving ahead, moving forward."
Strack said he led the successful bid to buy back Strack & Van Til and keep it family-owned partly because he'd be filled with regret if he just let the family business slip away after nearly six decades.
"As a business person, I've always wanted to make a difference," he said. "Strack & Van Til always provided jobs and assistance to local organizations and charities. We want to use our treasure and talent to make the communities we operate in a better place to live. We want to make Northwest Indiana a better place."
After resuming control of the business, Strack has worked to restore the company culture. The grocery chain has been well-known for excellent customer service, including deli clerks who remember customers' favorite orders and bag boys in dress shirts and ties who bring customers' groceries to their cars.
"The number one thing has been rebuilding our culture," he said. "We have to ensure service, value and quality. We're developing a culture of accountability, from the utility clerk to the team manager. Hopefully, we'll make customers' shopping experience easier."
Before Central Grocers went bankrupt, Strack & Van Til had been doing multimillion-dollar renovations of many of its stores as it looked to stay relevant with consumers. It added more space for fresh foods, sushi bars, salad bars, juiceries, olive bars, one of the largest cheese departments in the Region and other amenities that cater to modern consumers.
It also included more prepared meals, such as microwavable meatloaf, ready-made salads and bags of salmon and vegetables that can be steamed in a few minutes.
"Right now, our main mission is to help make customers' lives easier," Strack said. "At all of our stores, we're looking to improve the amount of fresh food, prepared meals and deli items we can deliver. We're always looking at how our stores are merchandised and laid out, how customers can pay for their groceries quicker, how we can improve to provide a great shopping experience. People's time is now more important than ever. When they go grocery shopping, we want to make that easy. We want to ease that burden in their lives."
Strack & Van Til can offer customers more options, especially with private label brands, now that the much larger AWG is its main supplier. It also has the flexibility to take advantage of deals from other wholesalers.
"Now the company can control its own destiny," Strack said. "We have the flexibility to do what's best for our organization and can be nimble enough to maneuver. Retailers and suppliers don't always have congruent goals, which can at times create some conflict. Now we can differentiate our own organization, and decide how we operate the organization. The future is dependent on us."
Central Grocers' sudden demise shows Strack & Van Til can't take anything for granted in an increasingly competitive sector, Strack said.
"We learned over the last few years, things can change pretty quickly," he said. "We can't become comfortable with where we're at. We have to adjust our business to meet customer demand. We must continue working to give the customers what they expect."
Looking back to move forward
The company was founded in 1959 when local grocers Ernie Strack and Nick Van Til partnered to build a modern supermarket at Cline Avenue and 45th Street in Highland.
"We've been working since the close last August to figure out what our past principles and values were, and where we want to be going forward," Strack said. "We want to be excellent, the best in what we do. We want to be steward of what Nick Van Til and Ernie Strack accomplished and continue that as we move forward. But we need to still have fun, and never underestimate the value of having fun, while we make those principles part of who we are."
Strack & Van Til now faces unprecedented competition: from big box stores like Meijer and Walmart, dollar stores, upscale organic grocers like Whole Foods in Schererville, discounters like ALDI, meal delivery kits like Blue Apron and even hardware store chains like Menards that now stock more grocery items near the counters to encourage impulse purchases.
Strack said his family-owned grocery chain needed to listen to customers as it worked to become viable for the future.
"We need to rebuild our cultures and hold people accountable to standards," he said. "We're redeveloping the management team and store teams to help us understand the marketplace, what Strack and Van Til means to customers today."
The company has been making adjustments, such as adding the seafood bags that can be microwaved in four minutes, expanding home delivery and converting an Ultra Foods in Merrillville and a Town & Country in Portage into the Strack & Van Til brand. The streamlined company has gone from operating three different brands in two states to having 19 Strack & Van Til supermarkets and a lone legacy Town & Country in Valparaiso.
But the future ultimately will depend on maintaining the warm feelings Northwest Indiana residents have had for the Strack & Van Til brand for generations.
"We need to continue to retain and attract high-caliber people," Strack said. "In our business we need managers and associates who love making customers happy. We need to make people proud to shop at Strack and Van Til. We need to make sure we continue to be the best we can be, and make their lives as easy as possible."
Members of the Northwest Indiana Business & Industry Hall of Fame
This year marks the 12th induction of members to the Northwest Indiana Business & Industry Hall of Fame, which is sponsored by The Times Media Co. and InBusiness magazine. This year's class brings Hall of Fame membership to a total of 67 individuals and four businesses since its establishment in 2008. Hall of Fame members are:
Enterprise of the Year: United State Steel Corp.
MonoSol, Enterprise of the Year
Don Babcock, Partner in Progress
Fair Oaks Farms, Enterprise of the Year
Earline Rogers, Partner in Progress
Urschel Laboratories, Enterprise of the Year
Joe Coar, Partner in Progress
O'Merrial Butchee, Partner in Progress
Richard Lugar, Partner in Progress
Linda Woloshansky, Partner in Progress
Leigh Morris, Partner in Progress
Bill Nangle, Partner in Progress
Bill Wellman, Partner in Progress
Mitch Daniels, Pete Visclosky, Partners in Progress