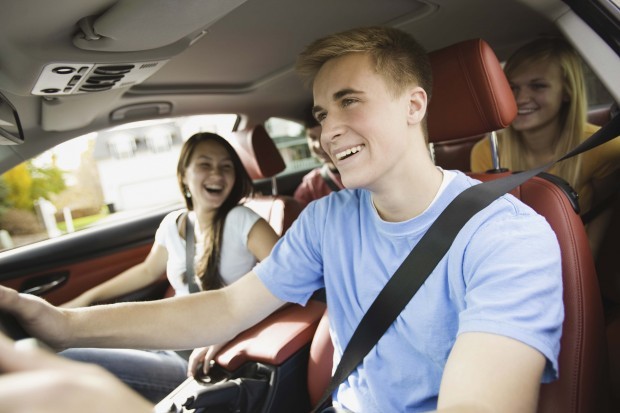 Tougher licensing standards and better education are being encouraged to help reverse a troubling trend
After six years of steady declines, traffic fatalities among 16- and 17-year-old drivers increased by a troubling 19 percent during the first six months of 2012, according to preliminary data compiled by the Governors Highway Safety Administration in Washington, D.C. This is more than twice the nine percent increase in overall highway deaths reported during the same period by the National Highway Traffic Safety Administration, also in Washington D.C.
GHSA researcher Dr. Allan Williams attributes the surge in teen-driver deaths to both a healthier economy (with more trucks on the road and drivers less concerned about driving fewer miles and at slower speeds to save on fuel costs) and the unfortunate prospect that the benefits of state graduated driver licensing laws may be tapering off. "It appears that we are headed the wrong direction when it comes to deaths of 16- and 17-year-old drivers," says Williams.
Most graduated licensing programs require teens to take a driver's education course and engage in a pre-licensing learning stage with full supervised driving for between 30 and 60 hours (depending on the state) before becoming eligible to take the licensing exam. Once licensed, teen drivers in many states are required to observe an intermediate stage for a set period that limits unsupervised driving to certain times, with most states limiting the number of non-family-member passengers.
For its part, the GHSA suggests states strengthen their teen driver laws (or at the least improve compliance with existing provisions) and bolster their driver education programs, particularly in regard to distracted driving, which continues to be a problem among today's text-messaging teens. The University of Michigan Transportation Research Institute recently found that 26 percent of teen drivers surveyed said they read or sent a text message from a smartphone at least once every time they take the wheel.
Going a step further, Barbara Harsha, the GHSA's executive director, says she believes states should require parents to become more involved in their teenage drivers' training than just going along for the ride. "Parents have a huge responsibility to ensure safe teen driving behavior," she says. "States can facilitate this by providing innovative programs that bring parents and teens together around this issue."
To that end, the AAA in Washington D.C. is urging parents to "keep the keys" from novice drivers until a parent-teen agreement for safe driving is signed. "Parents should set clear driving rules that include limiting night driving, no other teens in the car and no cell phone use while driving, just to name a few," says Jack Peet, an AAA community safety services manager.
The AAA likewise urges legislators in states that suffer the highest percentages of teen driver deaths to strengthen their graduated licensing programs by requiring:
• A minimum age of at least 16 years for receiving a learner's permit.
• A requirement to hold the learner's permit for at least six months before receiving a license that allows unsupervised driving.
• At least 30 hours of supervised driving practice with a learner's permit.
• An intermediate stage of licensing with a minimum entry age of at least 16 years and six months.
• Both nighttime driving and passenger restrictions for intermediate license holders.
• A minimum age of 17 years for full, unrestricted licensure.
Data compiled by the AAA Foundation for Traffic Safety, shows that states with the toughest graduated licensing programs saw a 38-percent decrease in fatal crashes involving 16-year-old drivers since their enactment. For injury crashes involving 16-year-old drivers, the decrease was 40 percent. Still, NHTSA says that traffic crashes remain the leading cause of death among teens in the U.S.