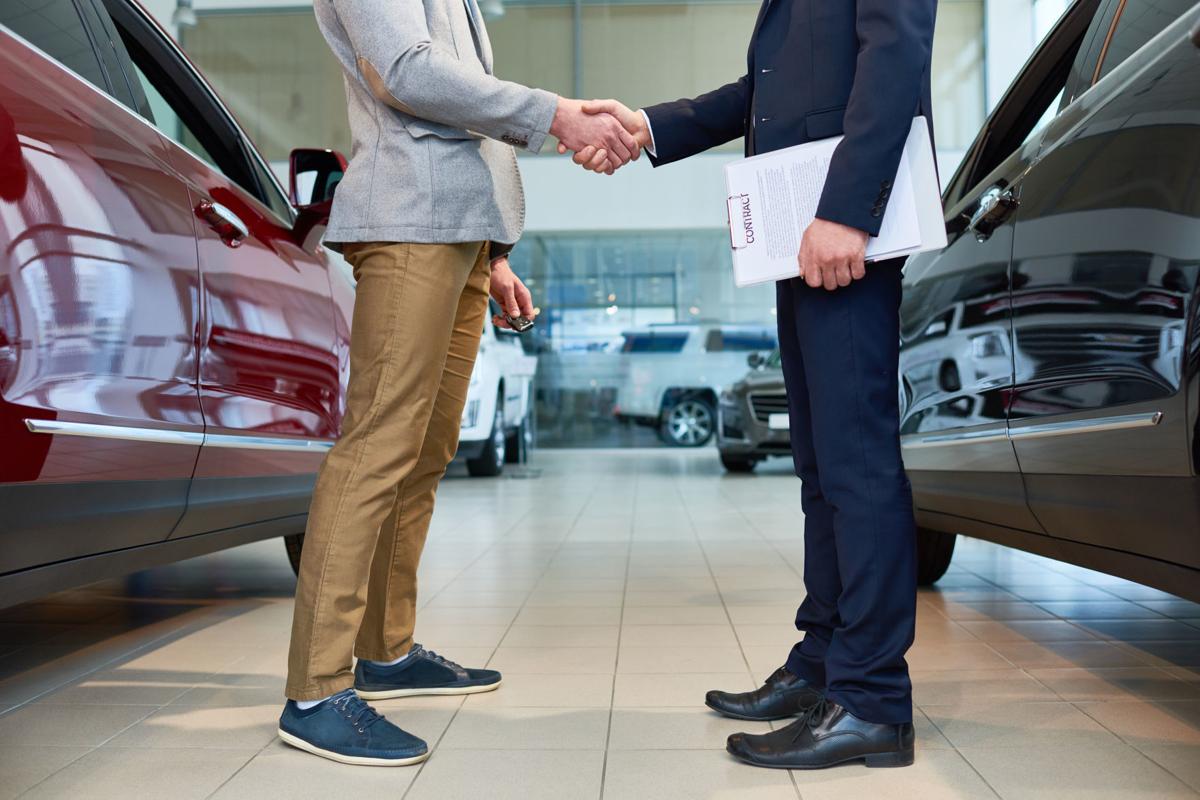 While no-haggle pricing has caught on somewhat in auto sales, the industry has hardly abandoned the opportunity for prospective buyers to jaw with salesmen and financial managers, keeping alive the apocryphal sales line, "What can we do to get you in this car?"
Car shoppers need to be prepared when they look at vehicles, examining auto marketplaces' estimated values and making sure they include the extras they want while refusing options they don't.
"Nobody's saying your neighborhood auto dealer isn't on the up-and-up, but neither is he or she in business to give the inventory away," says Josh Max, contributor for Forbes business magazine. "If you're soon headed to a dealership, it's time to arm yourself with as much information going in as possible."
Age groups and types of vehicles play roles in whether shoppers are inclined to negotiate, based on a new survey from Equifax credit reporting agency.
"There is a noticeable drop in just how much shoppers try to negotiate with the dealer between new and used vehicles," according to Merit Mile marketing firm for Equifax.
The questionnaire discovered that new vehicle shoppers with good credit provide a "moderate to great" amount of negotiation 72 percent of the time, but this drops to 47 percent for used vehicles. Car hunters with credit problems are likely to haggle 62 percent of the time when shopping for new cars and 44 percent for used models.
Max, writing as a Forbes contributor, offered "essential points you should familiarize yourself with before you shop," including:
• Realize that lease rates, too, can be negotiated "just as if you were buying the car. In fact, to keep the transaction simple, you should negotiate the vehicle price before mentioning that you want to lease."
• Determine your credit score ahead of time and how you will pay for the vehicles, since the interest rates quoted through dealer financing may be higher than available elsewhere.
• Negotiate one thing at a time, such as the car price, financing and trade-in all separately, to keep salespeople from "nudging up figures" by asking you what you can afford to pay per month. Also, make sure you have all your financial information "before you walk onto the lot."
• Avoid a tactic in which salespeople "make up for a low price on a vehicle by talking you into a lot of optional equipment." Shoppers can be prepared by researching what extras are available, which they want and which they "can live without." Automotive web site and pricing guides will give invoice prices for available options.
Be careful not to waste money on special services or accessories such as rustproofing, fabric protection, paint sealant and etching your Vehicle Identification Number on windows to deter thieves. The costs can add up in the thousands of dollars if you're not careful.
Don't automatically jump at coverages such as extended warranties. Most manufacturer warranties are sufficient, with bumper-to-bumper coverage of at least three years or 36,000 miles and powertrain coverage that's often longer.