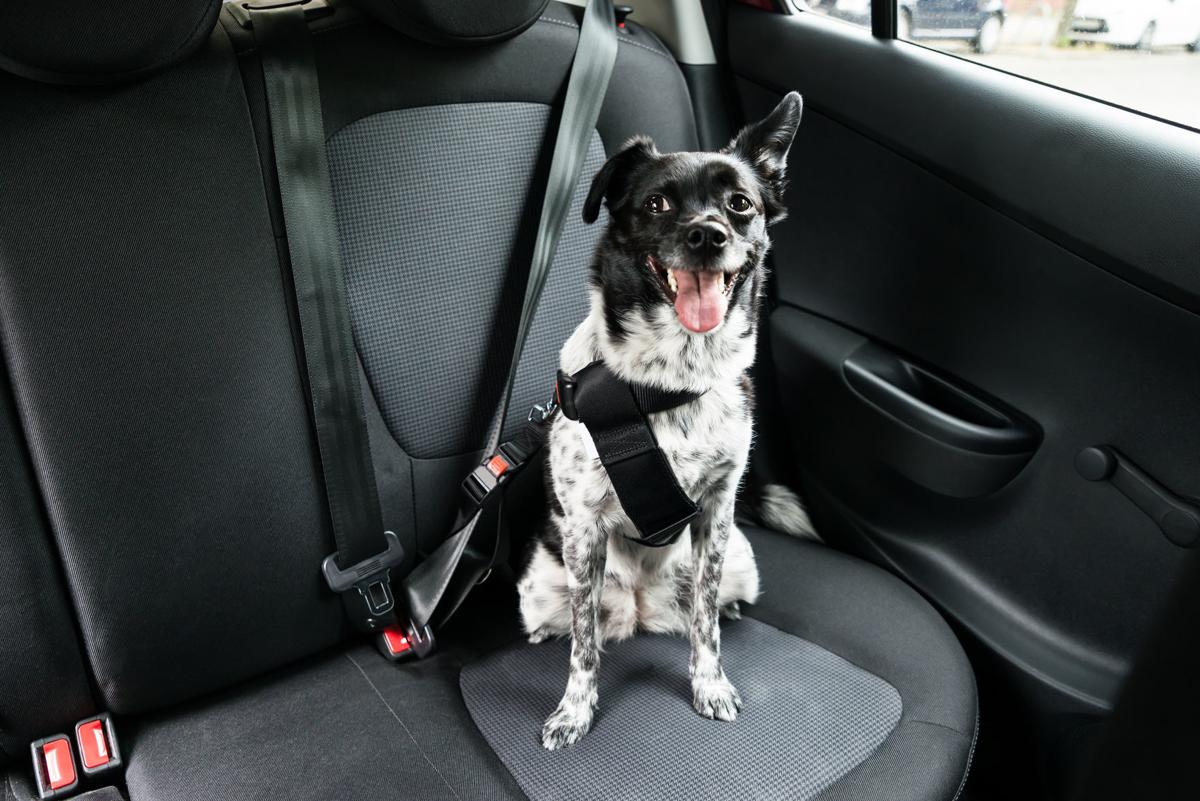 Whether it's a cross country road trip or a holiday visit to spend time with the relatives, many mobile families are taking their pets along for the ride, particularly to help beat the high cost of boarding.
As with any family member, it should be safety first for Fifi or Fido. Pets, like children, should always ride in a motor vehicle when their owners use a restraint system that's suitable for an animal's size and weight.
They should never ride up front in any type of vehicle, whether it's a dog sitting with his or her head out the window or a cat howling while sitting in a carrier. Never allow even a small dog to ride in your lap while driving. Like kids, pets are better off sitting in a second or third row seat. At that, some specific locations within a vehicle can prove to be safer havens for our animal companions than others, according to a recent study conducted jointly by the Center for Pet Safety and automaker Subaru of America.
"Following simple tips will help to minimize the risk of injury in the event of a crash and in all cases, pets should be properly secured to prevent distractions for the driver and prevent serious injury to both the pet and vehicle passengers," says Lindsey Wolko, the Center for Pet Safety's founder and CEO.
For example, a dog weighing 20 pounds or less should be harnessed or secured in an SUV's second-row captain's chair, while one that tips the scales at over 20 pounds should be placed in the third row, positioned immediately behind one of the captain's chairs.
If the pet will be sharing the cabin with one or more kids, secure the child or children in the second-row, and the pet in the third row (on the opposite side of the vehicle if there's only one child riding in the middle row).
However, never let a pet sit on the floor between the second-row seats, as he or she could become a flying projectile in a crash and cause further injuries to passengers, as well as themselves. Even if you're riding with the smallest of unrestrained cats, it's neither fun for the feline nor pleasant for passengers should Lucy come flying forward in a panic-braking situation with her claws out.
Here's a few other time-tested tips for taking a road trip with one or more beloved pets in tow:
• Determine if your pet is fit to travel in the first place, both physically and behavior-wise; spending hours confined in a vehicle with a distressed or carsick pet is no fun for all parties concerned, and most cats don't enjoy car travel on a good day.
• Check ahead of time to confirm that your dog or cat will be welcome wherever you're headed, whether it's a relative's house or a hotel.
• Feed a pet lightly before leaving home and provide fresh water along the way for longer trips, but only when the vehicle is stopped to avoid spillage.
• Bring along a comfortable mat or bed and a favorite toy to help make a trip less stressful for your pet.
• If it's a particularly long trip and if you're traveling with dogs, plan to make frequent rest/exercise stops along the way; cat owners should bring along small disposable litter boxes created for such situations.
• Ensure the pet is wearing an ID tag with your name, address, and phone number in case he or she gets loose at some point and wanders off. If he or she has been "microchipped" by a vet for electronic identification, so much the better.