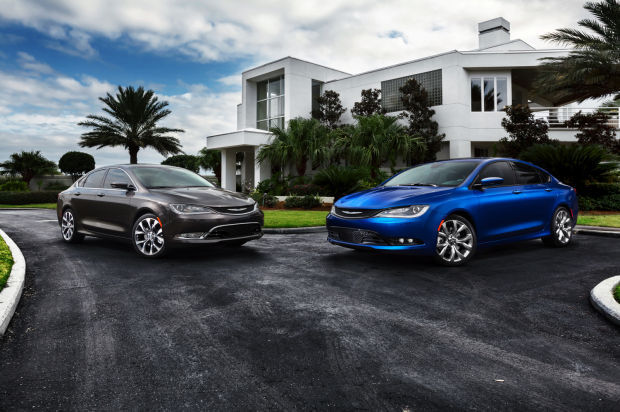 Improved new-vehicle crash protection and stricter laws with regard to seatbelt, drunk driving and teen licensing have combined to drive traffic fatalities to historic lows that reached just 1.10 deaths per 100 million vehicle miles driven in 2013.
Unfortunately, that still amounts to 32,719 drivers and passengers being killed in crashes, which means the auto industry still has a long way to go in order to produce a truly "safe" car.
To that end, the latest measures in auto safety help prevent vehicles from getting into collisions altogether. The federal government has long mandated all cars and light duty trucks be fitted with antilock brakes and stability control to help drivers maintain control of their vehicles in extreme situations, with a growing number of models now offering so-called forward collision mitigation systems. Here, a car will issue visual and/or audible warnings if sensors determine it's closing in on a vehicle or other obstruction in its path too quickly, and then engage the brakes at full force if the driver isn't reacting quickly enough to help avoid, or at least minimize the effects of a crash.
To reflect the growing availability of crash mitigation technology, the insurance industry-supported Insurance Institute for Highway Safety (IIHS) in Arlington, Virginia, recently updated its "Top Safety Pick+" designations to recognize models that not only earn top ratings across the board in its frontal, side-impact, roof-crush, and head-protection crash tests, but are able to successfully avert a collision or substantially reduce a vehicle's speed in tests conducted at 12 and 25 mph.
The IIHS further delineates these models according to how well their collision mitigation systems perform. A "superior" rating means a car's auto-braking system is able to avoid a crash or substantially reduce a vehicle's speed in both tests. To garner an "advanced" rating, a vehicle must be able to avoid a crash or reduce speeds by at least 5 mph in either of the two tests.
The IIHS has granted 33 new models Top Safety Pick+ status for having both excellent occupant protection and collision mitigation. Vehicles that deliver top-rated crash protection, but don't offer forward-collision technology or their systems don't otherwise pass muster, are awarded Top Safety Pick (without the "plus") status. We're featuring the list of the IIHS' top-rated vehicles in the accompanying box. Ratings for current and past model-years can be found at iihs.org.
Unfortunately there is a catch or two to consider. For starters, only the most popular mainstream vehicles are crash-tested in a given year, with low-volume luxury models and sports cars typically excluded. What's more, because of the physics involved, frontal crash test results can only be accurately compared among same-size vehicles; this means a top-rated compact car will not necessarily offer the same level of occupant protection as a larger sedan or SUV in a given collision.
Still, it's prudent to use such information as a guide, and ultimately pick the largest and best-rated model you can afford that offers a full range of available safety features. And ensure that all passengers buckle their seat belts, children eight years old or younger are sitting in child seats that are correct for their age and weight, avoid distractions and stay sober whenever you're behind the wheel.
The business news you need
With a weekly newsletter looking back at local history.