2018 Honda Accord nabs North American Car of Year honors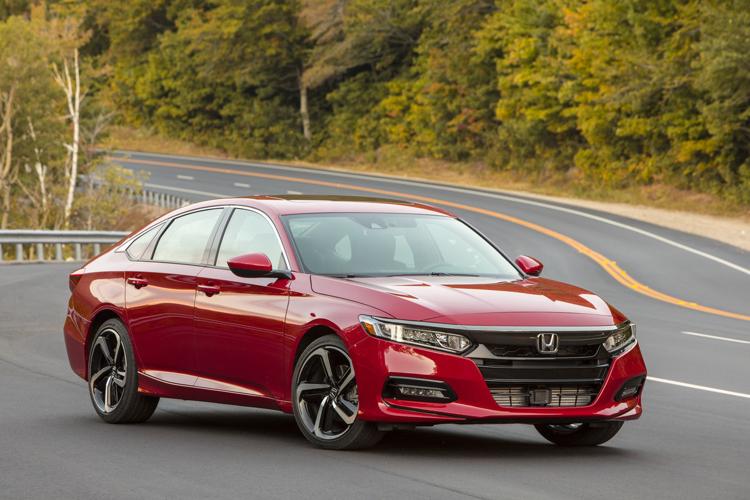 The voters have chosen: The Honda Accord is the 2018 North American Car of the Year.
Honda rolled out a redesign for the 2018 model year. It's powered by a choice of two 4-cylinder turbocharged engines. Hybrid and high-performance versions are offered. It's also the biggest Accord, in terms of interior space.
The winner, selected by a panel of 60 automotive journalists from the U.S. and Canada, was announced Jan. 14 at the North American International Auto Show in Detroit.
"The Honda Accord has set the standard for excellence several years running," said  Ralph Fine, general manager of Bosak Honda in Highland. "The Accord is a 31-time winner of Car and Driver's 10 Best award.
"This new model year, the Accord is completely brand new," Fine continued. "They dropped the 6-cylinder engine and replaced it with two 4-cylinder options—1.5-liter or 2-liter. Both are turbocharged. The result is better performance and better fuel efficiency."
The exterior design makes for a much sleeker, sportier car. The front is wider, so the car sits lower to the ground to hug the road better and handle curves with ease.
"The redesign provides more leg, hip, and head room," Fine said. "The comfort level is amazing."
The 1.5-liter engine develops 192-horsepower and 192 lb.-ft. of torque. The nonhybrid upgrade engine is the 2-liter unit with 252-h.p. and 273 lb.-ft. of torque. A six-speed manual is available on the Sport trims for both engines. Automatic transmission options include a CVT for the 1.5-liter or a 10-speed for the more powerful 2.0-liter. The Accord Hybrid is back with an updated version of Honda's two-motor hybrid system that couples a 2.0-liter 4 to two electric motors and a lithium-ion battery for a total output of 212-h.p.
EPA fuel economy ratings are 30/38 m.p.g. city/highway for the CVT-equipped 1.5-liter in all trims except Sport and Touring, which get 29/35 m.p.g. The 1.5T with manual transmission gets 26/35 m.p.g. Trunk space on all is 16.7 cubic feet even in the Accord Hybrid, with the batteries now residing under the rear seats.
"The base Accord LX trim comes with a rearview camera, LED low-beam headlights, cloth upholstery, 17-inch alloy wheels, Bluetooth connectivity, a 7-inch screen, and a USB port," Fine said. "If you move up to the Accord EX trim you add a moonroof, remote start, 60/40 split-folding rear seats, Apple CarPlay and Android Auto integration, and a larger 8.0-inch touchscreen."
Sport models get 19-inch alloy-wheels, paddle shifters on CVT-equipped 1.5-liter turbo-4 versions, aluminum pedals, a rear spoiler, LED fog lights, and a leather-wrapped steering wheel.
With Remote Engine Start and Honda Sensing, the Accord offers top-of-the-line technology. The Honda Sensing package provides the latest in driver-assisted technologies such as lane departure warning, backup and parallel park assistance, and safe distance braking systems.
This is the third year in a row that Honda has won one of these awards. Civic won Car of the Year in 2016, and Ridgeline pickup won Truck of the Year last year.
Runners-up for North American Car of the Year were the new Kia Stinger and redesigned Toyota Camry.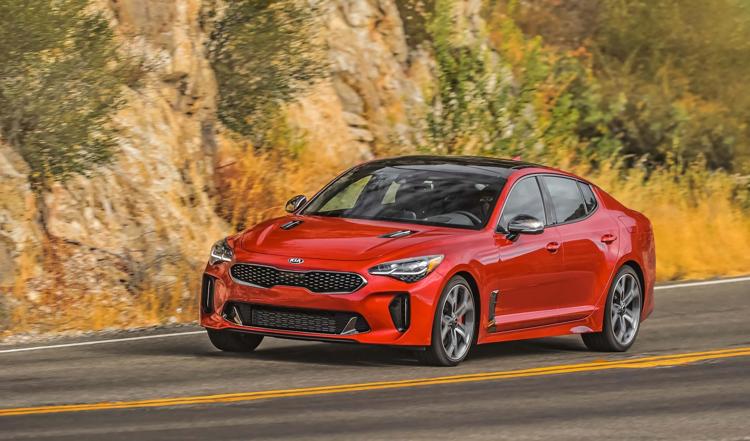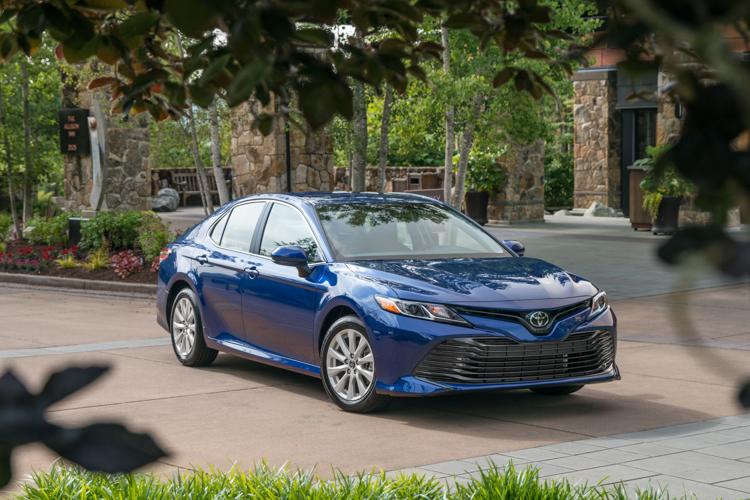 Tom Ballestero, sales manager at Bosak Kia in Burns Harbor, said the Stinger is meant to compete with BMW and Audi sports cars.
"The Stinger is a clean design that's very low, wide, and aggressive," Ballestero said. "It's a performance sports sedan, a unique car that's really in its own class."
Stinger debuted at the 2017 Detroit auto show, nearly 6 inches longer than the concept on which it was based. It sits between a compact and midsize sedan in length and overall dimensions. Engine choices include a base 2-liter turbo 4 with 255-horsepower and 260 lb.-ft. of torque, and a 3.3-liter twin-turbo V-6 with 365-horsepower and 376 lb.-ft. Both are paired to an eight-speed automatic transmission.
The Toyota Camry is new from the ground up, according to Eric Stamper, inventory manager at Lakeshore Toyota in Burns Harbor.
"The Camry has a whole new chassis," he said. "It's wider, longer, and has a larger trunk."
The redesigned Camry offers a 2.5-liter, 203-horsepower 4-cylinder and a 3.5-liter, 301-h.p. 6, both with an 8-speed automatic transmission.
"The new Camry is fun to drive and brings excitement back to a midsize car," Stamper said.
Available features include an updated version of Toyota's Entune multimedia interface with an 8-inch touchscreen, a 10-inch head-up display, a 7-inch LCD cluster between the gauges, a panoramic roof, a JBL premium audio system, leather upholstery, 16- and 19-inch alloy wheels, a 360-degree view camera system, navigation, and Bluetooth.
"While the engineers focused on performance and style, they still included all the safety technologies that Toyota is known for," Stamper said.
2018 Lincoln Navigator named North American Truck of Year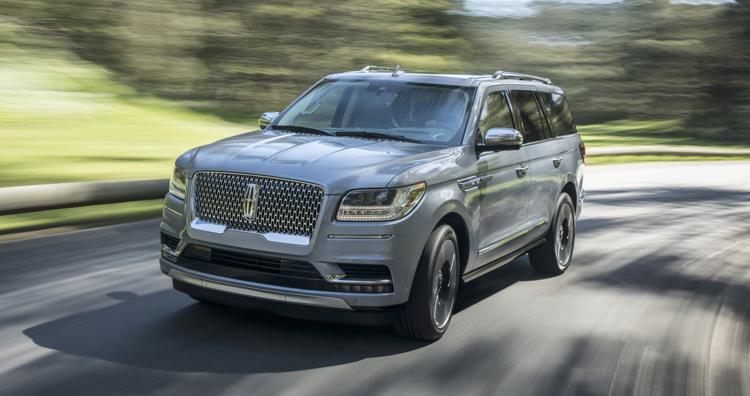 Though it looks like a sport-utility, the Lincoln Navigator grabbed 2018 North American Truck of the Year honors.
It claimed the award based on voting by 60 automotive journalists from the U.S. and Canada, Jan. 14 at the North American International Auto Show in Detroit. It's the first time that a Lincoln product has won Car, Truck, or Utility Vehicle of the year since the awards began in 1994.
Navigator qualified, according to the NACTOY jury, because of its body-on-frame, or truck, underpinnings. 
Navigator comes in long- and short-wheelbase models and retains an independent rear suspension that increases rear legroom.
Then, there's its towing capacity —  a class-leading 8,700 pounds – again putting it squarely in truck territory. Such workhorse capability is one of things that sets Navigator apart from its luxury SUV competitors.
Pretty cool, eh?
Mike Meyers, Lincoln brand champion at Art Hill Lincoln, thinks so. "The Navigator was totally redesigned for the 2018 model year," he said. "If you compare the price point to our competitors', you'll be amazed at the value you get from Lincoln."
To emphasize his point, Meyers said the Merrillville dealership sold the first four Navigators sight unseen this year. "Our customers had already heard about the new model and were very anxious to check it out. We had all of the brochures for them to research, and that's all it took."
Comfort and technology are the other half, and Navigator delivers on both fronts. Power comes from a 3.5-liter, twin-turbo V-6 with a 10-speed automatic transmission. Lincoln uses a new "piano key" shifter and has a larger touch screen and the latest version of Ford's Sync voice recognition system. Buttons and dials make it easy to control climate and audio. A wide head-up display changes automatically when the driver adjusts gauges, so it doesn't duplicate the instrument panel.
Runners-up for Truck of the Year were the Ford Expedition and the Chevy Colorado ZR2.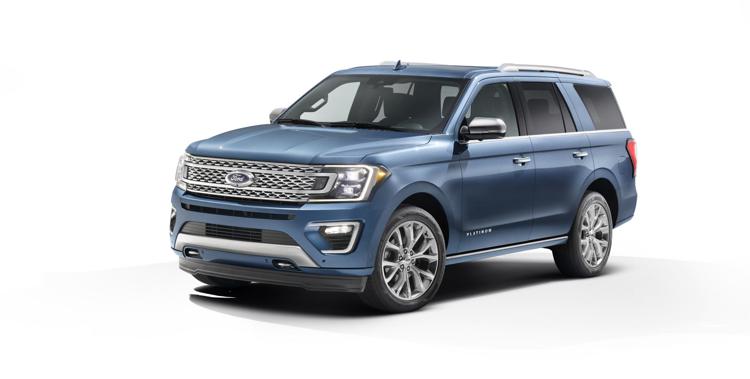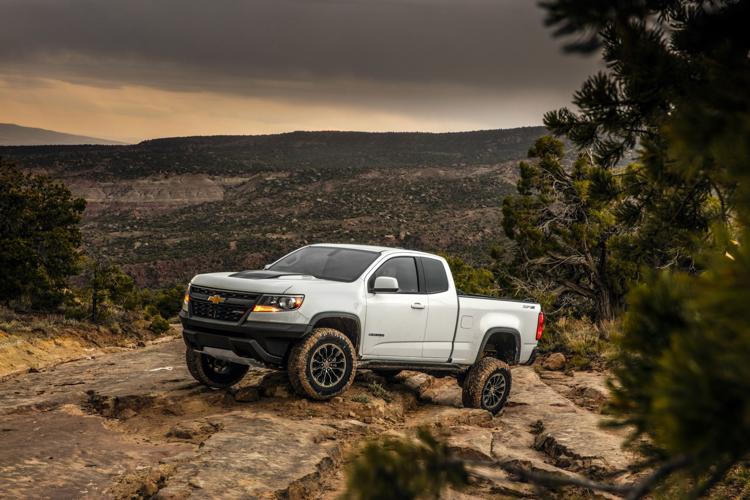 "The ZR2 equipment package gives our popular Colorado serious off-road chops," said Aaron Shaps, sales consultant at Christenson Chevrolet in Highland. "It comes with a 2.0-inch lift, front and rear locking electronic differentials, and aluminum front skid plate. Plus, its tracks are 3.5 inches wider than the conventional pickup."
The ZR2 also looks different, with bumpers modified to improve clearance, 31-in. Goodyear Wrangler Duratrac off-road tires, and an aggressive with a black insert.
"The bigger wheels provide the ZR2 with more ground clearance," Shaps said. "And the manual front and rear differential locking gives the truck traction it needs for extreme driving and climbing."
The ZR2 comes with a 3.6-liter 308-horsepower gasoline V6 or a 2.8-liter four-cylinder turbodiesel that delivers 369 lb.-ft. of torque for towing and extricating the pickup from sticky situations.
The Expedition unveiled a fully hi-strength aluminum body on a hi-strength steel frame this year. "The reduction in weight allowed the Expedition to perform better in towing and fuel efficiency," said Carl Holsapple, sales consultant at Webb Ford in Highland. "That combination produces towing capacities up to 9,300 pounds and EPA ratings up to 24 mpg on the highway and 20 in combined city and highway driving."
Power comes from Ford's jack-of-all-trades 3.5-liter twin-turbo Ecoboost V6, tuned to produce up to 470-horsepower and 480 lb.-ft. of torque linked to a smooth, quick 10-speed automatic transmission. The Expedition also has the latest version of Ford's voice recognition, and user-friendly controls for audio and climate. Other appealing features include adaptive cruise control, pedestrian detection, automatic braking to avoid collisions and a combination of video and steering controls that allows even a novice to back a large trailer up with ease.
2018 Volvo XC60 voted North American Utility Vehicle of the Year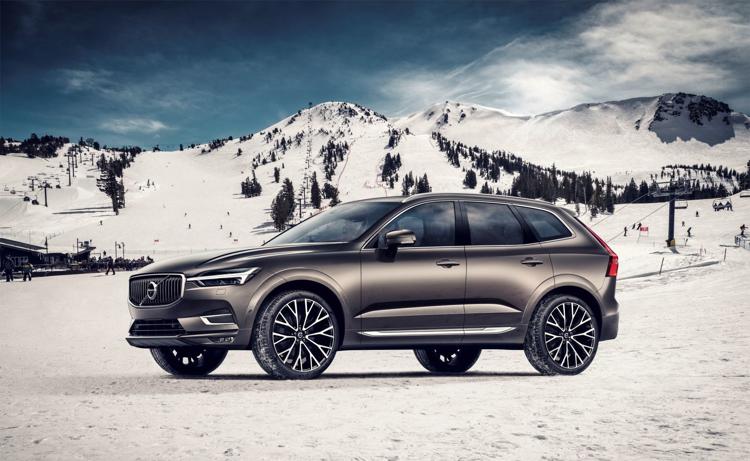 In the highly competitive sport-utility category, the Volvo XC60 has taken 2018 North American Utility Vehicle of the Year honors.
Credit the XC60's beautiful design and loads of safety and driver-assistance features. Then there's a very large power sunroof and lean lines, with a roomy and comfortable interior, with trim made from salvaged driftwood. It's one of the best-selling models in the Volvo lineup.
The winner, as voted by 60 automotive journalists from the U.S. and Canada, was announced Jan. 14 at the North American International Auto Show in Detroit.
The all-new 2018 XC60 is not a scaled-down version of the XC90, Volvo's  three-row SUV. "Volvo wanted a different look and design," said Jim Wolff, sales manager at Napleton Volvo in Schererville. "It's our smaller version of a crossover, and the performance and fuel efficiency are an incredible combination."
Hardly an XC90 mini-me, the XC60 has a more raked windshield and lower front, including a hood that drops at the nose to look and act sportier. It has nice, clean lines and a side profile with an attractive slimming character line.
Compared to its predecessor, the 2018 XC60 is longer, lower, and wider. The wheelbase grows 3.6 inches, to 112.8 inches, and overall length is 2.4 inches longer, at 184.6 inches. Width increases less than a half inch, to 74.9 inches, and the vehicle is also about a half inch shorter, at 65.3 inches tall. It is bigger but weighs roughly the same thanks to greater use of lightweight steel.
Switching the XC60 to Volvo's standardized SPA architecture also made room for a T8 plug-in hybrid.
The 2018 XC60 choices include a T5 with a 2-liter, turbocharged 4-cylinder engine; a T6 with a 2-liter turbo- and supercharged, 4; and the gas-electric T8.
All models come with all-wheel drive and an 8-speed automatic transmission, with plans for a front-wheel-drive T5.
"The turbocharged engine provides amazing power, yet it rides quiet like a luxury vehicle," Wolff said.
The XC60 has an air-suspension system that can raise the chassis 1.6 inches in Off-Road mode and lower it half as much in Sport mode. There are also Comfort and Eco modes. There's a control-arm suspension in front and a rear integral axle suspension.
The XC60 shares the Sensus Connect system and 9.3-inch touchscreen with the 90 series, but it has been updated with larger fonts and simpler navigation based on user feedback. 
Runners-up for Utility Vehicle of the Year were the Honda Odyssey and the Alfa Romeo Stelvio.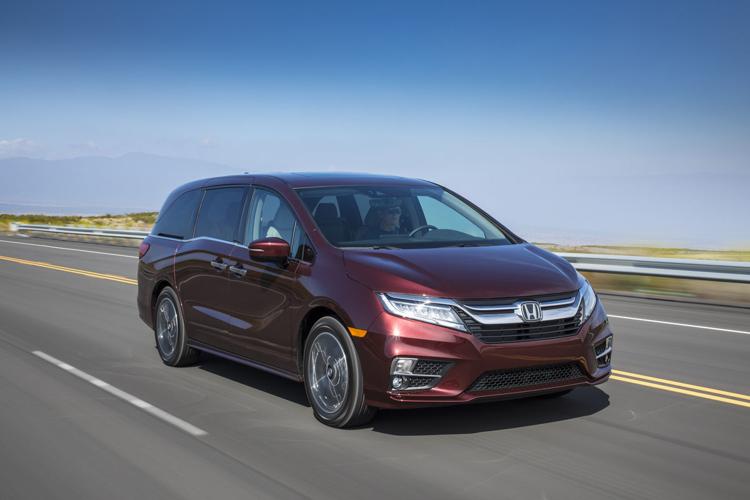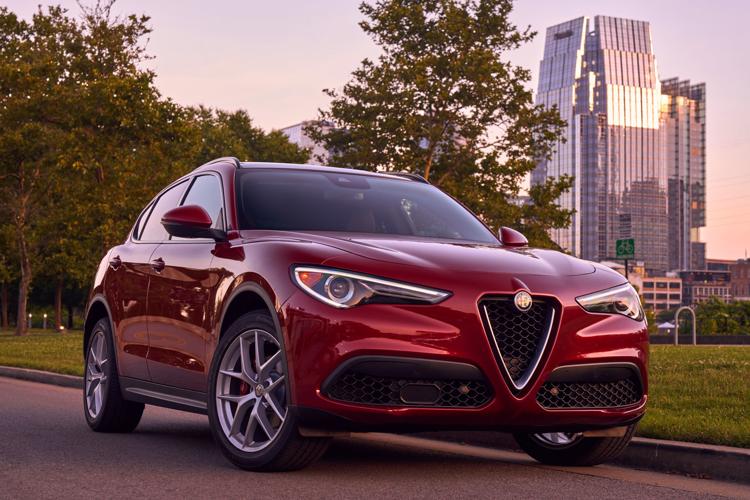 Honda's acclaimed minivan is frequently an innovation incubator, and this model is no exception with Cabin Watch and Cabin Talk. The former lets parents keep an eye on middle- and third-row passengers even those in rear-facing child seats, while the latter broadcasts front-row voices of authority over the rear speakers or headphones.
The LX model comes with front-wheel drive, automatic transmission, and a 3.5-liter, 212-horsepower V-6.
"Anyone shopping for a minivan should consider the Odyssey," said Ralph Fine, general manger at Bosak Honda in Highland. "The 2018 Odyssey has enough space for all your stuff, whether you're going on vacation or today's soccer game. And the new, unique Magic Slide seats allow for even more flexibility with carrying passengers and cargo."
Top crash test scores and a variety of advanced safety features make the Odyssey a great choice for a family vehicle. Confident performance won't leave the driver bored, either.
People think sexy Italian car brands should stay away from SUVs are usually the ones who leap to their feet in joy when they see the Alfa Romeo Stelvio. The injects the luxury crossover with personality, verve, and panache. It's a SUV with glamor.
The Stelvio's intimidating fascia and Scudetto triangular shield communicates its purpose in no uncertain term.
The muscular and taut body-side sheet metal powered by a turbocharged 2-liter, 280-horsepower turbo 4 looks fast just standing still. The sculpted fastback-tapered tailgate looks busy but marvelous. The Stelvio is what you would expect from a design studio that won't allow function to compromise form.
Honda Clarity alt-fuel trio takes Green Car of Year honors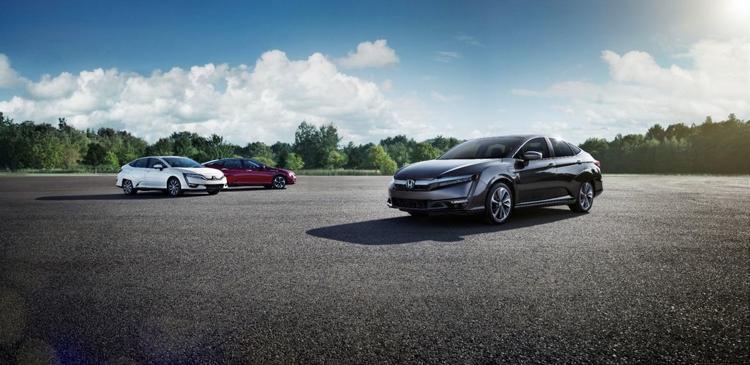 The 2018 Honda Clarity lineup, comprising a plug-in hybrid, electric, and fuel cell, has been recognized as the 2018 Green Car of the Year by Green Car Journal.
Green Car Journal recognized Clarity at the Los Angeles Auto Show in November, citing its appealing design and sophisticated, well-equipped, spacious interior.
The magazine added that it's the only model to offer Plug-in Hybrid, EV and hydrogen Fuel Cell. In addition, the hybrid, with a range of 47 miles on a full charge, is among the top three in range among sedans, behind the BMW i3 REx and Chevrolet Volt. 
"We really feel that Honda hit a home run with the Clarity series," said Ralph Fine, general manager at Bosak Honda in Highland. "There is a perception among some potential buyers that electric vehicles aren't sporty, exciting, and fun to drive. One good look and you'll see that the Clarity series blows that perception right out."
Fine said Clarity is a sporty midsize four-door. "First, the fact that it's a mid-size car means families can take advantage of the fuel efficiency and still have plenty of room. Second, the sporty, sleek look eliminates the perception of a box."
Behind the wheel, the Clarity is punchy, with 232 lb.-ft. of torque, offering a jolt at takeoff and plenty of pep while passing. There is a seamless transition when the electric motor, operating at low speeds and under light loads, switches to the gas engine under heavier use and at highway speed. That's when the 4-cylinder engine is at its most efficient.   The motor can be charged from home overnight, or a level 2 charger will juice it up in about three hours.
In addition, every Clarity comes with Honda Sensing, the carmaker's highly rated suite of safety and driver-assist technologies that include include a collision avoidance braking system, adaptive cruise control, lane keeping assistance, and road departure mitigation system.
Technologies that Clarity Plug-in Hybrid uses to maximize efficiency and range include three driving modes (econ, sport and normal). A regenerative braking system allows the driver to adjust the amount of braking energy captured with the flip of a paddle.
"The Clarity's versatility means it's the perfect car for driving around town running errands or going on the highway to visit family," Fine said. "Honda designed a series of options — between fuel cell, electric, and hybrid — to meet all different driving needs."
The Clarity series is at the forefront of Honda's initiative of having electrified vehicles comprise two-thirds of its global sales by 2030.
"Honda has always been an innovative company that stretched the boundaries with their vehicles," Fine said. "The Clarity is the next example of their quality technology combined with luxury and style."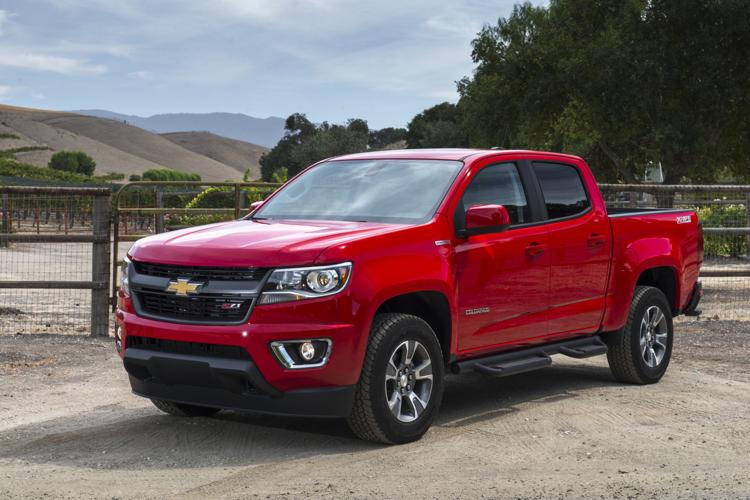 Green Car Journal named the Chevrolet Colorado as the magazine's 2018 Green Truck of the Year. Not only is the pickup small and more fuel-efficient than full-size trucks, it also offers a turbodiesel for up to 30 miles per gallon on the highway.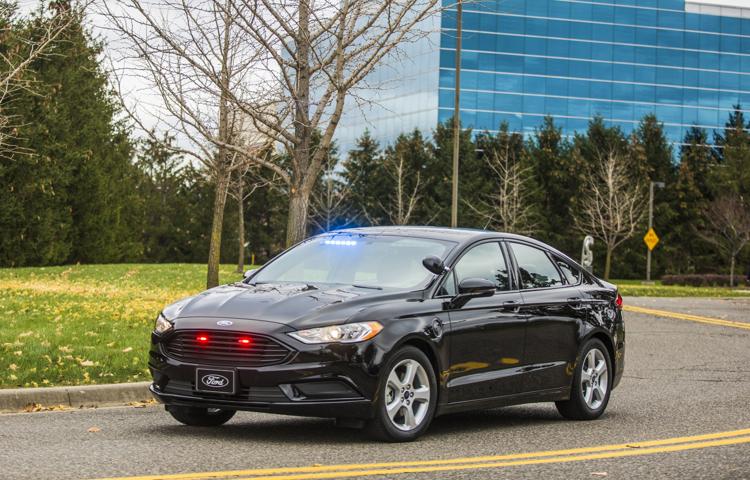 In addition, the Ford Police Responder Hybrid, a modified Ford Fusion Hybrid, was named 2018 Commercial Green Car of the Year.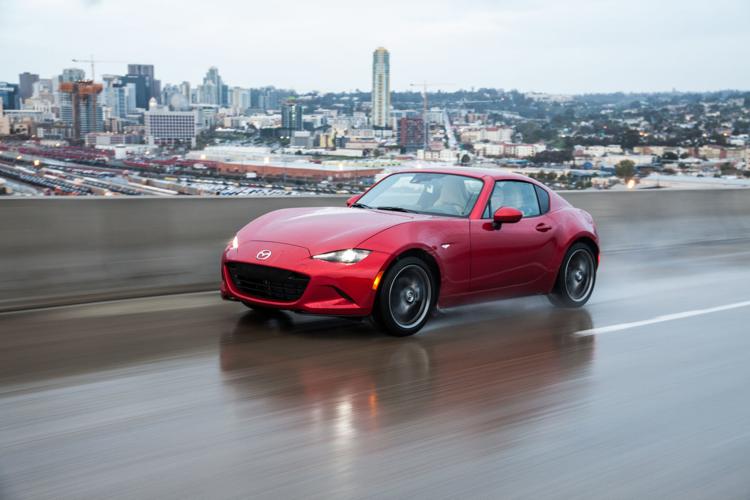 The magazine added a new category this year, naming the Mazda MX-5 Miata as its first 2018 Performance Green Car of the Year.
Motor Trend car, truck, SUV of the year
Motor Trend magazine has been naming a car of the year since 1949, using test-drive reviews from editors and contributors.
In 1979 it added Truck of the Year to acknowledge growing popularity of the workhorses of the automotive world. 
By 1999, sport-utility vehicles were added to the podium.
For 2018, the awards are: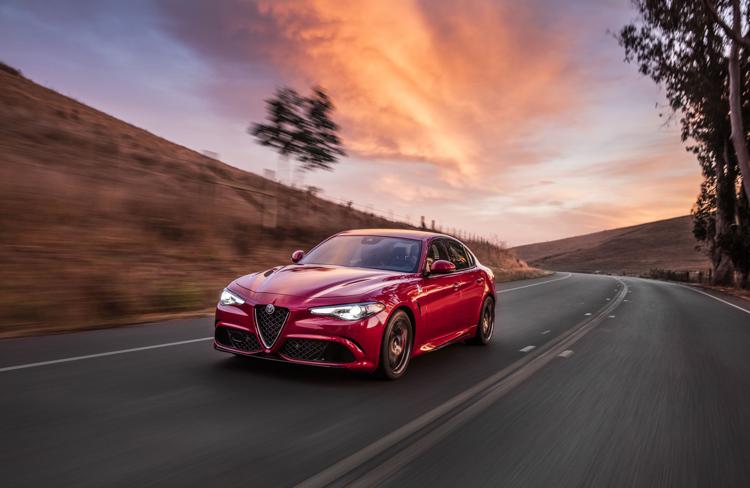 Car of the Year: Alfa Romeo Giulia
Fast, fun and responsive, Giulia even in its $38,000 base form out-BWMs  BMW as an ultimate driving machine, according to the judging panel. 
Runners-up: 
Porsche Panamera, Lexus LC, Tesla Model 3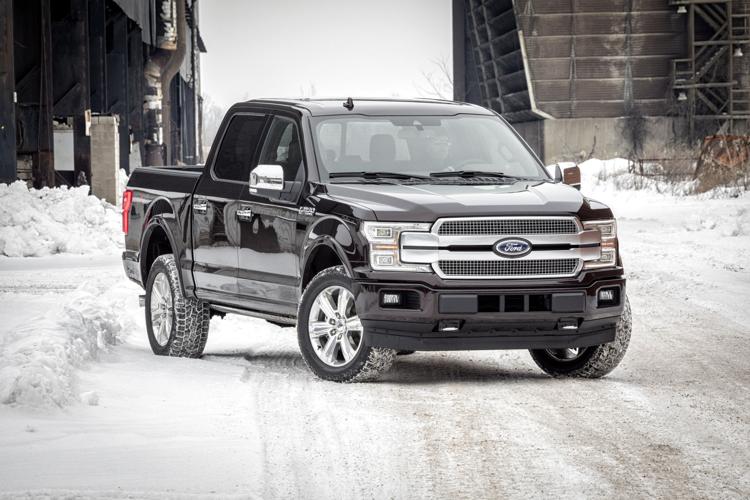 Truck of the Year: Ford F-150
Three years after going to a much-debated all-aluminum body, F-150 is hitting on all cylinders: Style, steering, and appointments, including a user-friendly infotainment system, according to the judges.
Runners-up: GMC 3500 HD Denali, Chevrolet Colorado ZR2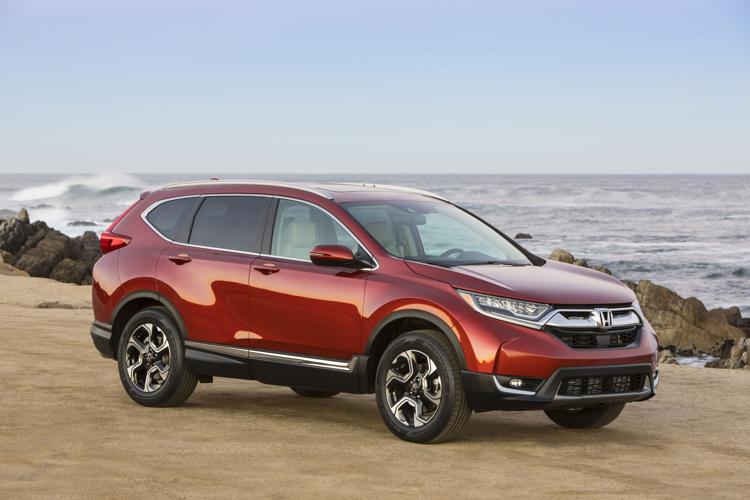 SUV of the Year: Honda CR-V
With a keen attention to detail and the desires of its customers, CR-V has captured its second SUV of the Year honors putting function over form and keeping ride and handling crisp, according to the judges. 
Runners-up:
Volvo XC60, Volkswagen Atlas, Alfa Romeo Stelvio
If You Go: 2018 Chicago Auto Show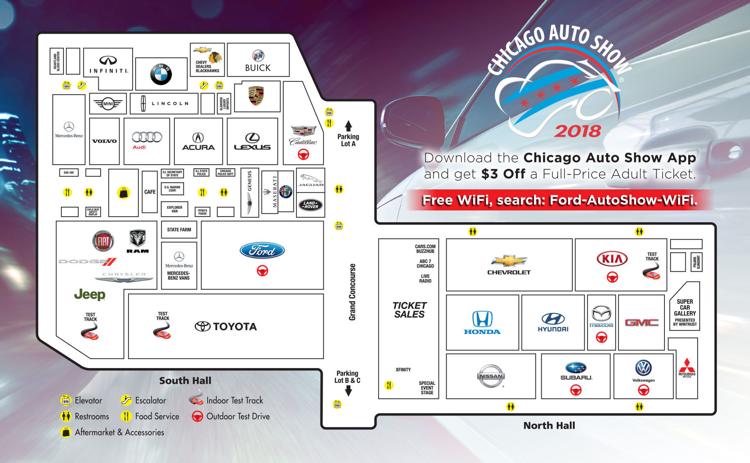 When: Feb. 10-19
10 a.m.-10 p.m. Feb. 10-18
10 a.m.-8 p.m. Feb. 19
Where: McCormick Place North and South, 2301 S. King Drive, Chicago 
Parking
McCormick Place lots A & C $23
McCormick Place lot B $15.
$10 after 6 p.m. in all McCormick Place lots
Saturdays, Sundays and President's Day (Feb. 19), the Chicago Auto Show will offer free shuttle bus service to and from the Millennium Park and Millennium Lakeside Garages. On these days only parking rates at Millennium Park are $18 per 12 hours with validation, provided as you exit the shuttle. 
Public transportation
The South Shore Line provides train service to McCormick Place on weekends. In addition, it will stop select weekday trains at the McCormick Place station. Check its website for details mysouthshoreline.com.
Admission
$13 adults
$7 seniors 62 and older, children 7-12
Free children 6 and younger accompanied by a paying family member
Special events
Women's Day Feb. 13. Women admitted for $7 with manufacturers offering special programs on the purchase, leasing, and maintenance of cars.
Chicago Auto Show Food Drive: Wednesday through Friday, Feb. 14-16. Patrons who bring three cans of food will receive a coupon for a $7 adult admission. All food will be donated to A Safe Haven Foundation.
Telemundo Hispanic Heritage Day Feb. 16.
Family Day Feb. 19
More info: chicagoautoshow.com