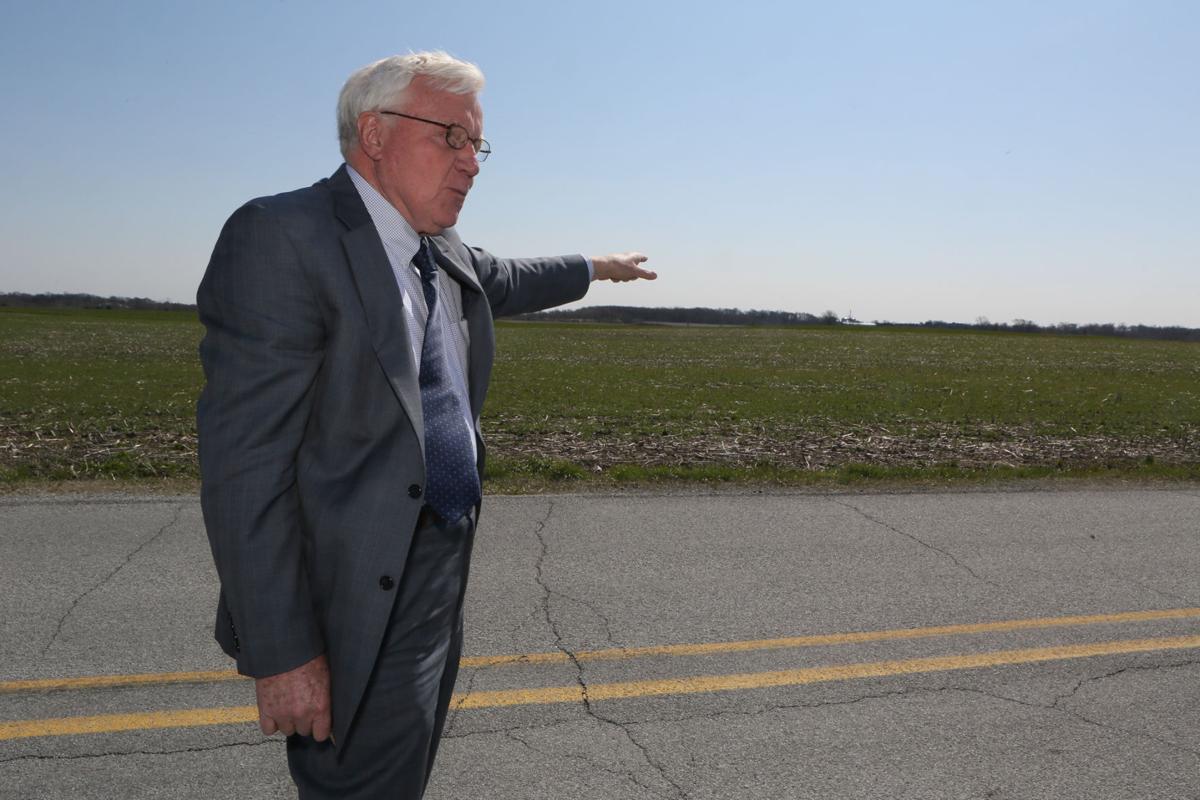 The federal agency charged with regulating railroads has told Great Lakes Basin Transportation that it needs to detail alternatives to its preferred alignment for a proposed freight railroad around Chicago.
The Surface Transportation Board's Office of Environmental Analysis instructed the company in a July 5 letter to submit alternative alignments — or explain why there aren't any — along its 278-mile route from LaPorte to Milton, Wisconsin.
"We are proceeding to respond to the board's inquiries," railroad counsel Michael Blaszak said Thursday.
The Great Lakes Basin Rail Line would serve as a bypass around Chicago, where congestion can cause a freight-rail trip through the city to take as long as 30 hours, according to the company.
The letter, signed by agency Director Victoria Rutson, said that more than 3,500 comments have been submitted regarding the proposed project since scoping meetings were held this spring. Comments will continue to be received through Friday.
Many of the comments suggest alternative alignments, according to Rutson's letter.
"The alternatives include using underutilized rail routes and existing transportation corridors that, in the commenters' view, could minimize impacts to farms, homes, and businesses that would result from construction of the GLBT's proposed route," Rutson wrote.
The Porter County Commissioners, who have registered their opposition to the railroad, are scheduled to discuss an alternate route at their 1 p.m. meeting Tuesday. The agenda includes a presentation by Bob Cauffman, a member of a citizens group fighting the railroad.
Railroad Chairman Frank Patton and President Jim Wilson have said throughout the early stages of the planning process that Great Lakes Basin Transportation's intent is to minimize the railroads impact on property owners along its route.
"We definitely want to be good neighbors," Wilson told The Times Editorial Board in May.
The alternatives GLBT will submit to the Surface Transportation Board will be included in a draft Environmental Impact Statement, the next step in the planning process.
Environmental impact statements generally include several alternatives — including a "no build" option — as required by the National Environmental Policy Act.
The environmental study can't move forward without detailed alternatives, according to Rutson: "(I)t appears that consideration of one alignment may not allow the Board to meet its obligations under NEPA in this case."