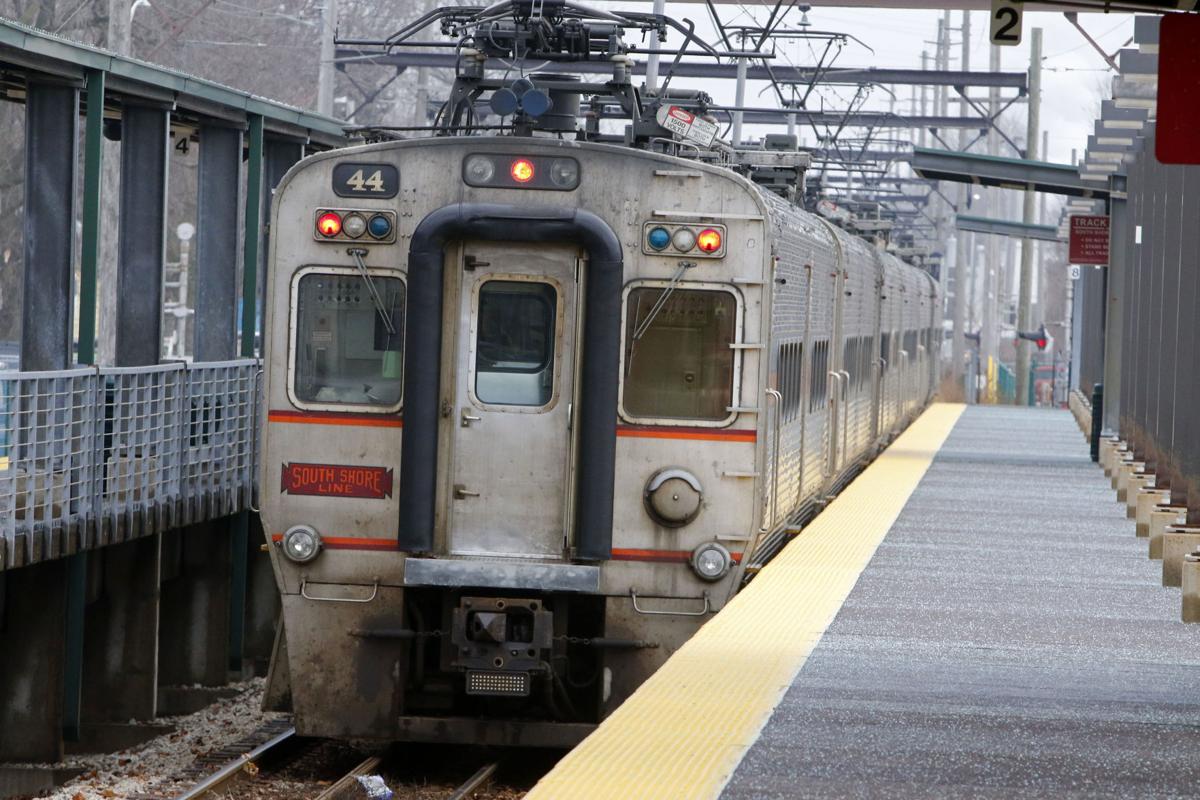 Construction is poised to begin in October on the eight-mile West Lake extension of the South Shore commuter rail line between Hammond and Dyer, notwithstanding the coronavirus pandemic.
South Shore Line President Mike Noland told board members of the Northwestern Indiana Regional Planning Commission Wednesday the South Shore soon expects to finalize a grant agreement with the Federal Transit Administration that will move the long-sought project to the final stage of development.
"We are on a fast track to receive a full-funding grant agreement from the FTA. Our target for that is the end of September, and we're working diligently to make that happen," Noland said. 
"Construction would immediately start, would finish up in late 2024, and we'd start revenue service in early 2025."
The potential $355 million federal Capital Improvement Grant would round out funding for the estimated $933 million West Lake project, which also is financially supported by the state of Indiana and many Region communities.
Noland said the strong backing of the state and local governments, along with plans to construct transit-oriented developments in special taxing districts adjacent to the new stations, has distinguished the West Lake project in the eyes of federal transit officials.
"The FTA is keenly aware of what we're doing with the Transit Development Districts and that the local support is tied to the transit-oriented development growth," Noland said. 
"So those are some key things that separate our projects from other projects around the country, and has really fast-tracked us ... through their system."
Noland said the rail project also got another boost when President Donald Trump unexpectedly tweeted in May that the U.S. Department of Transportation was providing a $100 million advance on the expected full-funding grant agreement for West Lake.
"That was a very big shot in the arm for the project," Noland said.
The new commuter rail line will run from the Illinois-Indiana border in north Hammond, eight miles down the Monon corridor to Main Street on the Munster/Dyer border, just west of Columbia Avenue.
There will be four stations: A new Hammond Gateway Station located about three blocks west of the city's current South Shore station, a second Hammond station at 173rd Street, a station at Ridge Road in Munster, and a station adjacent to the final stop at Main Street.
Noland said there will be 12 daily through trips — six in the morning (five into Chicago and one outbound), and six in the evening (five outbound, one inbound) — along with 12 off-peak trips connecting to the existing South Shore Line at the Hammond Gateway Station.
The commute time in the 32 fully refurbished stainless steel West Lake rail cars will be 14 minutes from Munster/Dyer to Hammond Gateway, and a total of 47 minutes to Millennium Station in downtown Chicago, Noland said.
Plans show each station will have parking, drop-off areas, pedestrian and bicycle access, and extensive landscaping — "Everything is designed with sustainability in mind," Noland said.
The South Shore already has acquired 100 of the 157 privately-owned properties needed for the project, with very few requiring condemnation.
"The Federal Relocation Act is very beneficial to property owners. We've been treating them very fairly," he said.
Noland also said planning and preparations for the West Lake project have not negatively been impacted by COVID-19, even though ridership on the existing South Shore Line between Chicago and South Bend only is at 17% of pre-pandemic levels — triple last month's ridership.
"COVID-19 is not slowing down our projects at all," he said. "We are deemed essential projects, both our day-to-day activity and the project development activity. So we have not had any COVID-19 slowdowns to date."
The Northern Indiana Commuter Transportation District, which operates the South Shore Line, also is continuing to move forward with design plans for double tracking the current rail line between Gary and Michigan City to speed commutes to and from Chicago.
Nicole Barker, manager of the Double Track NWI project, said NICTD anticipates applying for a federal grant commitment in March 2021, with approval and the start of construction planned for July 2021, and double-tracked service beginning in late September 2023.
Once completed, she said travel times to downtown Chicago are expected to drop from 1 hour, 9 minutes at Gary's Miller station to 50 minutes on a regular train and just 43 minutes on an express.
Standard service from Portage/Ogden Dunes and Dune Park will be an hour or less, while the current 1 hour, 41 minute trip from 11th Street in Michigan City will shrink to 1 hour, 15 minutes on a regular train and only 67 minutes on an express.