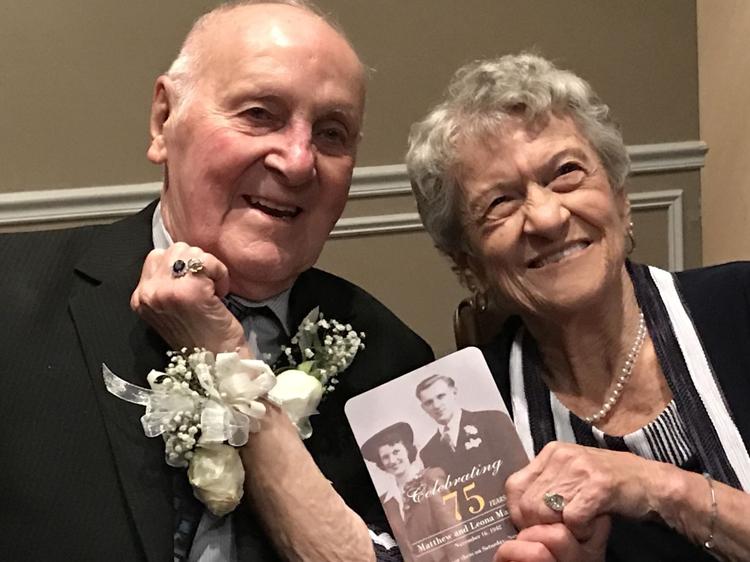 On Nov. 16, Matthew and Leona Macocha, of Dyer, celebrated their 75th wedding anniversary.
Their five children and their spouses, 15 grandchildren, 24 great-grandchildren and about 60 friends and family members surprised them with a belated "wedding" reception at the American Legion Hall, Post 330 in Calumet City on Nov. 18.
The happy couple were married on a Monday afternoon at St. John the Baptist Catholic Church in Whiting and never had a celebratory party until 75 years later! After attending mass the entire group enjoyed a Polish style buffet and danced to Big Band and Polka music. Matt and Leona were overwhelmed with love and happiness!