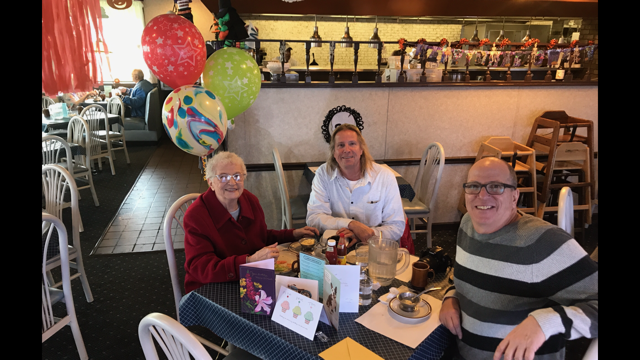 Mary Nitz, of Calumet City, celebrated her 87th birthday on Oct. 26. What makes it even more special is her son, David, also celebrated his 61st birthday along with her son, Tom, who celebrated his 58th birthday. All three were born the same day!
They celebrated this special day at Aunt Sally's in Calumet City.
It was the first time celebrating on the actual date in about 15 years due to Tom living in Arizona.