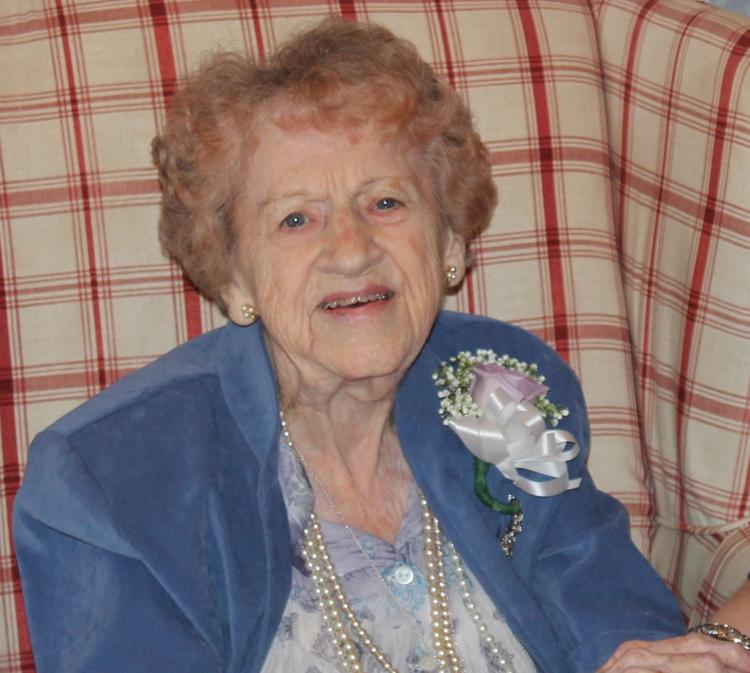 Valparaiso resident LaVanche West celebrated her 100th birthday with a reception Sept. 9 in the Maki Ballroom of the Old County Courthouse in Crown Point.
A retired teacher, Flora Clemma Roselma "LaVanche' Woodruff was born Sept. 9, 1917 in Foresman, near Brook, Ind., in Newton County. The family eventually settled in Terre Haute. The daughter of Nellie and Samuel Woodruff had a twin brother, Bud, who died in 2014. Four older brothers are also deceased.
In 1944, the centenarian married Gale West, and the couple was married 64 years before the husband's death in 2008. The couple's one son, Gary West, was born in 1946 and died in 2011. He had no children.
A teacher for 36 years, LaVanche West taught in several communities in Indiana and Illinois, including 11 years in Crown Point and 13 years in Valparaiso.
A woman who still hand-writes more than 125 Christmas cards, West works on genealogy and has written four books on her family line. The Valparaiso Woman's Club named West its Woman of trhe Year in 2008.