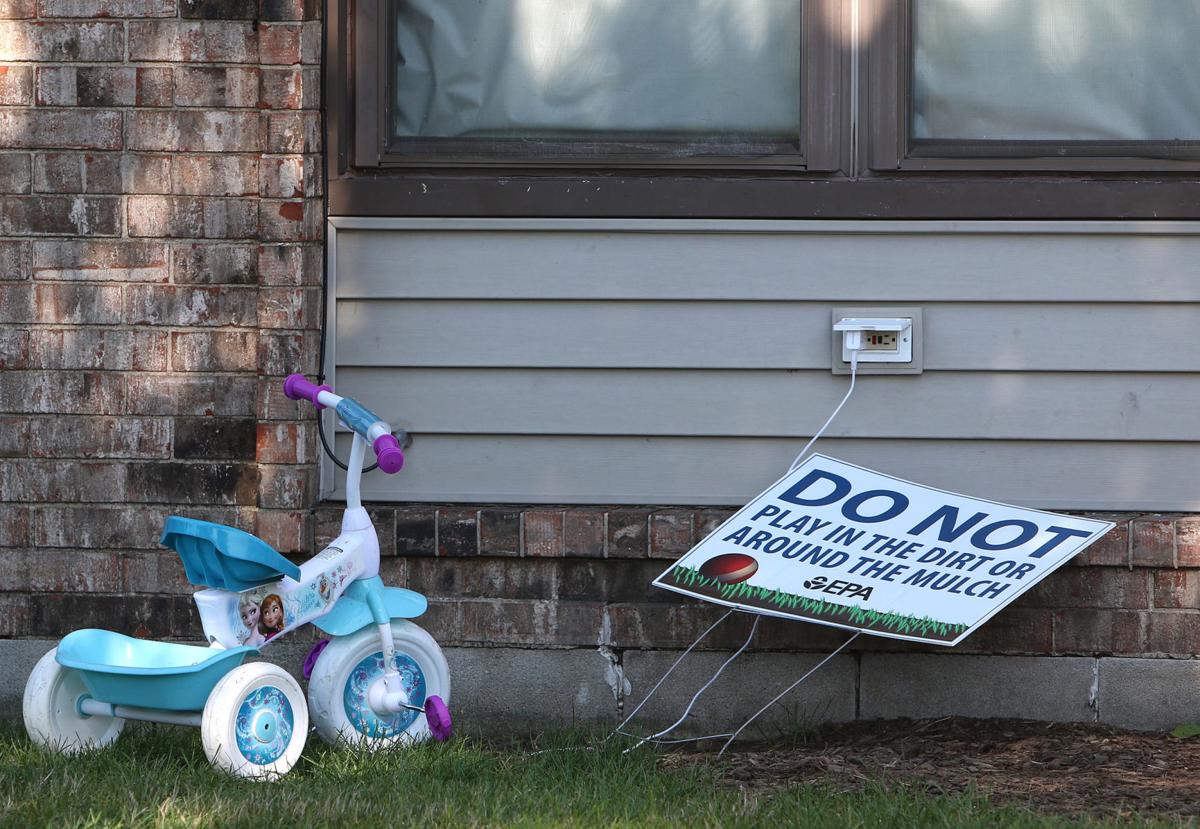 EAST CHICAGO — A community group has asked the U.S. EPA to do more to protect residents' health before approving a work plan for the ongoing cleanup in the lead- and arsenic-contaminated USS Lead Superfund site.
The East Chicago Calumet Coalition Community Advisory Group recently sent a letter to the Environmental Protection Agency calling for the federal agency to clean indoor dust at all homes within the site, rather than only those where soil contamination exceeds its screening levels.
The CAG also wants EPA to follow a more protective standard for lead in indoor dust and provide more meaningful dust sampling reports to residents.
"Despite U.S. EPA Administrator Scott Pruitt's announcement that the site required 'immediate and intense action,' residents at the USS Lead site continue to be exposed to lead and arsenic in their homes," the letter says.
A spokeswoman at EPA's Region 5 offices said the agency has received the letter and is reviewing it.
"Hundreds of homes that may have indoor lead and arsenic dust at unsafe levels are excluded from the current testing program based on the fact that U.S. EPA deemed that their soil does not require remediation, despite the fact that residents may have tracked contaminated soil into their homes, had dust blown in their homes due to excavations at neighboring properties, and experienced basement seepage that leaves contaminated dust behind," the letter says.
The CAG cited two cases where indoor dust lead levels exceeded screening levels while levels in soil outside did not.
"As U.S. EPA knows, the environmental justice community has been disproportionately impacted by the long-term exposure to toxins," the letter says. "Removing some sources of lead and arsenic in the community, while leaving others and downplaying their importance, does not promote environmental justice.
The CAG accused EPA of failing to revise and adapt its protocol to address contaminated dust and adequately protects residents' health.
EPA decides when to clean inside homes by measuring the concentration of lead and arsenic in dust. However, the scientific community believes lead loading information — rather than concentration alone — must be assessed to correctly understand the risk to human health, the letter says.
The CAG urged EPA to lower its post-cleaning lead standard for dust from 25 micrograms per square foot. The Agency for Toxic Substances and Disease Registry has recommended 20 micrograms per square foot at other sites, and the U.S. Department of Housing and Urban Development's standard is 10 micrograms per square foot.
The group also urged EPA to provide more meaningful dust sampling results. Residents cannot compare apples to apples because EPA's letters present them with a concentration measurement, in parts per million, before cleaning and a loading measurement, in micrograms per square foot, after cleaning, the letter says.