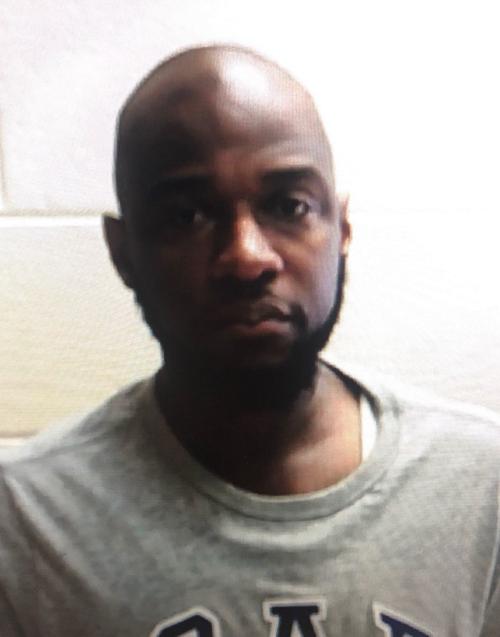 A Gary councilman warned a 14-year-old boy found in the politician's stolen Lexus that the teen's mom would be getting him back "in a (expletive) body bag," according to a recorded 911 call obtained by The Times.
"You're going to talk (expletive). You're going to talk," Gary City Councilman Ronald Brewer can allegedly be overheard saying during a 43-minute 911 call he placed to dispatch Sunday night.
Brewer, Gary's council president, called 911 at 6:55 p.m. Sunday to report his car was stolen the day before and that he tracked down the alleged suspects in East Chicago, according to police and Lake County E-911 records.
WARNING: The following audio clips contain explicit language.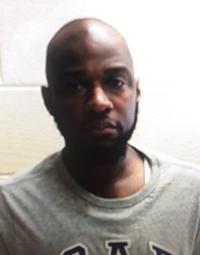 Brewer was arrested later that night by Gary police outside his house, but has since been released after a 48-hour hold as East Chicago detectives continue to pursue criminal recklessness and kidnapping charges against him.
He is accused of tracking down his stolen vehicle, firing a gun at the teens and taking a 14-year-old boy against his will into the city of Gary, rather than allowing police to handle the situation, police records show.
For several minutes in the recording, Brewer can be heard telling the dispatcher a turn-by-turn narration of his pursuit of the suspects as they drove southbound on Indianapolis Boulevard.
According to East Chicago detectives, Brewer pursued the teens in the Lexus and shot at the Lexus at one point.
Based on the duration of Brewer's 911 call, it appears Brewer stopped communicating with the dispatcher but didn't hang up the phone after he exited his vehicle to pursue the teens outside the Luke gas station, 5659 Indianapolis Blvd.
"Hello?" the dispatcher asks several times throughout the call attempting to get Brewer back on the line.
"Come on, we got one. Let's roll," Brewer can be heard saying at one point.
"He's trying to take him somewhere," the dispatcher announces, listening in.
A separate 911 call placed by Brewer's wife places them at the Luke gas station, 5659 Indianapolis Blvd. in East Chicago about 7:10 p.m. The recording indicates Brewer's wife warns the teens not to leave until police arrive.
"Stay right here. I'm not playing with you. Don't walk out the door. Stay right there. We're not getting out until the police come," his wife states.
During the call, she asks people outside the gas station to assist her in keeping the juveniles on site until police can arrive.
A third 911 call was placed at 7:12 p.m. by a Luke gas station employee.
"Hi, I was wondering if you could get an officer to Luke on 5695 Indianapolis. There's a customer here stating that two young men stole her husband's car. And it was starting to get pretty serious. I was wondering if you could send an officer with, like, quickness?" the female employee can be heard saying.
Throughout the majority of Brewer's 911 call audio, Brewer accuses the teen repeatedly of stealing his car and using his credit cards.
"Y'all went to McDonald's. Y'all went to Taco Bell. … Where my phone at?" Brewer asks.
The teen repeatedly tells Brewer some friends gave him a ride in the car, that he didn't know the car was stolen and that he's not from the area.
"I don't even know how to drive a car," the unidentified teen says at one point, according to the 911 audio.
About 14 minutes, 32 seconds into the call, Brewer allegedly said: "Man, I'm thinking about popping the (expletive) out of your (expletive)."
"Do you know I work for the (expletive) government?" Brewer later adds.
"Please …" the boy can be heard saying.
About 23 minutes in, Brewer tells the boy: "I need my phone. I need my (expletive) ID. I need my credit cards. I need all my (expletive). I'm so (expletive) mad, man. I'm trying to work with you."
Defense attorney Scott King said the belief Brewer fired a weapon or possessed a weapon is "pure speculation" at this point.
East Chicago Deputy Police Chief Jose Rivera said the city's ShotSpotter technology indicated gunshots were fired near 145th Street and Indianapolis Boulevard.
A single bullet hole was found in the trunk of the Lexus that Brewer was pursuing, indicating shots were fired at the rear, Rivera said.
Rivera said the incident began in the 4200 block of Indianapolis Boulevard, where East Chicago officers responded to a report of a stolen vehicle.
Police were then informed from dispatch that Brewer and his wife were pursuing the stolen vehicle and that they already were several blocks away from the original location.
Brewer and his wife allegedly pursued the teens another nine or 10 blocks to a gas station near the intersection of Michigan Street and Indianapolis Boulevard, where the teens bailed and Brewer detained a 14-year-old boy, Rivera said.
Rivera said Thursday police were working to secure a warrant for Brewer's home.