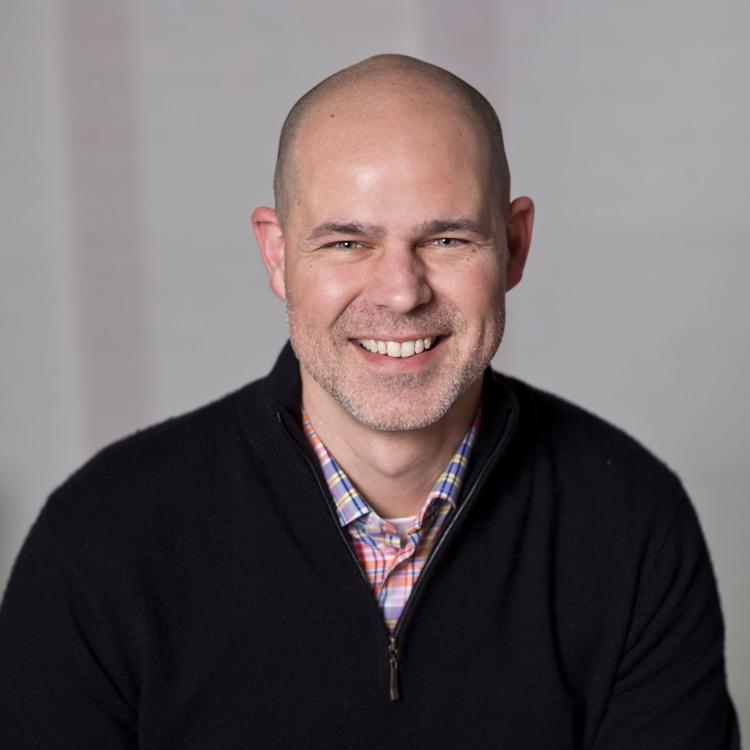 Occupation: Executive Coach
Political Party: Democrat
Municipality Running In: Munster
Political/Relevant Experience: More than 20 years work experience. Thirteen years as a management consultant specialized in helping multinational companies improve their financial performance. Four years as the Head of Learning & Development for North America at a leading strategy consulting firm, Booz & Company. Currently in fourth year as an executive coach supporting top leaders at PwC, a leading accounting and professional services firm.
What do you like best about your city or town?: Munster is a town of good people. It is a marvelous community in which to raise a family. It is the kind of place people want to live their entire lives. It has some of the top medical facilities in the state, and it has, in my opinion, the best school system in the state of Indiana. Munster consistently produces whole-hearted, productive, upstanding citizens who go out into the world and make a difference for their families, their businesses, and their community. In its own subtle way, Munster is a future-oriented town that is well positioned to benefit from the change that is already coming our way.
Have you signed, or plan to sign, the Shared Ethics Advisory Commission pledge?: Yes
What is your level of financial expertise?: For more than thirteen years, I worked as a management consultant to some of the world's largest corporations. My area of expertise in that field is strategic cost-based transformation, or what we call "fit for growth." In this work, I have helped companies across the US and Europe turnaround their financial performance when they were facing their toughest market challenges. I specialized in working with the senior executive leaders of Finance, Human Resources, IT, Real Estate, Legal, Tax, and Treasury to identify the best way to manage their spending.
As the Head of Learning & Development, I was responsible for a $1.6M annual budget and in charge of delivering all of the firm's training.
I am currently an executive coach at one of the big four accounting firms, and I coach leaders who spend their lives working in a variety of financial-oriented fields including tax, audit, mergers & acquisitions, financial risk management.
What are your top budget priorities for your community?: First and foremost, we are facing a $2.8M budget shortfall in 2020 when the circuit breaker tax exemptions expire on Dec 31, 2019. We must apply a thoughtful, strategic approach to find a way to make up for this shortfall without impacting the safety, comfort, and prosperity of our town. My experience in helping multinational corporations face these challenges and get "fit for growth" will inform how the town council works with the town manager to address this critical moment for Munster.
Having a healthy budget is not only about strategic cost management, it is also about generating enough revenue to make the investments we need to in our police, fire department, and infrastructure (eg, sewers, roads, 45th Ave underpass, sidewalks, parks, snow removal, and of course the ever-popular leaf truck) to make Munster work for all our residents. Because the town generates revenue based on the value of our property, the second financial priority of this campaign is focusing on increasing property values. This includes attracting new, desirable businesses, restaurants, and cultural attractions to Munster. This will ensure our residents live in a vibrant community and enjoy increasing value of their homes as new and existing businesses help bring in more revenue.
The third financial priority of this campaign is to ensure that the massive wave of development that is coming to Munster in association with the train is done with the best interests of Munster's residents in mind. The west lake corridor project is being decided at the state and federal levels, but it will have an enormous impact on the life of Munster residents for generations to come. Decisions that are made today will have financial implications for decades, and it is critical that we build trust-based relationships with the Regional Development Authority (RDA), as we will partner with them on zoning and permitting. My experience working with and coaching senior executives in the corporate world will be valuable in representing the town's residents to this large, powerful organization.
What is your five-year vision for your community?: Five years from now, I see us as a town that has embraced the change that is coming while we have preserved what makes us great today. We will continue to have the best schools in the region. We will have found new, innovative ways to partner with our neighboring communities to make life better for everyone in the region. Our residents of all ages will be living lives that are fulfilling and vibrant. It will be easier to commute to Chicago, and there will be more reasons to work, play and be social locally. Traffic will be flowing more freely, our parks will be well-kept and full of children laughing, playing and learning. Our life-long residents will continue to have access to some of the best medical care around, and everyone will have a sense of belonging in town...even the occasional fox.
What else would you like to tell us?: I am a product of Munster. I was born and raised here, and I got an amazing start to life by attending Munster schools and living in the town. After graduating from Munster High School in 1994, I went to Purdue University West Lafayette to study engineering, then moved overseas to live with my wife in her native Amsterdam and build my career in consulting. In 2013, we decided that Munster would be the ideal place to raise our daughters, both of whom will be attending Elliott Elementary School in 2020.
I am running for town council to ensure that Munster remains the kind of town that gives people amazing starts to their lives. I also recognize that we are living in a world that is changing faster than we have ever before seen. I am confident that my business and technical skills coupled with my devotion to learning and building connected relationships will help us make Munster even stronger in the future. I aim to do all of this out in the open. I believe that democracy requires involved constituents. If residents don't know what is going on and it isn't easy for them to voice their opinions, democracy isn't serving them well. I am committed to finding new ways to hold conversations with residents from my position on the town council.
It is an honor to be considered by voters for this opportunity to serve the residents of my hometown. Thank you for caring enough to read this profile.