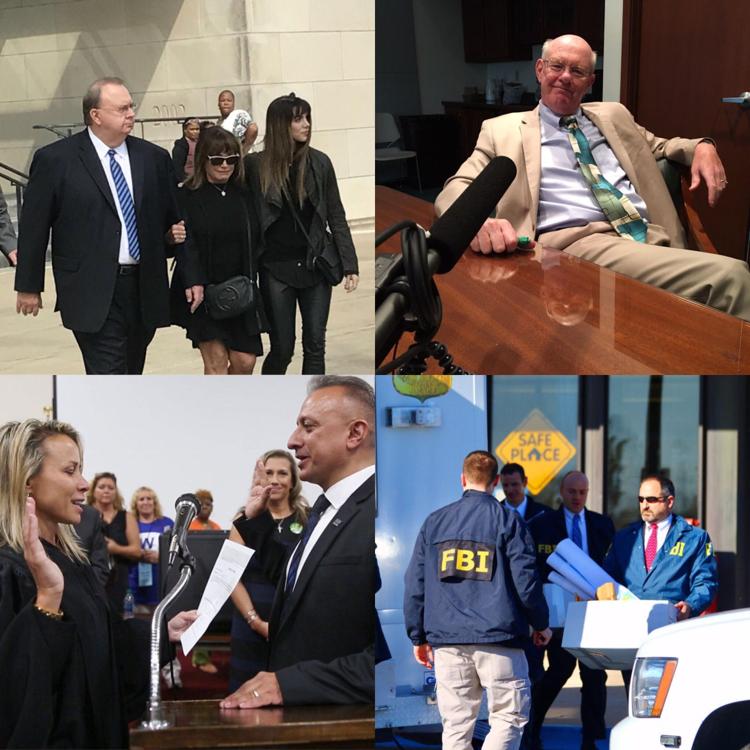 Lake County swore in a new sheriff, Oscar Martinez Jr., on Saturday. He will take over a position that has carried a black eye for the past few months due to the federal indictment of former Sheriff John Buncich.
Buncich's trial was in August. The prosecution presented testimony and evidence from the FBI and informants claiming he accepted bribes in order to grant more work for towing firms. The defense presented its own testimony, featuring community leaders and two truck operators that defended Buncich's name and said they didn't feel pressured to jump through hoops for his favor. In the end, Buncich was found guilty.
In February, Byline examined the chain of events and evidence that brought about the FBI raiding the sheriff's offices and federal indictments against Buncich and Portage Mayor James Snyder. In the latest episode, the podcast follows up on the trial's results, commentary from the prosecution and defense and what it means for Lake County's future.