All of these adorable animals are up for adoption.
Every week, The Times of Northwest Indiana tries out a dish at one of the Region's fine eating establishments. Here's what they've dined on so far.
With all music venues closed for the foreseeable future due to the COVID-19 outbreak, many artists have been turning to internet outlets like …
There are plenty of unique places to dine in the Region. The Times' Eloise Valadez has visited a few. See what she has to say here.
Haven't a clue what to do with yourself this week? We've got 12 suggestions here.
Haven't a clue what to do with yourself this week? We've got 12 suggestions here.
Haven't a clue what to do with yourself this week? We've got 12 suggestions here.
In the new superhero film, the British star reprises his role as Peter Parker/Spider-Man alongside Tobey Maguire and Tom Holland as other iter…
This list offers more than films about Martin Luther King Jr. It offers hope, challenges us with other views and reminds us the journey for eq…
Stacker explores the 100 best movies of all time, as determined by weighted IMDb ratings and Metascores. Only English-language movies released…
This art form has been around in a major way since 1938 when Orson Welles read a fake radio news broadcast adapted from H.G. Wells' "The War o…
Mark Spencer is the new host of Lakeshore Public Media's "Lakeshore Classic Movies" series.
A joint statement posted on the "Aquaman" star's Instagram page Wednesday that he and his wife were parting ways.
Local Scene is a weekly column highlighting music happenings in the Region.
CNN reports beloved rock musician Elvis Costello is removing a controversial song from his catalog. Costello's 1979 song, "Oliver's Army," sti…
The British singer-songwriter released the music video for her new song on Wednesday with the black-and-white clip showing her belting out the…
Clint Black will perform at Hard Rock Live in March.
Organizers released the official line-up on social media revealing that the three will headline the Coachella Valley Music and Arts Festival i…
After two years of cancellations, Bonnaroo has revealed its lineup for this year. Some big-name performers include J. Cole, Tool, Stevie Nicks.
Here are three new album releases to check out in January.

Midwest Express Clinic / Crown Point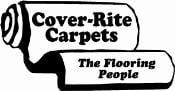 Cover-Rite Carpet & Design Center
In February 2021, actress Charisma Carpenter alleged the director "abused his power on numerous occasions" called her "fat", and asked "if she…
Fictional hospitals make for great television. However, what happens every week on medical dramas is often not what happens in real life.
A follow-up to "How I Met Your Mother" might have happened a lot sooner. "This Is Us" just got in the way.
"She was radiant and beautiful and as happy as ever," the post read. See how Betty White was celebrated on what would have been her 100th birthday.
Hilary Duff leads a fresh ensemble in Hulu's "How I Met Your Father." Fathers have their say, if not always their way, in a moving episode of …
First, Google bosses paid tribute to White's performance as Rose Nylund in the beloved sitcom Golden Girls by displaying animated rose petals …
A film meant to celebrate White's birthday still will screen in 900 theaters across the country. Find out how to see it. Plus, watch a Betty W…