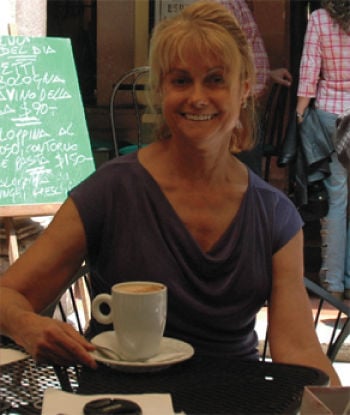 Writer and Times of Northwest Indiana correspondent Jane Ammeson will sign her books at a downtown Highland bookstore Friday.
The East Chicago native will appear between 4  and 7 p.m. Friday at Miles Books, 2819 Jewett Ave. in Highland.
Ammeson, who's also written books about Miller Beach and Brown County, will sign copies of "East Chicago" and "A Jazz Age Murder in Northwest Indiana". "East Chicago" is part of Arcadia Publishing's Images of America series and showcases historic black-and-white photos of the city.
"A Jazz Age Murder in Northwest Indiana" is a true crime book that tells the Roaring Twenties story of how bootlegger Harry Diamond seduced, wed and murdered the wealthy window Nettie Herskovitz. Reviewers on Amazon describe it as a "compelling, fascinating read," "a well researched and edited book" and "an absolutely fascinating true crime story that is brought alive by excerpts from newspapers and photos of the day."
Anyone who can't make it but still would like a signed copy can call 219.838.8700 to reserve one.