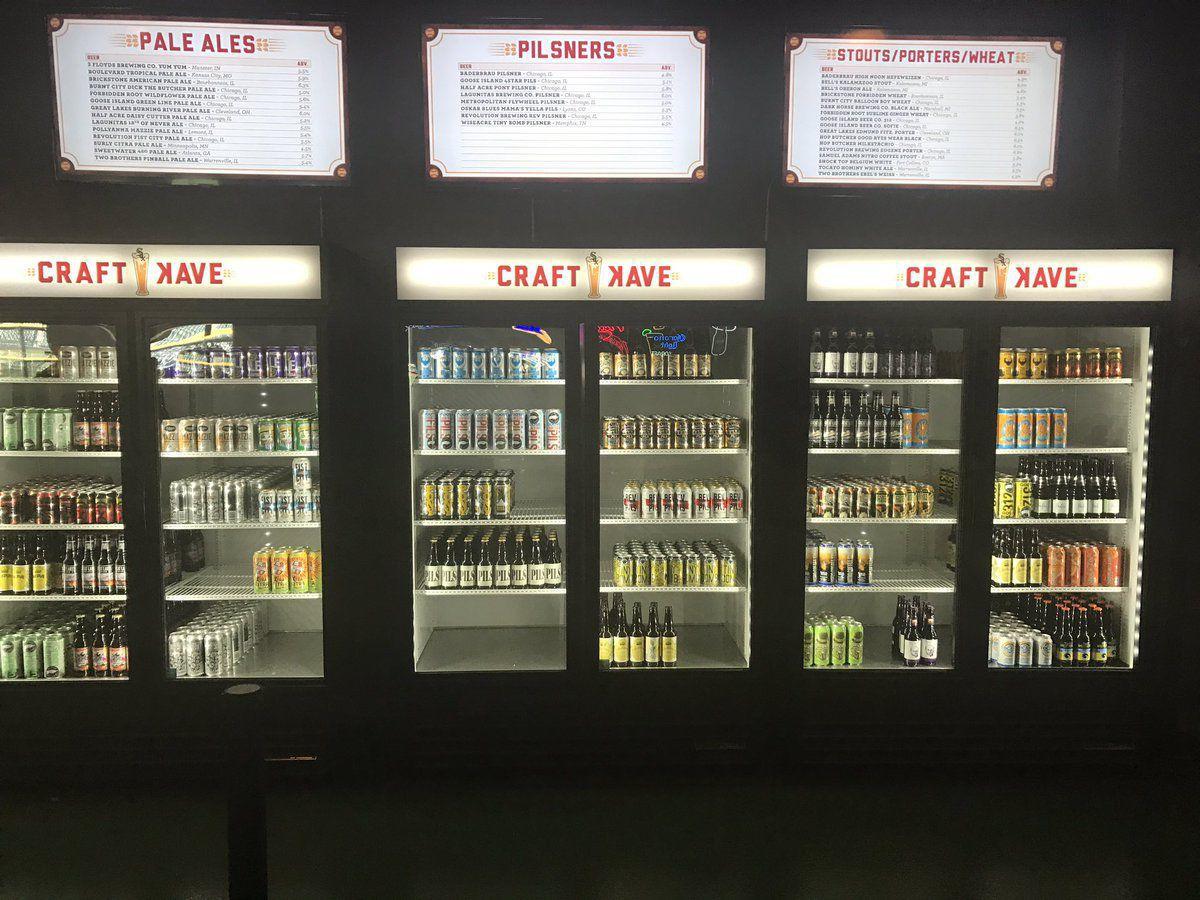 The White Sox first opened the Miller Lite Bullpen Sports Bar by the bullpen in right field in 1996, and they have reimagined it as a craft beer bar 21 years later.
The view is something to behold — it's like you're right on the field. The right fielder is standing right there, and you have his perspective on the field. In the outdoor patio, you're almost right on the grass.
This season, it offers more than a close-up look at the on-field action.
The newly rebranded Craft Kave is by Gate 2 between Sections 107 and 108 — just follow the ramp down to a well-stocked craft beer bar than would rival any in Chicago and Northwest Indiana. It offers 75 different craft beers from 38 craft breweries, said Delaware North at Guaranteed Rate Field Operations Manager Rebecca Spalding.
The menu includes eight craft burgers, pizza, Chicago-style hot dogs, nachos, Italian beef, Italian sausage, fried chicken and ribs.
An attendant stands by the wall of glass beer coolers to recommend food and beer pairings. It's not hard to find the perfect beer when there's a wide selection of lagers, pilsners, ales, fruits, ciders, pale ales, India Pale Ales, wheats, stouts and porters.
The Craft Kave carries an impressively selection of breweries such as Revolution, Baderbrau, Burnt City, Great Lakes, Metropolitan, Bell's, Pollyanna, New Holland, Moody Tongue, Dogfish Head, Off Color and Not Your Father's Root Beer.
Beer costs $8.75 for 12 ounces or $10.75 for 16 ounces.
Spalding said the bar starts to fill up as soon as the ballpark opens an hour and a half before the game, and she recommended heading there to stake claim to a good seat when the gates first open for the day.