Every week, The Times of Northwest Indiana tries out a dish at one of the Region's fine eating establishments. Here's what they've dined on so far.
There are plenty of unique places to dine in the Region. The Times' Eloise Valadez has visited a few. See what she has to say here.
Have you ever wondered what unique drink concoctions exist in NWI? Take a look at this sampling from Region bars, including a few seasonal dri…
A look at where to get some of the best lemon rice soup in the Region.
What's your favorite Region doughnut? We have 10 here to choose from. 
Mexican cuisine is abound in the Region. Here's a sampling of locations you can check out for your next taco adventure. Is your favorite taco …
You might not know it, but Northwest Indiana has a robust coffee culture. Join us on our coffee crawl of the Region.
Celebrated Russian filmmaker Kirill Serebrennikov is banned from leaving his home country, so he is attending the Cannes Film Festival virtual…
What to watch this week, including "Space Jam: A New Legacy" in theaters and on HBO Max, "Fear Street 1666" on Netflix, a roundup of our favor…
Movie critic Bruce Miller says "Space Jam: A New Legacy" is relying on NBA momentum and celebrity tweets to get it through opening day. The fi…
The film "Public Enemies," which stars Johnny Depp, will be shown July 21 in the ballroom at The Center for Visual and Performing Arts in Munster.
Previews of "Black Widow" in theaters and on Disney+, the second of three "Fear Street" movies on Netflix, a roundup of the best films of the …
Here's a closer look at a couple of new family-friendly films.
REO Speedwagon performed recently at Festival of the Lakes in Hammond.
Anthony Gomes will perform at "Rock the Park" on Saturday.
Christtone "Kingfish" will perform at the Hard Rock Cafe in Gary this weekend.
Local Scene is a weekly column highlighting musical entertainment in the Region.
Porter County Fair begins today and runs through July 31.
Eric Clapton said he won't perform at venues requiring COVID-19 vaccines after a UK announcement that vaccine passports will be mandatory at c…
Singer Eric Clapton has revealed that he will not perform at venues that require proof of vaccination.

Midwest Express Clinic / Crown Point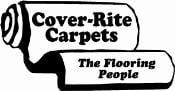 Cover-Rite Carpet & Design Center
Attractions at Walt Disney World and Disneyland are like icebergs. "You're only seeing maybe two percent of the attraction," says Brian Volk-W…
If you have no clue who "Ted Lasso" is, now might be the time to learn.
'Modern Love,' 'VAL,' and more titles are arriving soon.
Critical and Emmy darling "Ted Lasso" returns for a second season of mirth on the soccer pitch. The Olympics officially begin with an opening …
'The Chair,' 'Hit & Run,' 'Sparking Joy,' 'The Kissing Booth 3,' and more titles arrive this month.
Sesame Workshop's first docuseries, "Through Our Eyes," addresses topical issues including climate change and homelessness from a child's-eye view. 
While it features a character from 'American Gods,' it's a stand-alone story, not a sequel or spin-off.