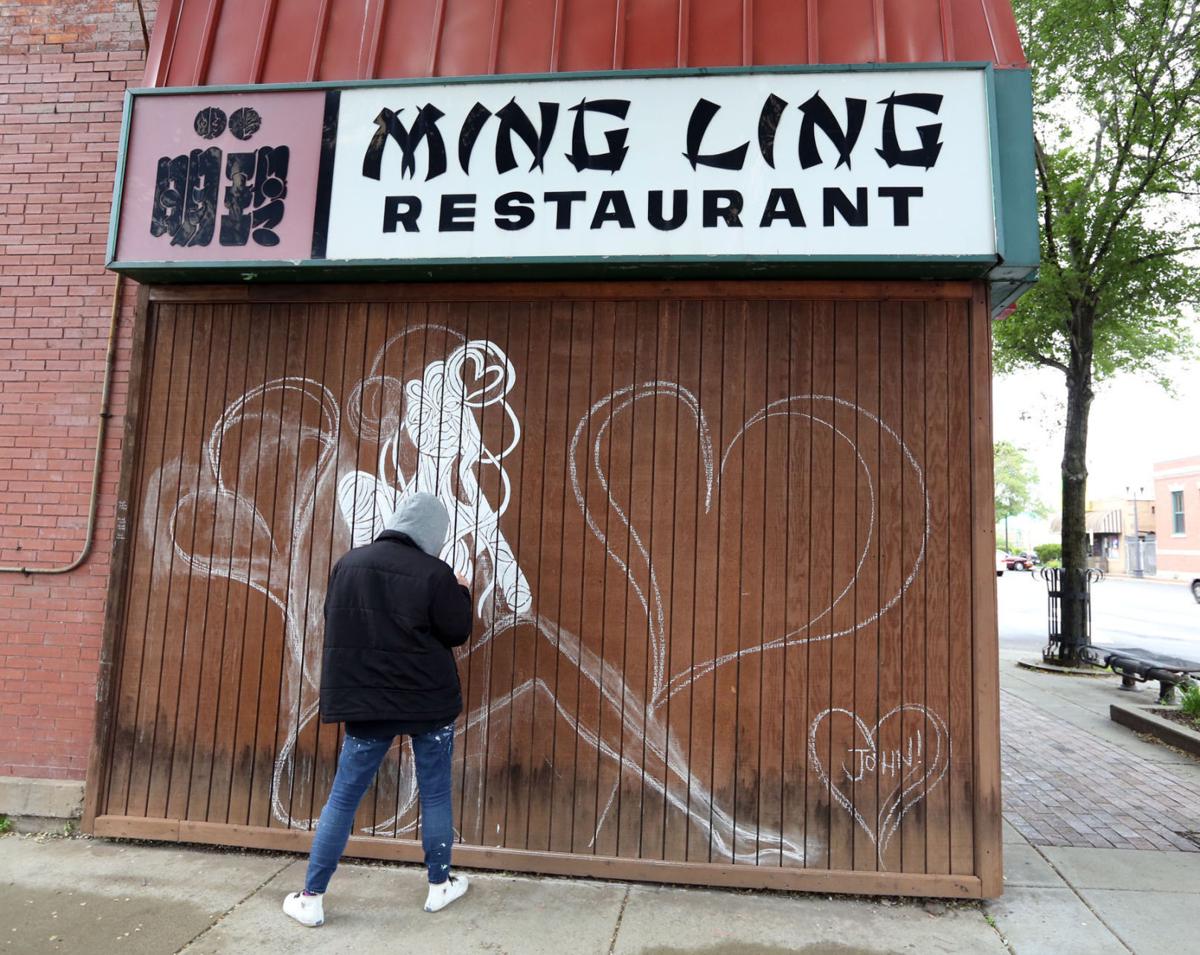 GARY — A developer is interested in tearing down the landmark Ming Ling building on Lake Street in downtown Miller as well as a neighboring building, which would be replaced with a parking lot and sculpture garden.
The Chinese restaurant, the first to open in Gary, closed more than a half-decade ago. Now there's a plan to raze the 106-year-old building it occupied, said George Rogge, Miller Business Association president and local preservationist.
"I plan to bring it up with the staff at the Indiana Landmarks," he said. "If it's feasible that it can be preserved, Indiana Landmarks is in that business. There are grants and things like that. But Indiana Landmarks does not take on hopeless situation."
Rogge has been told the interior is in bad shape because the roof was leaking 10 years ago, to the point where a second-floor tenant had to move out.
"It's a good-looking building," he said. "It's a that era-looking building. There has to be someone in it to make it to work. Having a vacant building with a lot of money in it doesn't do anybody any good. A working building is the only thing I'd like to see."
The Miller Historical Society is trying to raise money to preserve one of the oldest surviving buildings in the city, which was originally built as Doc Bowers Drugs in 1910, just four years after the city was founded. 
"The building is historically significant as is one of only a handful of structures that survive from Gary's early period of rapid growth," the historical society said on a Wordpress post. "The Ming Ling building is a beautiful example of an early 20th century, brick two-story storefront. It adds a lot to the attractiveness as well as the 'quaintness' and 'historic feel' of Downtown Miller."