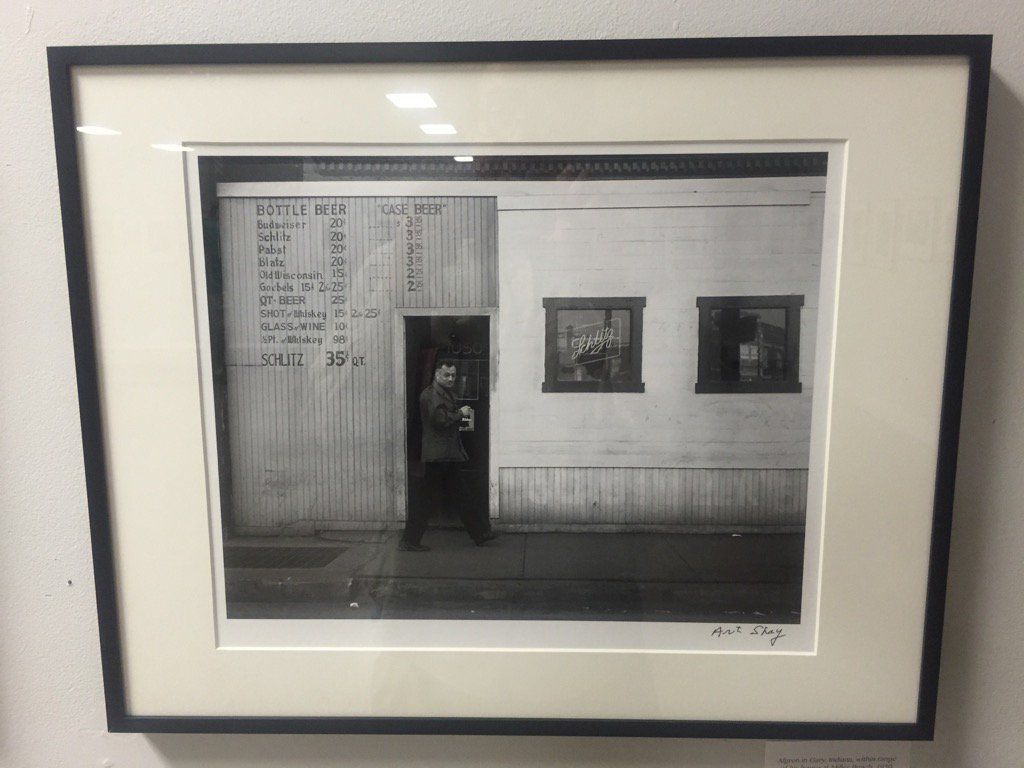 The long-awaited Nelson Algren Museum opens Sunday in Gary's Miller neighborhood, where the legendary scribe once resided.
The museum at 541 S. Lake St. in the 1928 Illinois Bell Telephone building will have a grand opening celebration with 18th Street craft beer, wine and birthday cake at 3 p.m. Sunday, a few days before what would have been Algren's 108th birthday. Chicago Tribune writer Mary Wisniewski will appear to discuss her new Nelson Algren biography, "Algren: A Life," and museum founders Sue Rutsen and George Rogge plan to make major announcements about donated collections.
"We have a major contribution that puts us on the map," she said.
Rutsen and Rogge transformed the building into a replica of Algren's Chicago writing space with his desk, chair and the typewriter he used to write the classics "The Man with the Golden Arm" and "A Walk on the Wild Side." There's also a facsimile of the bicycle he rode around, including in Miller and took on the South Shore Line back to Chicago.
They're already drawing attention to the museum with a huge 8-foot-by-10-foot photo of Algren leaving a Gary liquor store with a six-pack, which they've posted nearby on Lake Street, downtown Miller's main drag. Rogge said the hope was that the life-sized poster would become an attraction all its own, and draw photographers and selfie-takers the way Felix "Flex" Maldonado's nearby Jackson 5 mural has.
The museum will be an affiliate of the American Writers Museum that will open soon in downtown Chicago, and it's hoped that will drive visitors to Gary.
"It should bring tourism to Miller," Rutsen said. "You can go there and learn about Nelson Algren, then take a South Shore Line ride here and take a custom tour of his cabin, museum and the pocket park."
Upcoming exhibits will focus on his longtime lover Simone de Beauvoir and colleague Richard Wright, who he gave the title "Native Son" to. Organizers hope to educate visitors about long-reaching influence Algren had on an array of artists, including Bob Dylan.
"We transformed a 100-year-old building in Miller into a cool little spot, and hope people will come and see what we've done in Miller," Rogge said.
They also established an annual Nelson Algren Festival and a pocket park off Lake Street with photos of and quotes from the author.
Tickets Sunday cost $10. The museum will be open on First Fridays and by appointment.