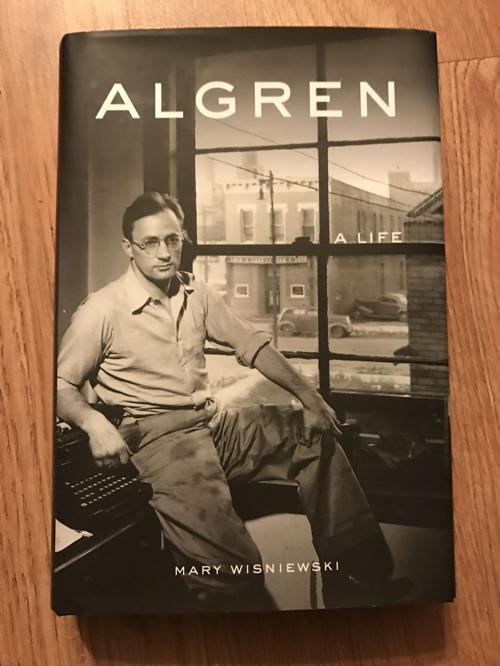 Nelson Algren, the National Book Award-winning author who lived for a while in Gary's Miller neighborhood, is the subject of a new biography that was published by Chicago Review Press.
Veteran Chicago journalist Mary Wisniewski wrote "Algren, A Life," a new account of the life of the author who's perhaps best known for writing "The Man with the Golden Arm," a seminal post-World War II novel that tells the tale of a morphine-addicted card dealer on the then-hardscrabble near-northwest side of Chicago.
Algren used the proceeds from the movie adaptation to buy a beach cottage in Miller.
"The book moves chapter by chapter through Algren's life as a tireless champion of outsiders who was frequently an outsider himself, from his involvement with Marxist groups that earned him a 500-page FBI dossier to his time palling around with the sorts of drug addicts, prostitutes and poor laborers who inspired and populated his novels and short stories to his long-distance affair with his most famous lover, Simone de Beauvoir," Chicago Review Press wrote in a press release.
Algren had one of the most famous literary liaisons of the 20th century with de Beauvoir near the shore of Lake Michigan in Northwest Indiana.
Wisniewski tried to bring the famed novelist to life by digging up his correspondence, hunting down his unpublished writing and interviewing friends like photographer Art Shay and historian Studs Terkel.
"Most today know him simply as the radical, womanizing, long-suffering writer of 'The Man with the Golden Arm,' but Algren offers a deeper portrait of a humorous, self-destructive romantic," the press release said. "Beautifully written and impressively researched, the book will both entertain readers and leave them with a greater understanding of a key voice in the 20th-century American literary canon."
Wisniewski is slated to speak at the March 26 dedication of the new Nelson Algren Museum on the bottom floor of the Indiana Landmarks building on Lake Street in Miller.