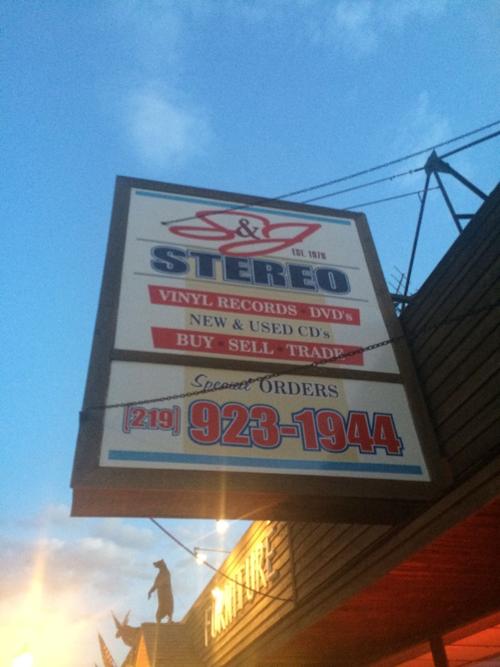 Saturday is Record Store Day, the annual celebration of vinyl records and the shops where people long have discovered new music.
S & J Stereo at 128 N. Broad St. in Griffith and the Galactic Greg's Cosmic Trading Post at 1407 Lincolnway in Griffith plan to celebrate. 
"Saturday, April 22nd marks the 10th Anniversary of Record Store Day, our now annual hootenanny dedicated to record culture, record lovers, record makers and most of all, the amazing record stores that make it all possible," organizers said in a news release. "That's a whole decade's worth of a unique annual event whose purpose has been to bring folks together in support of those essential elements that make independent record stores real and thriving epicenters of their communities."
This year, special Record Store Day releases include the David Bowie titles "Cracked Actor" and "BOWPROMO," as well as records with previously unreleased music from Prince, Sharon Jones and Leon Russell, according to the news release.
Fingerprints Records also will put out the tribute album "Like A Drunk In A Midnight Choir — Record Store Day Celebrates the Music of Leonard Cohen."
Galactic Greg's said on its website it will have vinyl records from Alice in Chains, Andre 3000, Busta Rhymes, George Carlin, The Cure, Iron and Wine, The Flaming Lips, The Offspring, The Sex Pistols, Stevie Nicks, Iggy Pop and Frank Zappa. It encouraged people to come early if interested in any of those titles because supplies are limited.