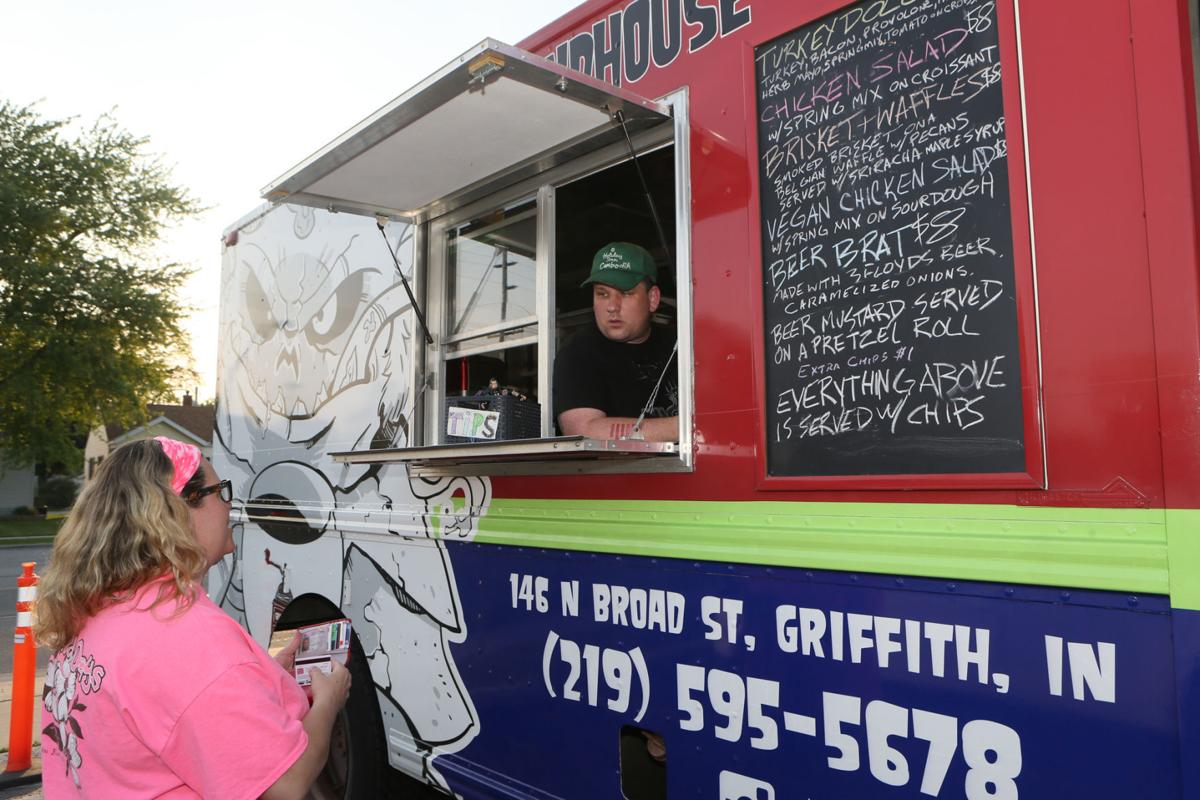 Northwest Indiana now has so many food trucks serving up gourmet foodie fare that it's getting its own food truck festival this summer.
The NWI Food Truck Festival is slated for 11 a.m. June 17 on the grounds of St. Michael Archangel Catholic Church at 1 W. Wilhelm St. in Schererville. Organizers expect at least a dozen food trucks, including Cool Runnings, Bill's Grill Mobile BBQ, Dogs and Hogs, Sizzlebox, Lulu's Licks, Grindhouse, The Cheesy Truck, Cookelicious and Peace Love Grub. 
Attendees can sample a wide array of cuisines, including Jamaican food, brisket and waffles, and gourmet grilled cheese. The food trucks also will have vegan, paleo and gluten-free options.
As food trucks have gained in popularity, especially with younger people who can track their whereabouts on their smartphones, such festivals have become regular occurrences in cities like Chicago and Indianapolis. The Chicago Food Truck Festival for instance attracted 40,000 people to McCormick Place in the South Loop last year.
"We do a lot of these festivals in Chicago, but never had the opportunity to do one in our own backyard," organizer and Bill's Grill owner Bill Hazel said. "Northwest Indiana loves great food, and the sense of community strong here, whether you're on the north side of East Chicago or the western part of Merrillville. The community here loves to come together under one umbrella for good food."
Hazel aspires to make the NWI Food Truck Festival into an annual event that he hopes eventually will be on the scale of Taste of Chicago.
"We may even bring a fall event to the area if it does well enough," he said. "It's like Field of Dreams. If you build it, they will come. There's a lot of eclectic menus like Cool Runnings. It's great Jamaican food. It's special — it will transport you to the island in 2.3 seconds."
The festival, which will cost $7 or $6 for advance VIP tickets, also will features local craft brewers in a beer garden, wine, sangria, dog treats, a rick climbing wall, a zip line, a bouncy house and an air-conditioned video game truck.
"There will be a lot of different activities for the family during the festival and throughout all of our summer events," St. Michael spokeswoman Monica Jimenez-Susoreny said. "St. Michael Parish is a very vibrant Parish; it is a great place to come and worship. We want to bring exposure to the Parish and to the community. This summer we are expanding our initiatives and we are really thinking outside the box through adding a new series of new family friendly events to our calendar, including the NWI Food Truck Fest. We are very looking forward to a great summer."
The food trucks will have special menus with smaller portions to include sampling. Most items should cost in the range of $6, with some entrees running for as much as $14.
VIP admission will open at 10 a.m. Organizers are looking at setting up shuttles to ensure there's enough parking. Hazel hopes The NWI Food Truck Festival will grow into a big draw to Northwest Indiana.
"We've got some good festivals like Festival of the Lakes and Pierogi Fest, but wouldn't it be nice to have Lake County known for having one of the largest food truck festivals in the country?" Hazel said. "People in Northwest Indiana have really embraced food trucks, and they've got some great food that could expose people to the community."