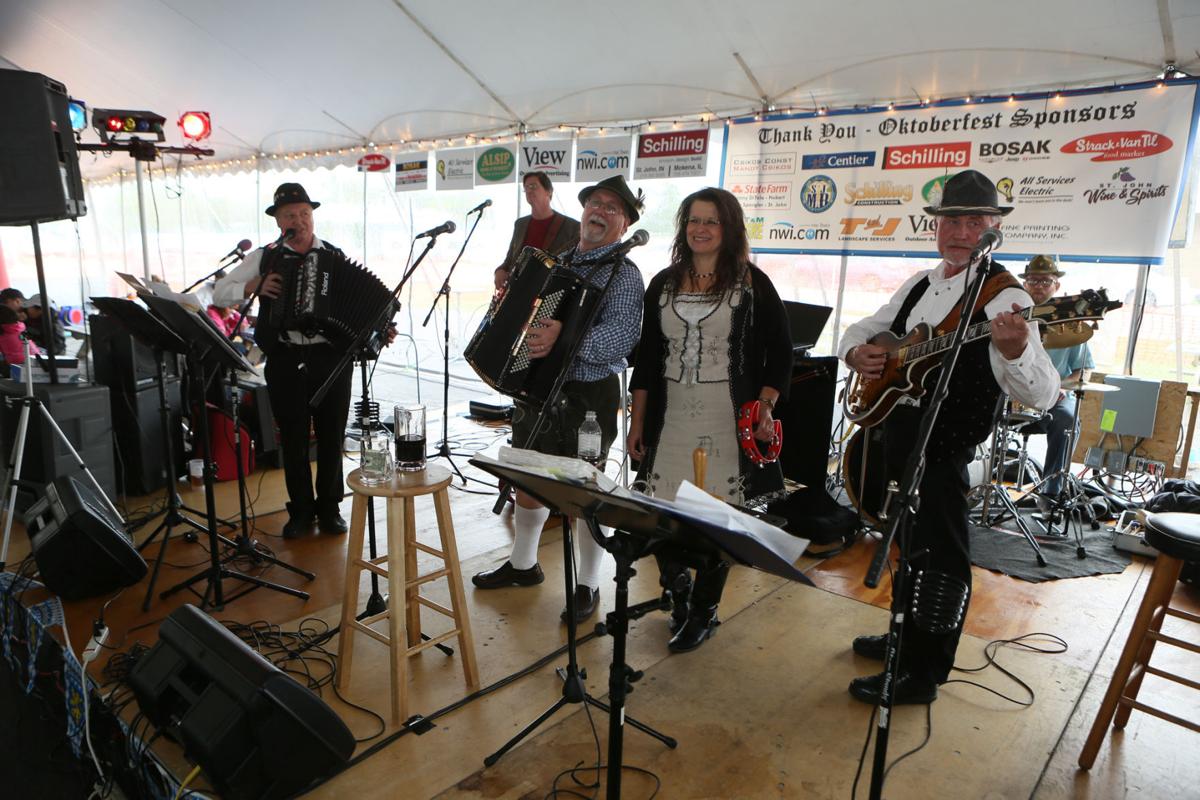 A party atmosphere and the flavors of Germany will be in the spotlight this weekend in St. John.
The 10th annual Oktoberfest, presented in the St. John the Evangelist Church parking lot, will be held Friday through Sunday in St. John.
The fest, held in an enclosed tent, features a variety of food and family fun. Among activities at the fest will be live music, bean bags, pumpkin decorating, hula hoops and a fire truck featuring "Jake the Fire Dog." (The fire truck and Jake will be in attendance from 2 to 4 p.m. Saturday).
A Bier Garden and various ethnic foods will be available. Among specialties on the menu will be Wiener-Schnitzel, Bratwurst, Noodles and Kraut, Bavarian Pretzels, Black Forest Cake, German Chocolate Cake, assorted beers, wine and other drinks and dishes.
Children can enjoy various activities such as face painting, moon bounce and other games all three days of the event.
Sports fans who want to catch a football game can watch football on huge television screens which will be set up on the premises.
Guests looking for live music and entertainment can enjoy performances by Indy Polkamotion and other groups.
Festival hours are 5 to 10 p.m. Friday, noon to 10 p.m. Saturday and noon to 8 p.m. Sunday. While admission and parking are free, food and beverages are available for purchase.