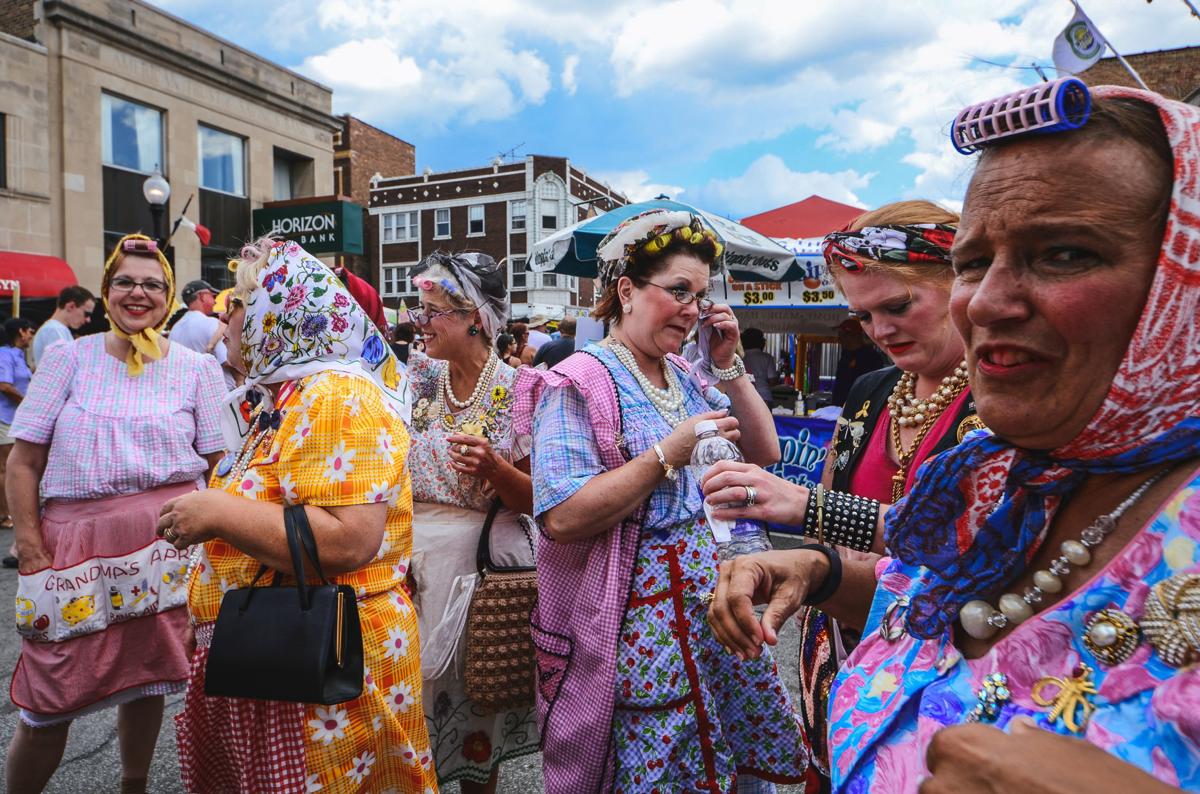 Street photographer Joe Heredia has wowed many on local social media with the dramatic photos of life in Northwest Indiana and Chicago he posts to his "Damaged in Transit" Instagram, Twitter and Tumblr accounts.
The East Chicago native has garnered acclaim for striking, often black-and-white pictures of street scenes like workers hauling carpets, homeless men hunched over on the sidewalks and buskers playing guitar.
He's been photographing Pierogi Fest in Whiting for four years, and now has put together a zine of his best work. Heredia published a 32-page collection of Pierogi Fest pictures titled "Jesteśmy Rodziną - We Are Family," which he's selling online from a link on his Instagram for $12.
"I started seriously shooting people in public five or six years ago, and Pierogi Fest was a great venue for it," he said. "It had lots of interesting people and lots of interesting faces."
As an artist, Heredia always has been drawn to candid shots and portraits.
"With shooting, my focus has always been on people," he said. "A lot of photographers focus on landscape shots and some at Pierogi Fest might concentrate more on the spectacle. I always found the people more important and unique."
Pierogi Fest is a feast for photographers as well – a visual cornucopia.
"When I was taking up photography, I thought about where can I shoot people where they wouldn't be upset?" Heredia said. "I think people like the silliness of the event. Everyone's in the joke. We're laughing at ourselves, and the vibe is a lot more fun."
He describes his work as falling under the umbrella of documentary photography.
"I concentrate on people doing stuff, people doing day-to-day things," he said. "It's what I find interesting. I don't go out hunting for shots because I'm always disappointed. I just walk around with my eyes wide open, watch for moments and try to capture it."