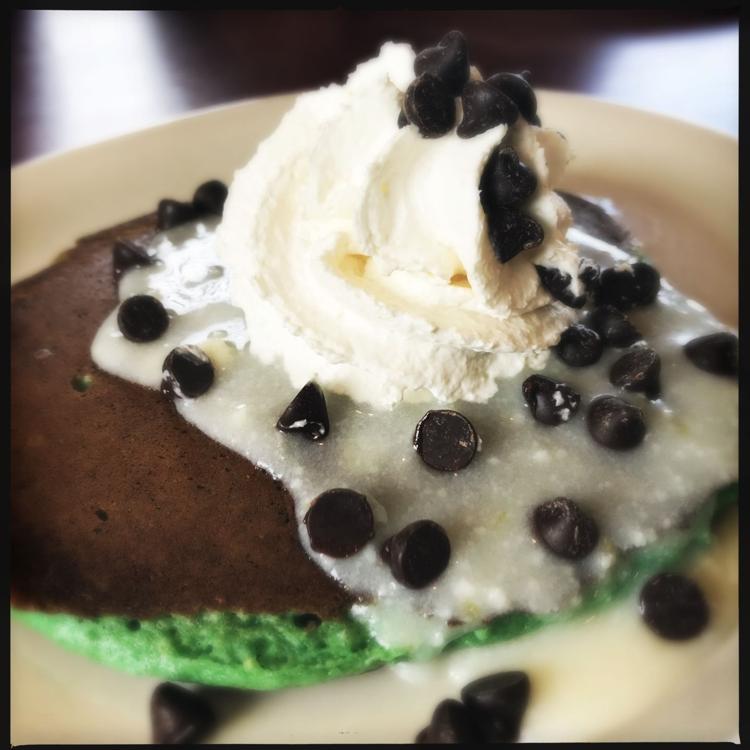 DYER — The first bite of this month's specialty pancakes at The Scrambled Diner will make you feel like you've found a pot of gold at the end of a rainbow. They're that good.
The words "Pistachio pancakes" written on the specials chalkboard at the cozy restaurant give diners no indication of what will appear before them after ordering the colorful creation.
The St. Patrick's Day-inspired flapjacks are made with regular pancake batter, green food coloring, pistachios and pistachio pudding. They're topped with fresh whipped cream, then sprinkled with chocolate chips. There's no need to add maple syrup — they're just the right amount of sweet.
If a full stack seems too indulgent and you're more of a protein-for-breakfast kind of person, you can upgrade your toast to a pistachio pancake for an upcharge when ordering an omelet.
No matter what you order at Scrambled, you likely won't be disappointed. But your luck will run out March 31 when the pistachio pancakes disappear from the menu.
For more information on the offerings at the diner, 250 81st Ave., visit scrambleddiner.com or call 219-865-3950.