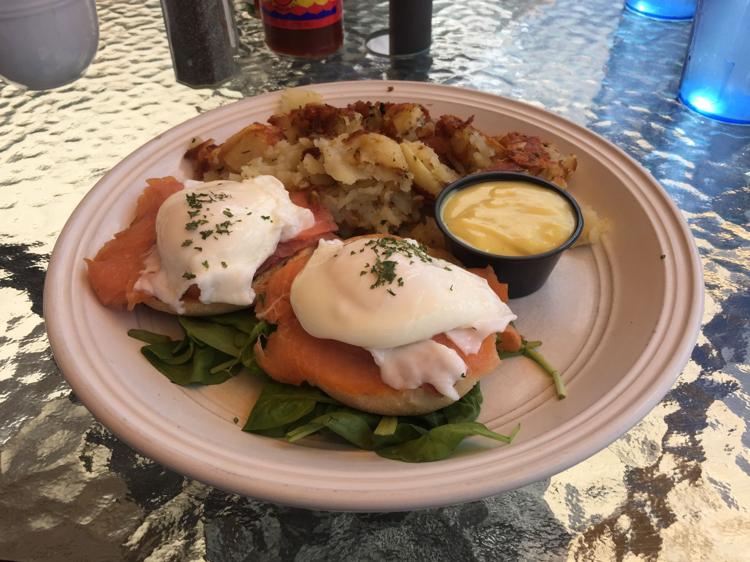 Northwest Indiana has a wealth of great breakfast options, everything from greasy spoon diners to fancier contemporary places that probably serve more pork belly than bacon.
If you're in the Tri-Town area, Benedict's in Dyer offers a classy brunch experience. The often-busy restaurant at 1103 Joliet St. has some light lunch options and a wide breakfast menu of stuffed omelettes, pancake stacks, eggs and breakfast bowls, which it bills as "our healthy version of the skillet."
The specialty is, of course, the namesake Eggs Benedict, the classic that involves placing poached eggs and other toppings on English muffins and drowning it all in Hollandaise sauce. Benedict's in Dyer has a wide array of Benedict options, calling them "Bennies." You can get it traditional, Florentine, or with ingredients like country gravy, fire-roasted red pepper or corned beef hash.
A delectable option is the Smoked Salmon Bennie, which has a dill and chive Hollandaise sauce. Marvelously cured salmon fillets sit atop a bed of fresh spinach. The English muffins are fresh. The lightly garnished eggs are fresh. The home-style potatoes are fresh. Everything tastes fresh, and the striking presentation is a visual feast.
Stay up-to-date on what's happening
Receive the latest in local entertainment news in your inbox weekly!